What am I reading?

My Favourite Books about England
Reading is fun ... and reading books about England is one of my favourite ways to spend my spare time. Guide books, travelogues, history and cookery books, picture books and - of course - endless fiction all have a space in my library.
In this section I'm going to share my library ... old favourites and new discoveries, both. May I ask you to do the same? I'm sure there are many books about England that I haven't found yet ... and wouldn't it be sad to miss out?
So, here are some of my favourites:
Murder and Politics 12th Century Style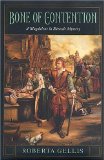 Can you imagine yourself as the mistress of a whorehouse in 12th century London?
Roberta Gellis can, and she's written a series of four books about Magdalen la Batarde and her establishment, the Old Priory Guesthouse in Southwark. Set against the 20 years of unrest when King Stephen fought his cousin, the Empress Matilda, for the crown of England, it's a ripping good who-dunnit with a love story thrown in for good measure.
---
English Law? - Strange but True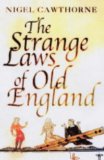 I bought this one out of curiosity after reading an article in a newspaper, but it's really made me laugh out loud in places.
I knew that Oliver Cromwell had been so mean-spirited to ban Mince Pies for having pagan roots, but I had no idea that every Royal Navy ship visiting the Port of London must deliver a barrel of rum to the Constable of the Tower, or that MPs are forbidden to wear armour in parliament.
And did you know that the law requires every Englishman between 17 and 60 to keep a longbow and arrows in his house and practise shooting with it? Or that it is an offence to be drunk in a pub?
---
Courage and Superstition in Plague-ridden England
For a woman of the fourteenth century to be wanting to write her life-story seems a preposterous suggestion. But Margaret of Ashbury is no ordinary woman.
This book grabs you as you read and draws you into a time of religious fervour, bigotry and the horrors of the Black Death. When many older books portray Medieval women as subservient, without knowledge, passion or opportunity, this book shows what we now know: that Medieval woman filled a valued place in society, despite - or even because - the church's restrictions on them.
---
What are YOU reading?
Has a book inspired you to visit England? Or was there one that made you wish you'd lived in the past? Which book made you suddenly realise that English food is delicious and started you cooking again?

We all love books and we do want to know!
So please share YOUR library with US!


What Other Visitors Are Recommending
Click below to see contributions from other visitors to this page...

London The Novel by Edward Rutherford Not rated yet
This is a must read for all lovers of the great old country we call England... It's informative and interesting being wrapped up with stories that entwine …
Frenchman's Creek
This Daphne du Maurier story is one of my favourite Cornish novels and a wonderful love story. Get ready to be swept off your feet!
More reviews will follow. Other pages you might find useful are: