Pictures of England


The Perfect Sunset

This was the perfect end to a near-perfect holiday. Our third trip to the North Norfolk village of Blakeney was coming to an end.

For the last time we went from our little rented cottage along the coastal path towards Blakeney harbour.

Nobody was about. And I mean - nobody.

If you turned your back on the village and looked out across the marshes, you might as well have been the only person in the world.

As the sun went down, the sky turned the most amazing shades of red and purple. And we did NOT bring a camera on our walk!

Fortunately, Steve can run fast when he puts his mind to it. While I stared helplessly at the sun, sinking far to rapidly towards Blakeney Point, he raced to the cottage. And he returned just in time for the perfect sunset photo.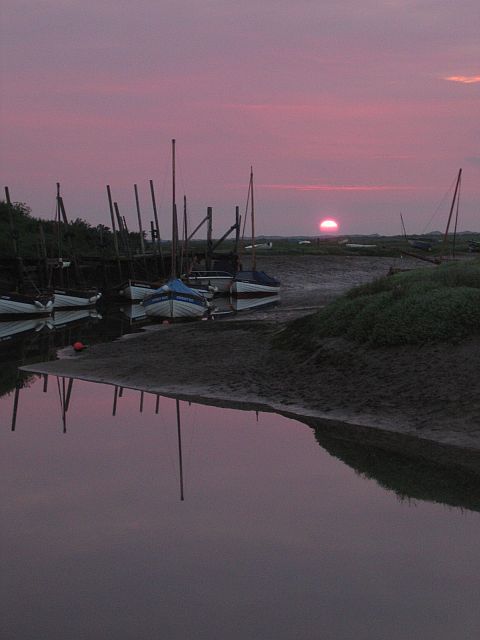 Over the last few years we've photographed Blakeney Harbour at different times of day, in bright weather and dull, with the tide in or out, with boats or completely deserted.
But this photo, to my mind, captures the peace I associate with the North Norfolk coast. From the still waters in the harbour with not a ripple, to the boats resting against the banks of the creek.
And this image - taken a few minutes later when nothing but the afterglow remained of that perfect sunset - only emphasises the tranquillity of the evening.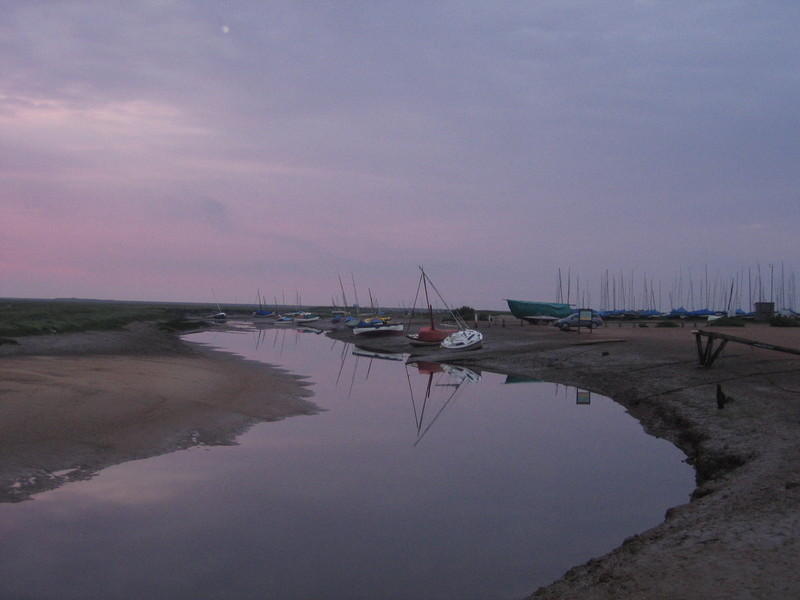 These two are some of my favourite pictures of England. I look at them when I feel particularly wound up. And one of them - enlarged and framed - hangs on my bedroom wall to remind me of that evening.
Alternatively, check out