Opening the Door to Essentially England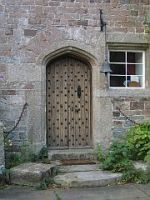 Any website on England, with its 6000 years of history and culture, is bound to contain lots of information on many different topics. This can be a bit of a drawback, especially when you are looking for something specific.
This site map lists every page on the website, and will help you find the information you are looking for quickly and easily. Or you can just browse your way around to see what's available...
Pick your topic - English Food, or History, or England Travel - and see what we already have available.
Site Pages

Contact forms, blog, newsletters, England Questions and anything else you might like to know about Essentially England.



England Travel

Travel Tips and accommodation guides from 5* Hotels to holiday cottages, guest houses and holiday parks. Plus holiday ideas and suggestions for Fun Days Out.



History

Historical periods from prehistory to the Tudors, the History Calendar, the lives and times of England's monarchs, royal weddings past and present, and the best historical sites in England.



Food and Recipes

From Breakfast to Supper, from Apple Butter to Yule Log, from food producers to food festivals. In this section you can find anything to do with English food, including an alphabetical listing of all our recipes.



Christmas in England

In our extensive Christmas guide you can learn about English Christmas traditions, find very English gift ideas and look up recipes and suppliers for delicious Christmas food.



Location Guides

Everything you need to know for planning an England holiday. Towns, castles, churches, beaches ... and everything in between, clearly sorted and labelled by county.



Pictures, Books and Music

Check out our favourite England books and photos, plus all the best music and England's most famous artists.



Made in England

We love all things England, so here's a special section for English producers and their products. Some are (rightfully) world famous, others you may never have heard of. But all are great!