St George's Day Celebrations 2010
As it does every year, St.Georges Day will be celebrated on April 23rd.
Although England is not the only country that celebrates St George, or even the only country that claims the valiant dragon slayer as its patron saint, it is the perfect opportunity to get outside and celebrate English heritage and tradition.
St Georges Day is not actually an official holiday in England, but there are still many events and activities scheduled, with celebrations beginning April 18.
If you're in England for St Georges Day, visit the Enjoy England website for more information on what's on or take your pick from a few of the following great events.
It just so happens that Shakespeare's birthday falls on the same days St Georges Day so what better place to celebrate them both than at the Globe Theatre in London?
On Sunday April 18 the theatre will open its doors and visitors will be treated to a free exhibition from 12noon until 4pm. This is just an introduction to a week full of events leading up to a joint celebration the following weekend.
If a traditional medieval England experience is more up your street, you should check out the jousting tournament at Cressing Temple in Essex, one of the last symbols of the Knight's Templars. You can watch the knights or try your hand at many other traditional sports and games from the medieval age, making this the perfect combination of history, tradition and a great day out.
Another historical place to visit to celebrate English tradition is Battle Abbey near Hastings. Since the Norman invasion in 1066 and the famous battle fough close by, Hastings has held a special place in English hearts and history.
On April 25 and 26, Hastings will be hosting a number of traditional events for everyone to get involved in. You can experiment with archery and sword fighting, or try some knights' training right on the actual battlefield. The action and costumes will make you feel like you're back in the 11th century!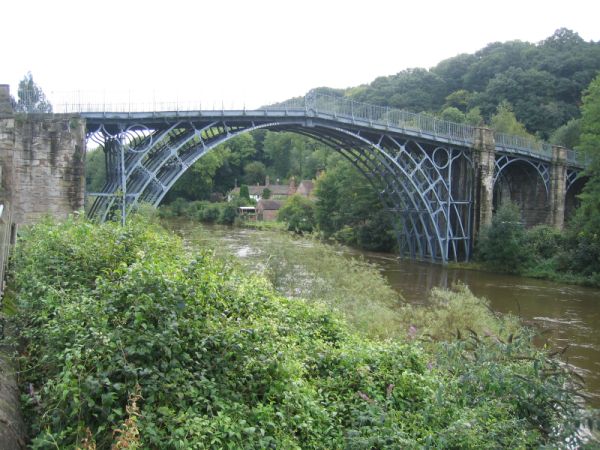 In north-west England, at Ironbridge Gorge in Shropshire, celebrations will begin on the 23rd of April. The area around the famous iron bridge will tempt visitors with musical festivals, traditional English dinners and a special re-enactment of the legend of St George will be performed by The Prince Albert Players.
A trip north-east, across England, will have you in North Yorkshire where Richmond Castle is hosting a number of historical events to celebrate English heritage.
Richmond Castle is one of England's oldest castles, having been built in the 11th century by William the Conqueror to quell the constant fighting in the unruly North. Richmond Castle will celebrate St Georges Day with a number of traditional activities, including costumed storytellers who will delight visitors with the legend of St George and other stories from the period.
This is just a selection of great days out and weekend breaks that will be taking place up and down England during St George's Day and into the weekend.
There's plenty more to get up to so if you're looking for something more local don't forget to check out Enjoy England, the official website of England's Tourist Board.