Summer On Chalk Downland
by Stevie Gilmore
(Swindon, Wiltshire)
I have known this place from an early age. I have never tired of back-packing on hot Summer days down the ancient trackways of my home county. My painting shows just such a day, where golden corn crackles in the afternoon heat as land gulls glide lazily overhead.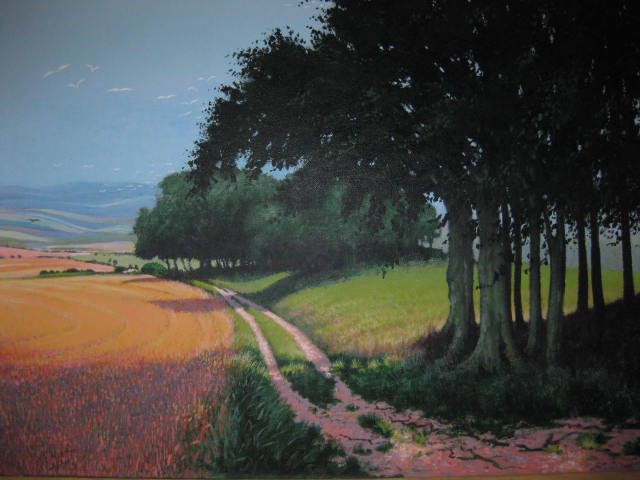 Comment from Sue:
Summer slides into autumn as I write, but this painting brings back memories of lush, breathless summer days.
Many thanks for sharing!
To see other examples of Stevie's paintings and find out more about him and his work, please visit
Stevie Gilmore's website.