Castles Galore
It's March, and very slowly getting warmer here. Snowdrops are out, as are the first daffodils, and we do get sunny days!
As promised, today I'd like to meander through Sussex, where we spent a delightful holiday, and which really is a county made for days out and exploring.
Sussex, stretching to the west of Kent along England's south coast, is 1066 country. The area where William the Conqueror landed with his army to claim the throne of England, and where King Harold assembled his own forces to protect what was his.
Norman history is a special love of mine, so a visit to Pevensey, Hastings, and Battle Abbey was top of my list.
We certainly didn't regret it.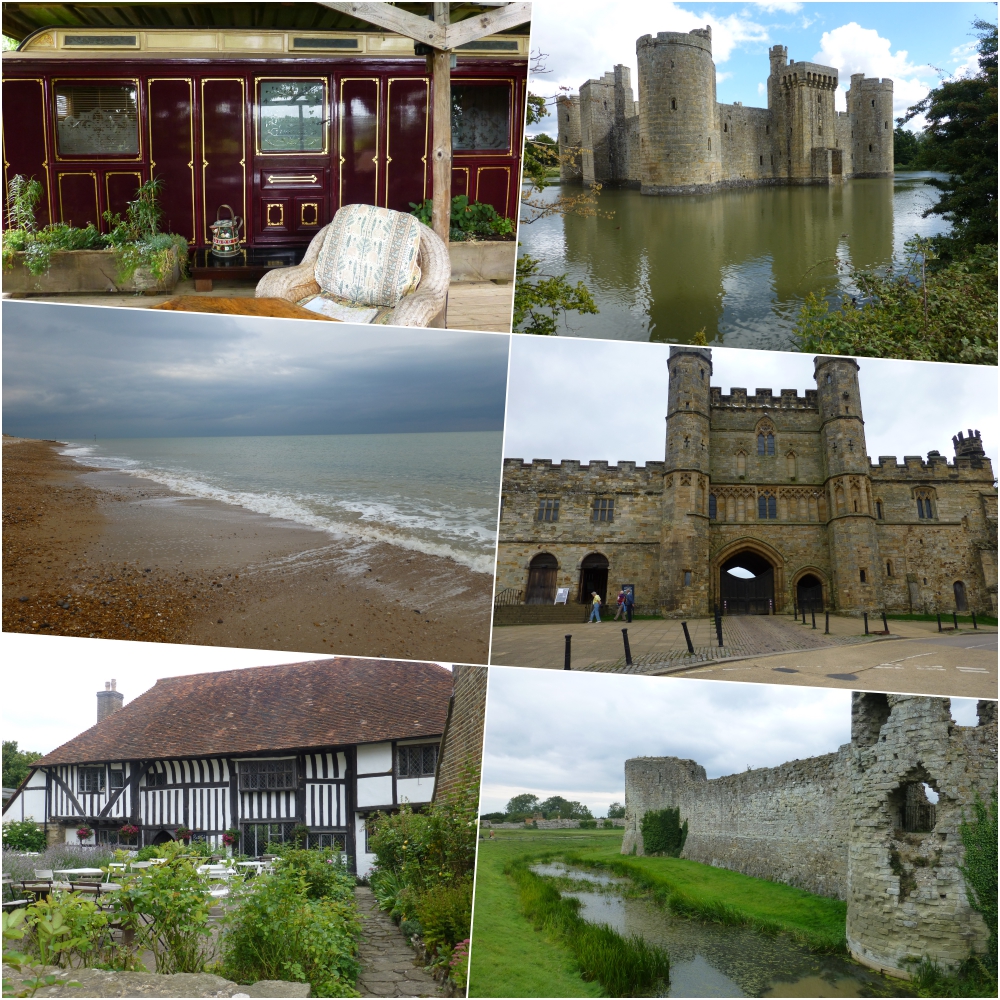 Pevensey Bay is supposed to be the site where William the Conqueror landed his army and built his first castle. I'm not quite sure what I expected, but Pevensey Castle is huge! And much older than the Normans. In fact, it was a Roman fortification that the Normans took over. They left most of the Roman in place and added on when they needed, which I think is fab.

Hastings is a place where you want to spend some time. Its seaside charms include a funicular railway, a lovely long promenade, quirky old town, and – of course – a castle high on top of the cliff. The views are fabulous!

Then, there's Battle Abbey, built on the site where William and Harold's army's fought. A lovely, peaceful place when you come outside of big events. And we really can't recommend the audio tour highly enough. Walk across the battlefield listening to the tour, and you'll catch the shadows of long-dead warriors from the corner of your eye.

If you're a bit of a Norman fan, grab yourself a 1066 country guide – most tourist info place seemed to have them. It lists places to visit and things to do besides the famous sites.

And while you're in Sussex, don't leave without checking out Bodiam Castle. It's not Norman, it's barely even a real castle, but you may have seen it on calendars, postcards and TV programs the world over….

Sussex is compact and easy to explore from a holiday cottage. If you want to see where you could spend your Sussex holiday, click here.



Pancake Ideas... in time for Pancake Day
Pancake Day – or Shrove Tuesday to give it its proper name – is only two days away. Grown from the waste-not-want-not tradition of using up all ingredients not permitted during lent, Pancake Day has grown into a bit of commercial hoopla.

But that's not necessarily a bad thing.

While I need no incentive to buy eggs, milk or flour, I don't make pancakes every day. So having a day where pancakes are top of the menu is nice. Especially since there have to be hundreds of ways to have them.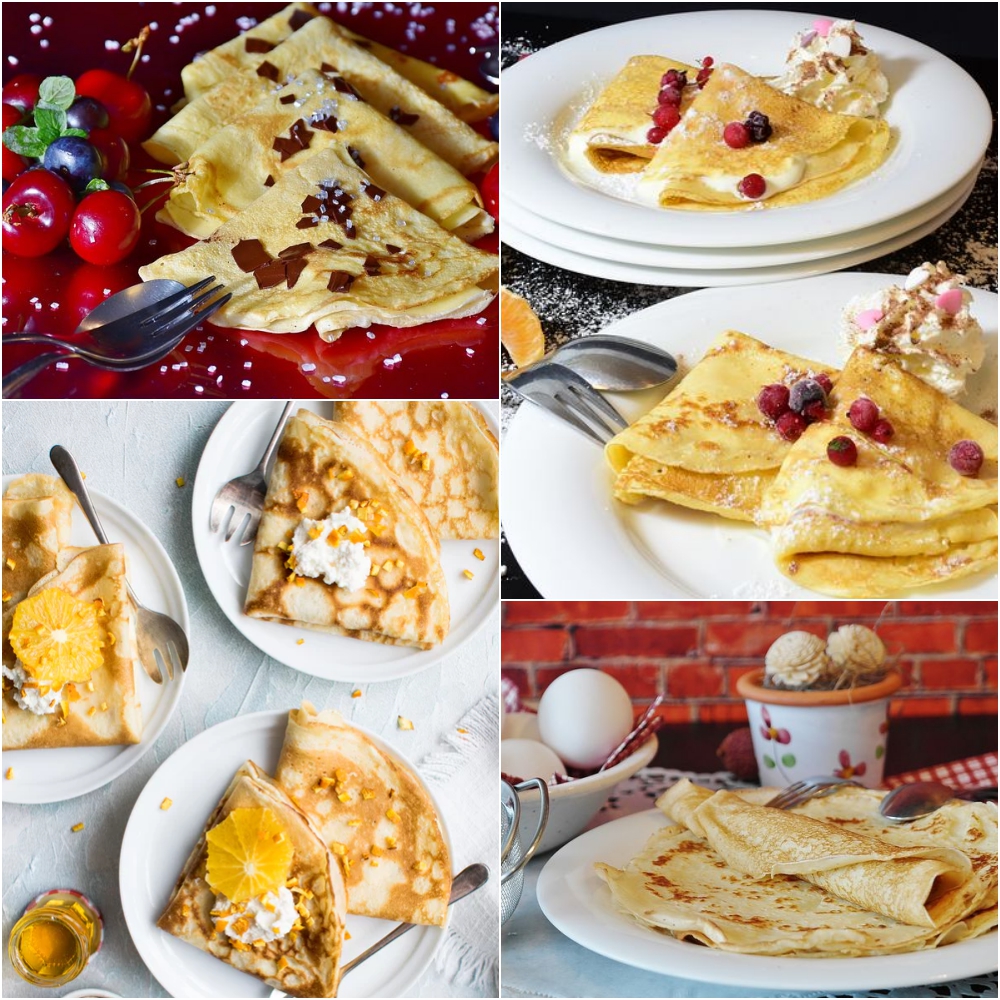 And I thought it might be fun to make a list. (BTW, our pancakes are made from just milk, egg, and flour. No baking powder. As a result, they're thin and roll up easily.)
pancake purists – which I wasn't until I moved to England and tasted them this way – will stick to nothing more elaborate than lemon juice and a sprinkling of sugar. It's now my preferred way to have pancakes!
pancakes filled with fridge-cold stewed apples, rolled up and dusted with cinnamon…. Lovely!
pancakes filled with vanilla ice cream and accompanied with hot, dark chocolate sauce.
pancakes with chocolate spread and toasted, chopped hazelnuts. Add clouds of softly whipped cream if you feel like pushing the boat out.
pancakes filled with raspberry or strawberry preserve and sliced banana. Served with dollops of thick Greek yoghurt.
Twice baked pancakes. Fill with sweetened cottage cheese or quark and arrange in a baking dish. Pour over a generous measure of double (heavy) cream and bake in the oven until golden and bubbling. Sprinkle with sugar and cinnamon.
Black Forest pancakes! Spread pancakes with dark chocolate spread. Fill with morello cherries and roll up. Serve with whipped cream.
And for lovers of all things orange: Crepes Suzette, a lovely dessert of pancakes warmed in a sauce made with butter, sugar, orange juice and orange liqueur, and – optionally – set alight.
I'm hoping this has whetted your appetite a little and inspired you to try your hand. You could even show off your creations on the Essentially England FB page if you're so inclined. ;-)
And Next Month …
... I'm thinking Shropshire might make a nice destination, with it's abbeys, castles and exciting glimpses into life in England during the Industrial Revolution.

Until then, please take care.





And why not join us on Twitter or Instagram and LIKE us on Facebook? I'll be very happy to see you!


P.S. If you think that some of your friends or colleagues might like to read our newsletter, then please forward them this mail. They can read newsletter back issues and subscribe here.