A Very Happy New Year!
A very Happy New Year to you all! I hope that you all had a wonderful, peaceful Christmas and started the New Year relaxed and happy. Here's hoping that the new year will have only good things in store.
We actually spent Christmas Day 2015 on our favourite beach in Norfolk. Normally, we're in shorts and t-shirts, picnicking off fresh asparagus, just-picked strawberries and tasty treats from the Cley Smokehouse before braving the long hike down the shingle beach to Blakeney Point and its resident seals. This time… well, this time we got up extra early, drove to Norfolk on empty roads without seeing a single lorry!, and were bundled up in several thermal layers and waterproofs over the top. It was a little cold to sit down to have a proper picnic, but… we had almost the whole beach to ourselves. The seals were not nearly as far down the beach as they usually are … only about an hour's walk …and they had pups! I've never been that close to seal pups before.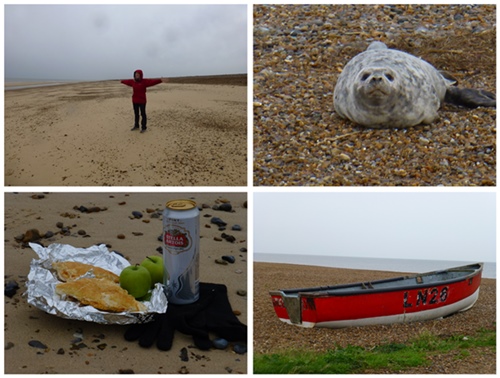 Having a bit of a break over Christmas and New Year felt good after a very busy 2015! Between devising a course to teach young people - and a few older ones - about viable alternatives to going to work in an office, getting my first novel published and having two more accepted, learning Japanese and finally going on a dream trip to Japan… I've been notably sparse on the England site.
In 2016, I'm hoping to change that. I'll still be working and teaching, I'll still be writing fiction, but I will be making time for Essentially England too. You may have already noticed more activity on the Essentially England Facebook page, where I'm going to dish up little bits of history along with some of our most favourite photos, similar to what I've been doing all along on Twitter. Then, the England site will get a makeover to make it better for mobile devices and I'm gonna give it a good weeding while I'm about it.
If there's anything you'd like to see or read on the site, or like to see more of, please let me know… I started Essentially England because I love this country and its history and food and wanted to share that love with other England lovers. That makes you… the other England lovers… the most important people in that project!
So thank you very much for your company. Thank you for sticking with Essentially England for the last eight years. And from me, right in the middle of England….a very healthy, happy, successful 2016!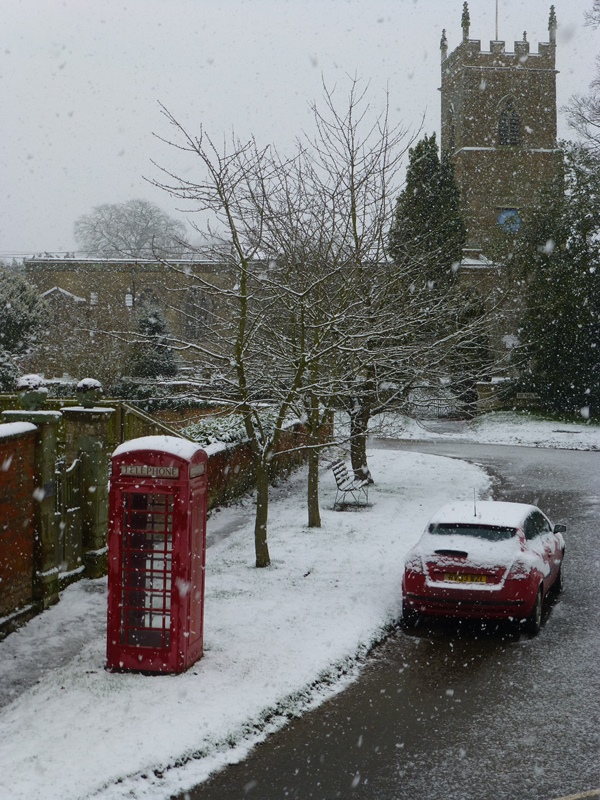 Please keep well and keep loving England...





And why not join us on Twitter and LIKE us on Facebook? I'll be very happy to see you!


P.S. If you think that some of your friends or colleagues might like to read our newsletter, then please forward them this mail. They can read newsletter back issues and subscribe here.