A Space for Orchards and Castles
Welcome to the February edition of Essentially England News!
The northern hemisphere has been hit by the big freeze, and we've both been laid low by a cold… so yes, the new year is off to an exciting start. Still, last month's East Anglia-themed newsletter seems to have hit a spot – thank you so much for your comments! – so I'm going to keep at it.
This month let's head to Kent. Situated in England's south-eastern corner, Kent was a huge surprise the first time we took the tandem for a holiday! Seeing how close it is to London, I expected it to be busy and built up. But we'd booked a cottage 7 miles from Canterbury and we were virtually in the middle of nowhere. It was fabulous!
Kent is great for cycling holidays. It has lots of small roads with little traffic, usually through orchards and vegetable plots. The towns are friendly, the villages sleepy, and the sea will be your constant companion.
You can head to Margate or Deal for a proper, old-fashioned family seaside holiday in Kent. Or you can meander your way through the county and stop at small guest houses and hotels, exploring the many sites as you go.
Renting a cottage is our preferred way, and Kent really has no shortage of modern or quirky places to rent. If you prefer the amenities of a town, then Canterbury, Whitstable, Rochester, Dover, Tenterden, or Sandwich make an ideal base.
History fans won't know where to start, because Kent has it all: prehistoric, Roman, Saxon, Norman, medieval, Tudor, Napoleonic….. all the way to our most recent histories.
Dover Castle is a good place to start, where you find (almost) all the periods on one site. From a Roman lighthouse to the Great Tower built by Henry II, to tunnels built during World War II, it has the lot. Bring lots of time when you visit Dover. There's a lot more here than you can imagine.
That's a good description of Kent in general. We didn't expect the tranquillity and sheer remoteness of the Romney Marshes, we didn't expect the expanse that's the excavation of the Roman villa at Lullingstone, or the romance of a site with not one, but two castles. We didn't expect the amazing gardens, and the tiny lanes fringed by orchards, or the ruined castles.
Kent is a lot more than the county you pass through on your way from the ferry or Eurotunnel terminal to more exciting parts of England. In fact, Kent is hugely exciting all by itself. And if you get the chance to explore, I suggest you jump in with both feet.
Kentish Apple Pie? Just add Cheese!
Most of us will have a recipe for apple pie of one sort or another and rarely will two of be alike. This Kentish version is a "baseless" apple pie, and along with apples and spices you'll find cheese under the crust.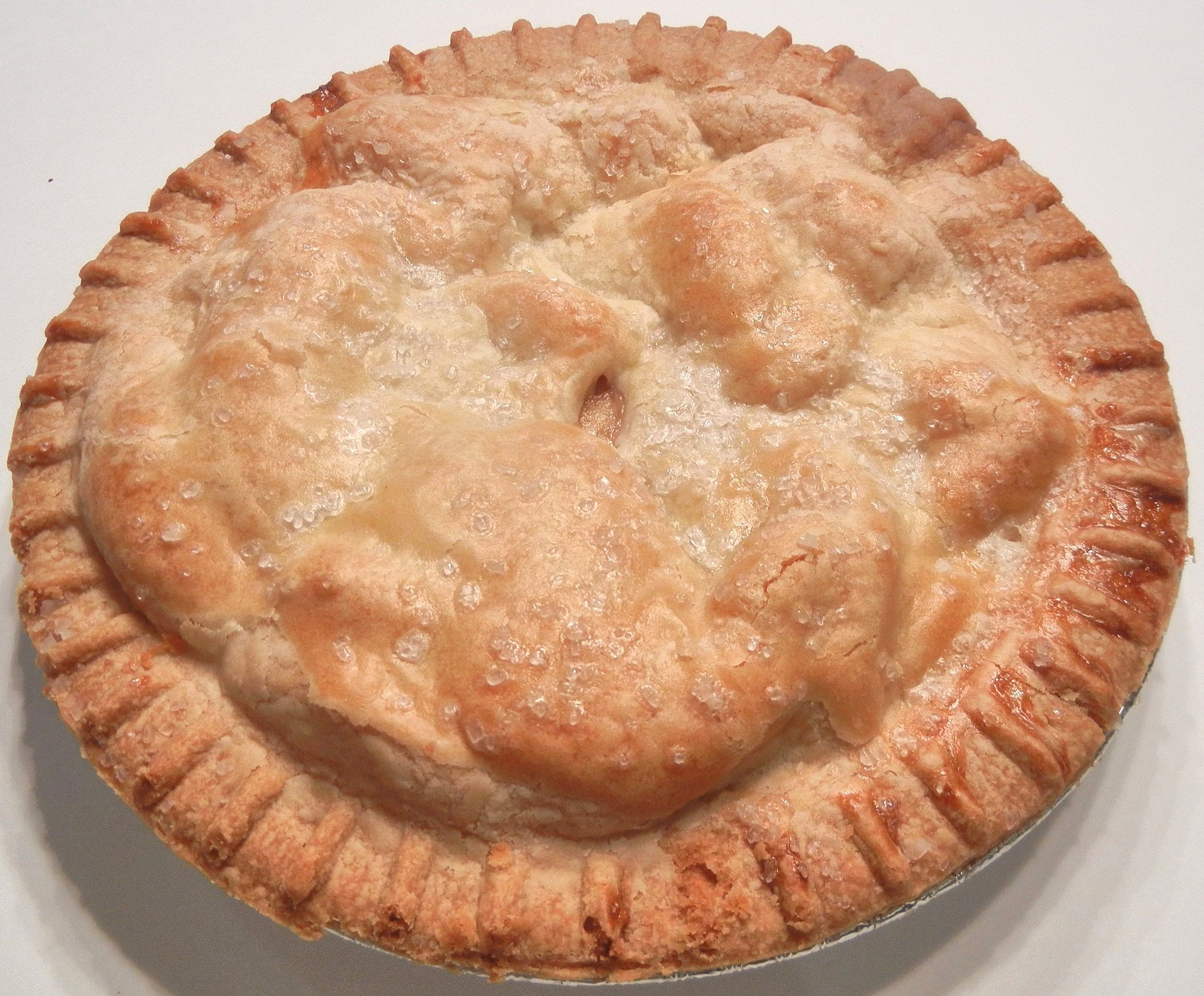 Putting it together couldn't be easier.
Get your oven ready at 425°F / 220°C / Gas 7.
Grease a pie dish and place a layer of thickly sliced cooking apples in the bottom. Sprinkle with a little sugar. Add another layer of apples, 2 cloves, a little grated nutmeg and a few tablespoons of water.
Cover with thin slices of hard cheese. Cheddar works fine, and so does Cheshire, even though it doesn't melt as easily.
Then roll out your favourite pastry crust - either short crust or puff pastry will work – and cover your apples. Decorate your pie if you like, and then brush with milk to glaze before you bake it. (A standard 8-inch pie dish will take about 40 minutes.)
After that… enjoy!
And Next Month …
... we're heading to Sussex, where we stayed in a restored Victorian showman's caravan and found castles, castles, and more castles....

Until then, please take care.





And why not join us on Twitter or Instagram and LIKE us on Facebook? I'll be very happy to see you!


P.S. If you think that some of your friends or colleagues might like to read our newsletter, then please forward them this mail. They can read newsletter back issues and subscribe here.