Lost Villages and Fields of Wild Garlic
We've just spent a wonderful week in Derbyshire, reacquainting ourselves with places we loved to haunt when we lived up that way 20 years ago and exploring towns and sights we didn't have time for back then. We stayed in Alton, just outside Matlock in a filmstar house - the Malt Shovel was used as one of the doctor's houses in Peak Practice - and it made a lovely, very spacious home from home for us.
The weather gods were merciful too - for some reason spring seems much further advanced up there than here in Northamptonshire - and we managed to get a few lovely walks in. And, of course, the scenery is as stunning as we remembered it.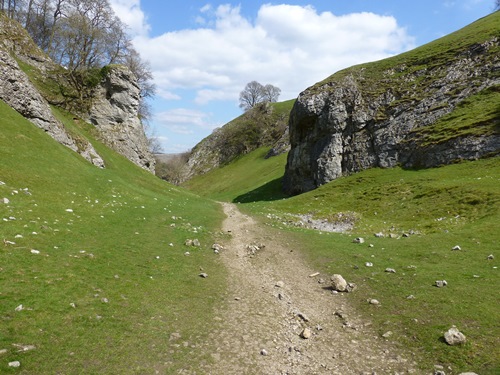 ---
Lost to Progress (and Water)
Take the A57 from Sheffield towards Glossop, and you'll come across this beautiful place. Ladybower Reservoir is a lovely spot to rest or have a picnic. Anglers love it, too. And the area all around is great for walking with footpaths beside the water and across the neighbouring hills.

But there's more to Ladybower than that.

As many other reservoirs, Ladybower is man-made, the peaceful waters of the river Derwent collected and kept in check by a series of dams. If you'd come this way in the early 1940s, the landscape would have been very different. In fact, where Ladybower Reservoir now lies once stood two busy villages: Derwent and Ashopton.

Houses and well-tended farmland were lost when the river's flow was blocked. It is said that when the reservoir is very low on water, you'll be able to see the spire of Derwent's church stick out of the centre of the reservoir. It's also said that you'll be able to hear the church bells toll, but then again...


---
Feel the Magic of ... Steam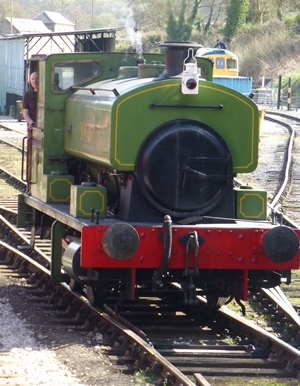 It's easy to see, when looking at the many volunteer-run steam railways in the country, that steam trains have a magic pull that snares adults and children alike.

Chuff and whistle combine with smoke and steam, with narrow tracks and beautiful scenery to create a day out that's unique and remembered months later. Riding on a steam train is a great way to see a part of England.

But did you know that you can drive a steam train, too? Some of England's steam railways offer the chance to drive a steam loco, an option that makes an amazing, unusual gift for any steam train enthusiast. After this week, I'm also happy to report that it's exceptionally good value for money and a wonderful day out.

We booked our steam train driving experience in Wirkworth from buyagift.com, having used them before and we weren't disappointed. Wirkworth was a branch line connecting a limestone quarry to the main railway network and it boasts England's steepest incline. Come here to drive a steam train, and you'll get your first experience on the flat track, before you get a chance to tackle the incline.

Everyone working on the trains at Wirkworth is a volunteer and it shows. People love what they do and are more than happy to share stories and knowledge. Steve loved driving the train around and I got a chance to see the railway in a way I'd never done before... from a Guards Van with absolutely nothing in front of me! The train even stopped, so the guard could get off to open and close level crossing gates! And that's just great fun. The line runs passengers at the weekend (and some weekdays during the summer months), but if you love steam trains and you get the chance to drive one... take it. It's marvellous!


---
Wild Garlic Heaven
The scent of Wild garlic is often the first sign of spring in the air, long before hyacinths, linden blossom, honeysuckle and a myriad of other fragrant plants come along and add to the tapestry.

Close to home, it's barely started showing leaves, but up in Derbyshire we found woodlands covered in fields of wild garlic.

I simply adore the stuff and was soon happily picking huge handfuls to take home and add to dinner. It's said to make a great garlic soup, but I've never tried that as it seems a bit of a waste of wonderful fresh wild garlic to me. My favourite ways of enjoying it are, perhaps, a little more straightforward. And here are four of them:
Chop a large handful of well washed leaves very finely and add to a bowl of freshly made Hollandaise Sauce. Leave to wilt, then serve with English asparagus.
Melt butter in a heavy-bottomed saucepan. Add finely chopped garlic and the juice and zest of one orange. Cook over a low heat until most of the juice is gone. Season and serve over steamed salmon or grilled chicken.
Make a delicious sauce for pasta by wilting chopped wild garlic in olive oil over a medium heat. Add a few chopped tomatoes and let them melt into the mix before stirring into cooked pasta.
Add chopped wild garlic to mashed potatoes along with butter and grated cheddar cheese and serve with local sausages.
---
And Next Month …

There will doubtlessly be other tales from Derbyshire over the next few weeks. It was just so nice to go back and we managed to cram a lot of activity into a week that felt far too short. All of it is well worth sharing, so watch out!

So until then, thanks for sticking with me. Keep warm, keep well and think of England…





And why not join us on Twitter and LIKE us on Facebook? I'll be very happy to see you!


P.S. If you think that some of your friends or colleagues might like to read our newsletter, then please forward them this mail. They can read newsletter back issues and subscribe here.