Of Fire, Feet, and Afternoon Tea
Welcome to the April edition of Essentially England News! I have no idea where March has gone. Between work and a holiday it was very much a blink-and-you-miss-it month. And April is shaping up to be the exact same thing.
Still, I learned something new the other day - two things, actually - which were too fascinating not to share. You may remember me posting the picture below, which Steve took on the day we explored the Inns of Court and Royal Courts of Justice.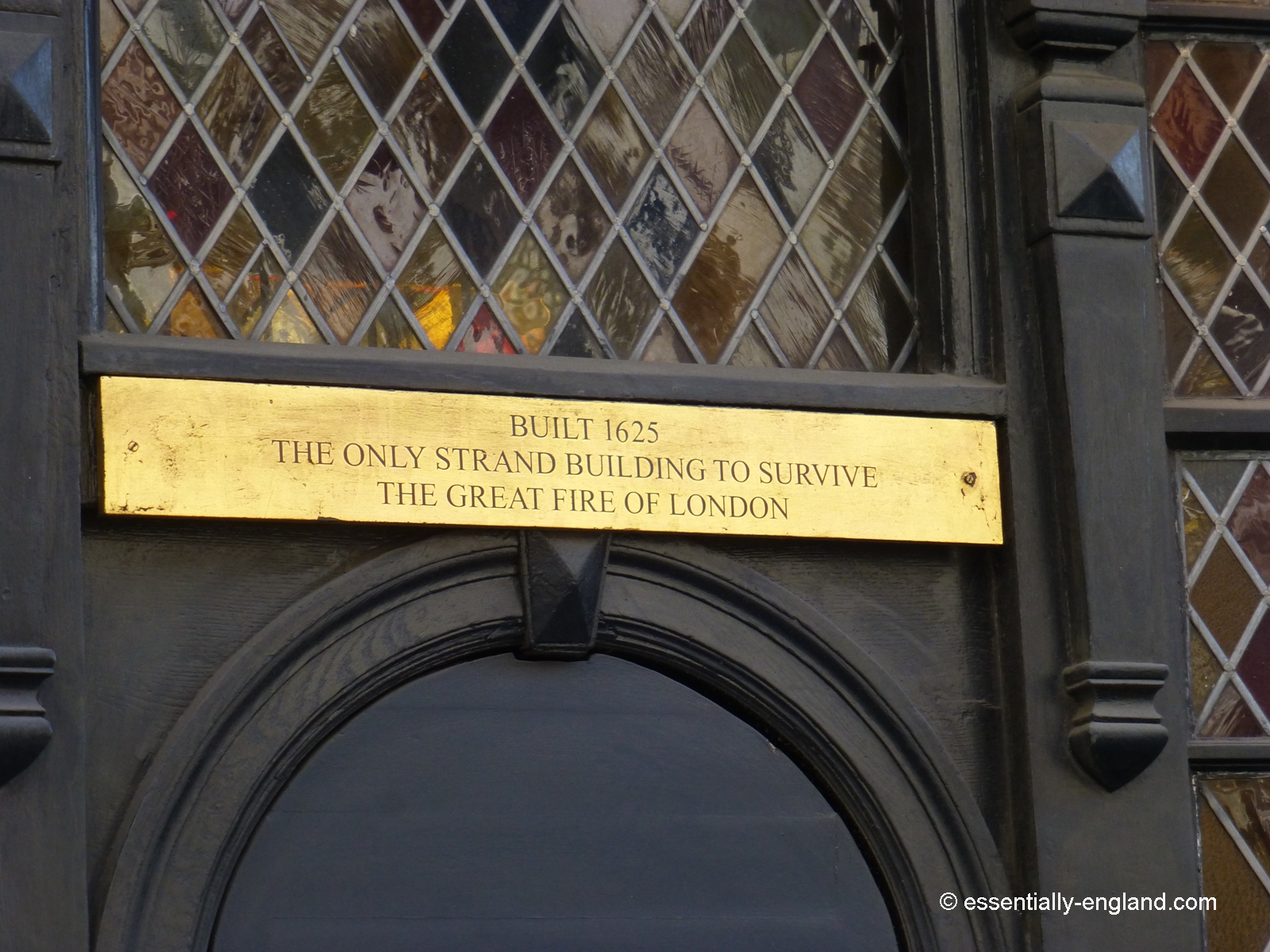 The Great Fire of London didn't just devastate the City of London and led to many commissions for Sir Christopher Wren. It also helped (or hastened?) the formation of a fire brigade and the establishment of insurance companies. Initially, or so I found out in a fascinating talk at a networking event, the merchant and trade guilds in the City of London established their own kind of disaster relief funds that every guild member contributed to in the hope that there would be enough money available should they need to rebuild. In time, those funds were used to retain the first fire fighters and buy their equipment.
Nobody wanted to suffer the losses of another Great Fire. So householders and businesses who weren't part of the guilds looked around for a similar service. And found it in companies offering fire insurance. Starting in 1710, each insurance company maintained its own fire brigade - and to identify all houses they insured, they issued metal plaques, or fire markers, to each insured householder.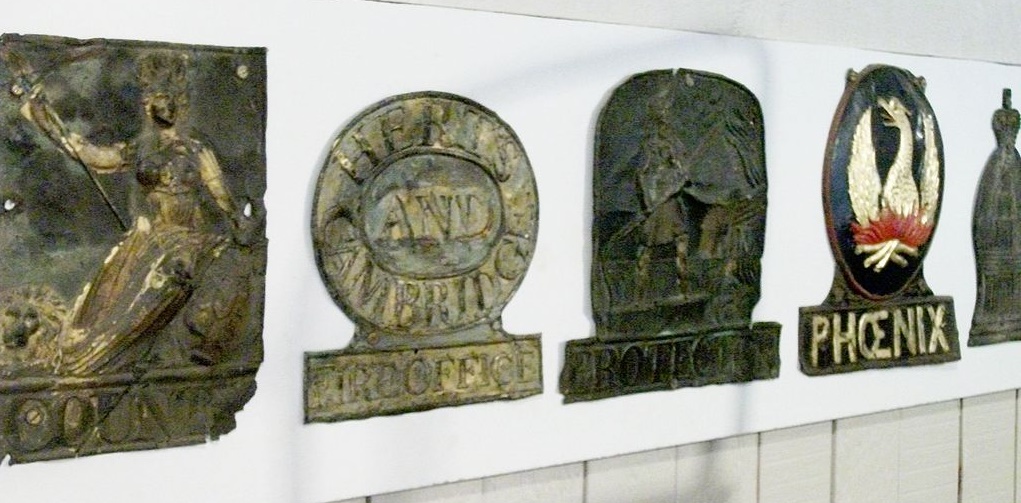 This image - from wikimedia - shows what the markers would have looked like, and the next time we're down in London I'm going to see if I can spot one for myself. The story goes that if your house caught fire the fire brigades would turn up, take a look at your house, and leave again if you didn't display the correct marker!
And while we're on the subject of things to go and explore when next in London.... how long, exactly, is a foot?
I learned in school that the metre was defined in 1793 as one ten-millionth of the distance between the North Pole and the equator, and that it was redefined over the years as measurement techniques improved. A metre is, to all intents and purposes, an exact measure, while I always believed a foot to be more of a comparative one. After all, we all have different feet - as anyone who's ever suffered from blisters will attest.
Then I found out that in medieval London, a foot was a very defined length indeed. St. Paul's foot, as it was known in the 14th century, was based on the length of the foot of St. Algar, which was carved on one of the columns near the entrance to Old St Paul's. And it is, apparently, the origin of the measure.
And curious as I am about these things, our next trip to London will most definitely include another trip to St Paul's. The original column with its engraving was lost in the Great Fire, but maybe a hint of it is left somewhere. A girl can dream, right?
Afternoon Tea Treats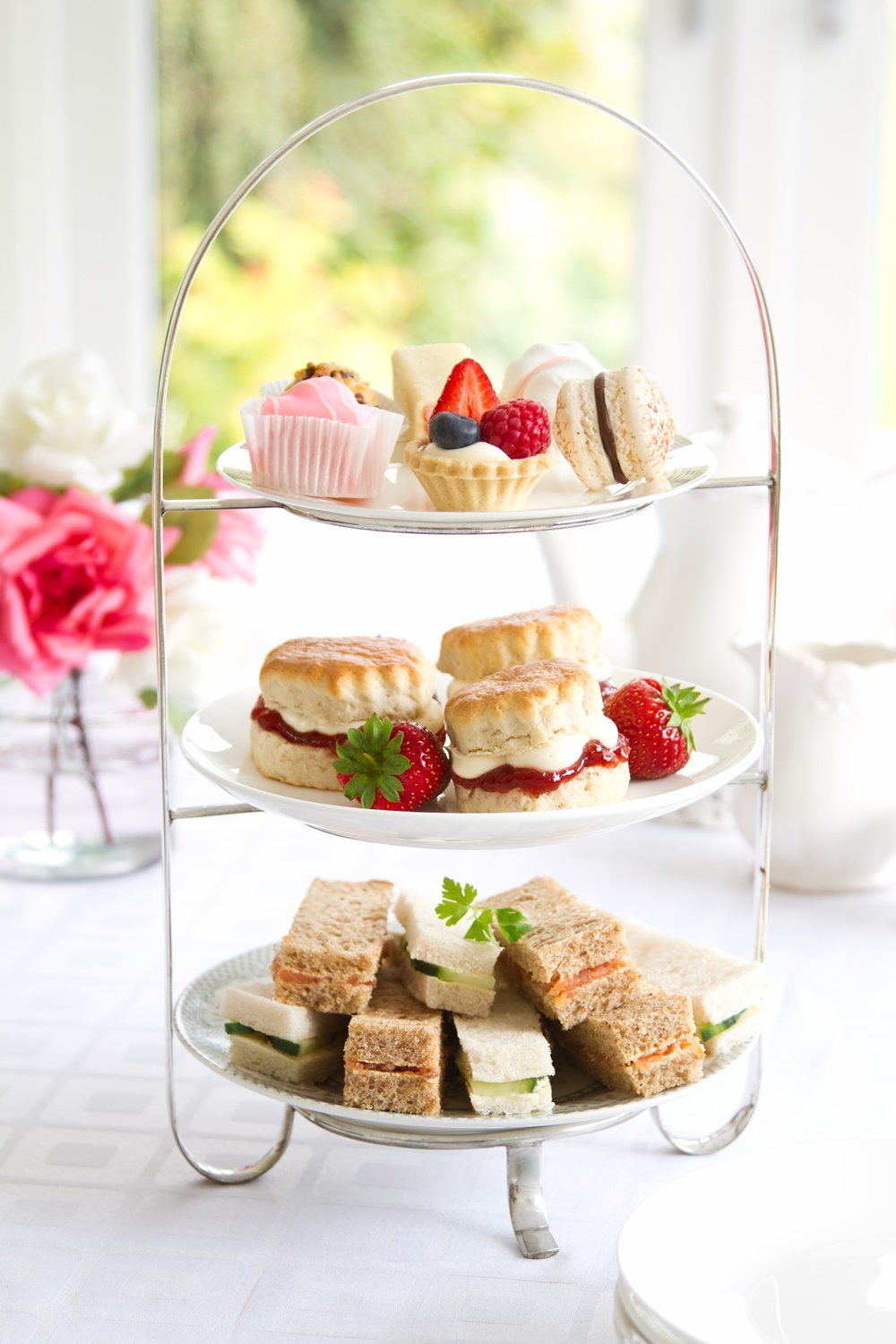 You know how I can tell there is a Royal wedding on the horizon? I get to field a lot more questions about afternoon tea treats and tea party ideas. :-) Not that I mind, and one of these days I will put all the recipes into a file, organise them neatly, and offer them as a book.

Traditionally, afternoon tea offers a mix of savoury and sweet treats and it's good to remember that small is beautiful. Sandwiches are dainty with their crusts removed and cut into bite-sized pieces. And pastries and cakes are offered in small portions.

For this newsletter, let's stick with savouries. When it comes to afternoon tea, cucumber, egg and cress, smoked salmon and cream cheese, and roast beef and horseradish are all well-known sandwich fillings. But you don't have to be predictable.

How about sardine and apple? One of the easiest sandwich fillings to put together and oh-so-tasty! Simply mash the contents of a tin of sardines in olive oil, removing any bones you find. Add the flesh from a baked apple and mix well. Season with salt and pepper and serve on wholemeal bread.

Or go for the ultimate Celebration Sandwich. These sandwiches look outstanding, taste divine and still require you to do little more than mix a few things and assemble the sandwiches. Oh, and everyone will want seconds and thirds, so be prepared.
Mix 225g / 8oz softened butter with the juice and grated rind of 1/2 lemon and the grated rind of one orange.
Mix 225g / 8oz cream cheese (like Philadelphia) with a pinch of white pepper and 1 tsp lemon juice
Finely dice one stick of celery, and chop 180g / 6oz of peeled, cooked prawns
Stir the celery and prawns into the cream cheese and combine thoroughly.
Spread 12 slices of (crustless) white bread with the flavoured butter, then top half of them with the cream cheese and prawn filling.
Wash and thinly slice 12 ripe strawberries. Layer the slices on top of the cream cheese.
Top with the remaining six slices of bread and cut each sandwich into four triangles.
And there you have it. Two slightly more unusual savoury treats for your afternoon tea party. Sorted.
And Next Month …
Next month, English asparagus season will be in full swing. Yay! And hopefully it will have gotten warm enough to enjoy dinner outside.

Until then, please take care.





And why not join us on Twitter or Instagram and LIKE us on Facebook? I'll be very happy to see you!


P.S. If you think that some of your friends or colleagues might like to read our newsletter, then please forward them this mail. They can read newsletter back issues and subscribe here.