This Month it's... All About Cars
And maybe ice cream... or at least a chilly dessert! Welcome to Essentially England's August newsletter... and goodness me, we're having a summer! Not something you hear me say a lot in a normal year, but this year it would be churlish not to. It's been sunny and hot. Very hot. So hot that many of us have been praying for rain and cooler weather. (Note: Most British homes don't have air conditioning or fans. We're much more likely to install underfloor heating!)
By nine o'clock at night temperatures are still in the high twenties, and sitting in the garden very early in the morning with a cup of tea is lovely.
We finally got some decent rain last weekend, but it's still summer warm. And the gorgeous weather was absolutely perfect for two of our car adventures I'd like to share today.
First, it got loud and very, very fast. And then we had a growly, topless weekend prowling some of our favourite haunts in a true British classic.
But one thing at a time. :-)
We're living only a shortish drive away from Santa Pod, the home of drag racing in England. And we finally got ourselves organised enough to book tickets for one of the weekend meets. Getting there is easy, and the site is exceptionally well organised. Many visitors make a weekend of it, staying at the attached camp site, and there's plenty of food, drink, and fun merchandise around to keep most people entertained.
There's racing literally all day long and it's fun even if you've never been to a meet and can only just tell one end of a dragster from the other. A bit like we did. We didn't know about the different classifications based on engine size and fuel used. We didn't know the standings in the various championships and didn't know the names of all the teams and racers. It didn't matter a jot. A race program will clue you into the different races if you're keen to understand what you're watching. The announcers will keep you informed about championship hopes and make sure you cheer in the right places. You can marvel at the jet bikes, gape at the rocket bike, and for the rest of the time you can enjoy the noise (which is fierce!), the incredible speeds, the crazy, inventive names and colour schemes, and the camaraderie on the track and off. 
We had a wander along all the garages before the racing got underway - and you can't get that close to the cars and bikes in any other race I've been to. Some had most of the bodywork off, others were testing engines, spanners were everywhere... and it was all just amazingly good fun.
Would we go again even though we're not drag racing aficionados? Probably. There's a drag meet for classic cars and oldtimers, which sounds amazing just for the pretty metal on display!
And talking of pretty metal... our second day out where the car was the star was slap bang in the middle of the heatwave. And while we both struggled with the aftermath of a summer cold, we couldn't have had a better time.
Steve's loved the looks and V8 rumble of the Triumph Stag since he was old enough to look at cars, and he wasn't the only one. A Triumph Stag was one the cars driving Prince Charles and Lady Diana on their wedding day, and it's even been in a James Bond film!
We booked ours from the lovely folk at Vintage Classics in Melksham, who were fabulous setting everything up for us and making sure we could handle all the car's little quirks - especially the sunroof given the stunning weather.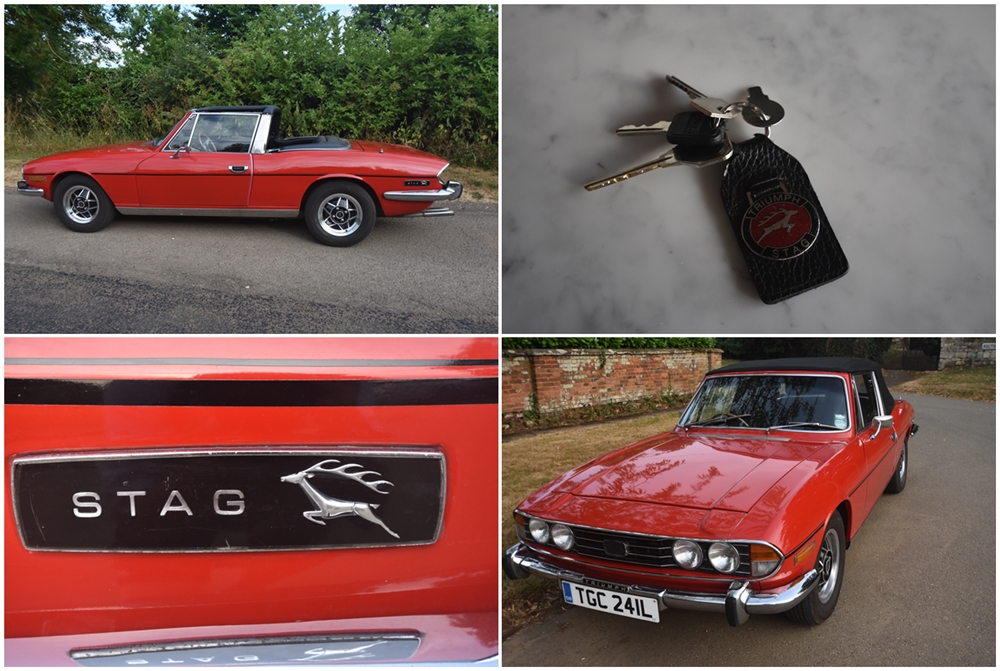 The location of Vintage Classics meant we got to drive around some of our favourite places in Wiltshire and the Cotswolds. The Trout Inn at Lechlade, our old hometown, provided a most relaxing lunch stop by the River Thames, but for the rest of our weekend we meandered through the lanes to the soundtrack of a V8 rumble, taking in Avebury and Silbury Hill, Fairford, Burford, Chipping Norton, and generally reminding ourselves why we used to like living where we did. 
Would we rent another classic car? Oh, you bet! Vintage Classics have a whole stable of interesting cars. They're based in a wonderful part of England that lends itself to a raft of interesting days out. And they so clearly love what they do, you can't help wanting to go back to share in the magic.
Berry Snow: A Treat for Hot Days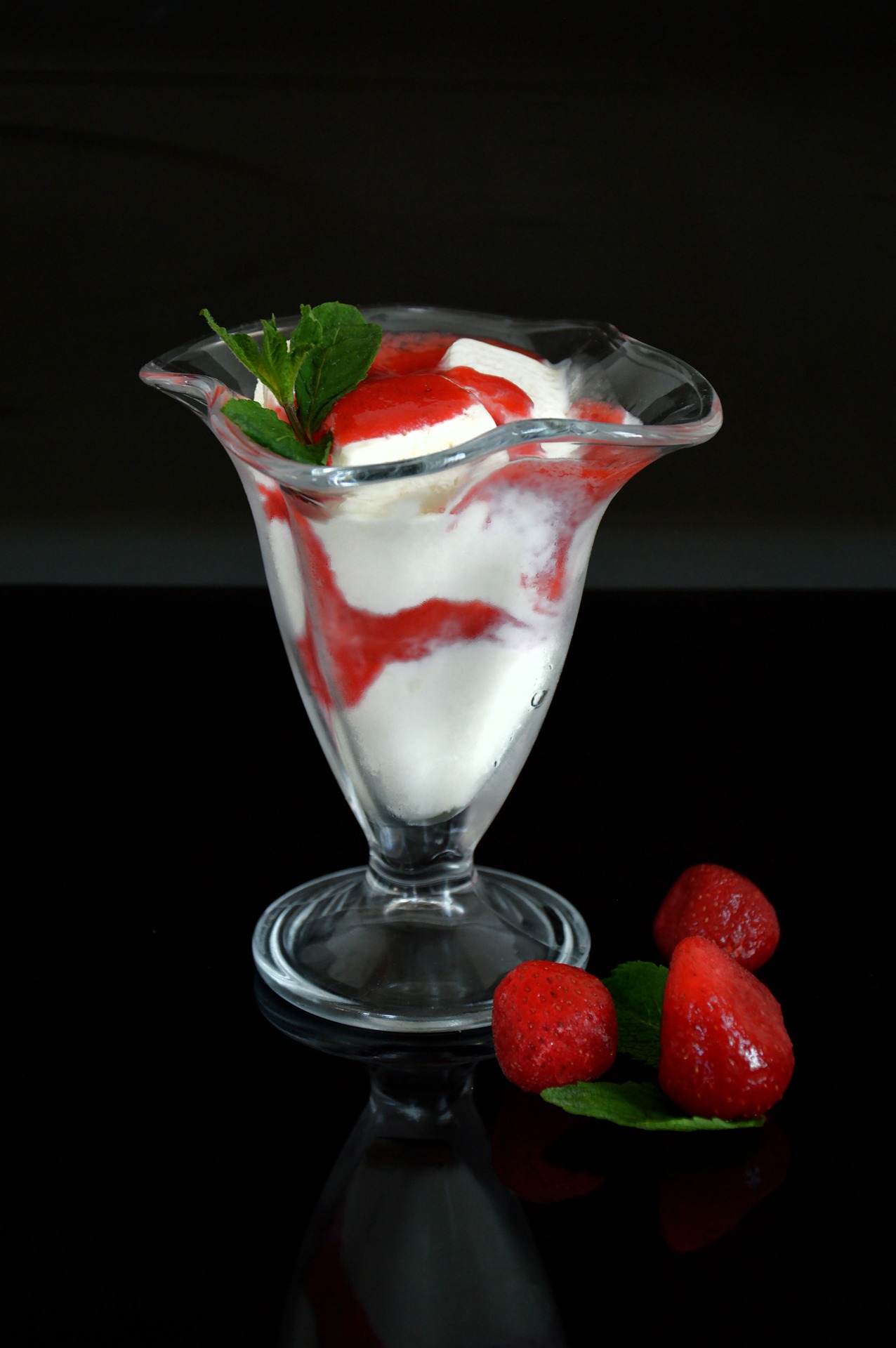 There's nothing that says summer holiday than sitting in the sunshine indulging in an ice cream. Though I have to admit that a lot of shop-bought ice cream is a little sweet for my taste.
One way around this is to make your own, and at this time of the year, when fresh berries are easy to come by, this recipe makes a very tasty treat for a hot day. Frozen berries work fine if you want to make this at any other time of year. Just defrost before using.
It's more a chilled dessert rather than a traditional ice cream recipe, which means it doesn't need churning and stirring - which suits me just fine. It does need some freezing time, though, so plan ahead and start it about 2/3 hours before you need it. Alternatively, keep frozen berry puree in the freezer and just remove an hour or so before you're ready to assemble your dessert.
Blackberries are the traditional ingredient, but raspberries, blackcurrants, or even strawberries work just as well. And you get to adjust the sugar to your taste.
You'll need:
450g / 1lb berries (thawed if using frozen)
2 egg whites
50g / 2oz caster sugar
300ml / 10fl oz double (heavy) cream
Rub the berries through a sieve, then pour into a container and freeze for about 2 hours. You don't want the mix completely set, just mushy.
When you're about ready to serve whisk the egg whites until stiff. Keep whisking while you gradually add the sugar until the mixture forms soft peaks.
Remove the berry puree from the freezer and stir through with a spoon, breaking up any large chunks.
Fold the cream into the whisked egg whites, then very quickly add the frozen berry puree. You're aiming for a swirled or marbled effect, so don't overmix.
Serve immediately in tall glasses and enjoy!
And Next Month …
Not sure yet. Summer continues and right now, I'm in the mood for a day out into the Derbyshire peaks. We'll see if we can get that lined up...

Until then, please take care.





And why not join us on Twitter or Instagram and LIKE us on Facebook? I'll be very happy to see you!


P.S. If you think that some of your friends or colleagues might like to read our newsletter, then please forward them this mail. They can read newsletter back issues and subscribe here.