Of Poppies and Parkin
It's November and, as most people are aware, this year sees the 100th anniversary of the end of the Great War. It wasn't "the war to end all wars" as it was dubbed in the aftermath, but that's one very good reason to remember it. There's nobody alive now who lived through that time, so we rely on books and family letters, newspapers and official documents when we want to learn about this time. And we rely on people and their efforts, personal and professional, to keep the memories alive.
We recently had a day out in Hunstanton, a seaside resort on the North Norfolk coast. It's a town that didn't even exist before the mid-1800s, and that owes its growth and prosperity to a far-sighted businessman, who brought a railway link to what was then a village, built the first hotel, and generally planned a community that nobody else could envision at the time.
He died too soon, and before he could see his efforts bear fruit, but he had a son who took his place and continued his work.
How do I know all this? Because Hunstanton has a local history society who runs the town's Heritage Centre. Detailing the development of the town since its inception, it's a fab place to spend an hour or two while you're there. From a rail crash in 1912 to a new school building in the 1950s being met with consternation for its ultra-modern design to  the town's pier being lost to the sea in the 1970s, there's much to explore and equally much to smile and marvel at. There's also a huge folder listing every local man or woman who served in the army, Air Force, Navy or nursing and auxillary services during the Great War. Including home address, parents, siblings, occupation, regiment and rank during the conflict, medals, and - if known - their fate.
It's one truly astonishing resource for anyone researching family history along that part of the North Norfolk coast, and a wonderful testament to those who served, and those who make it their business to keep the memories alive.
And there are a surprising number of people who get involved. Back in 2014, a sea of poppies bloomed around the Tower of London to mark the centenary of the start of the conflict.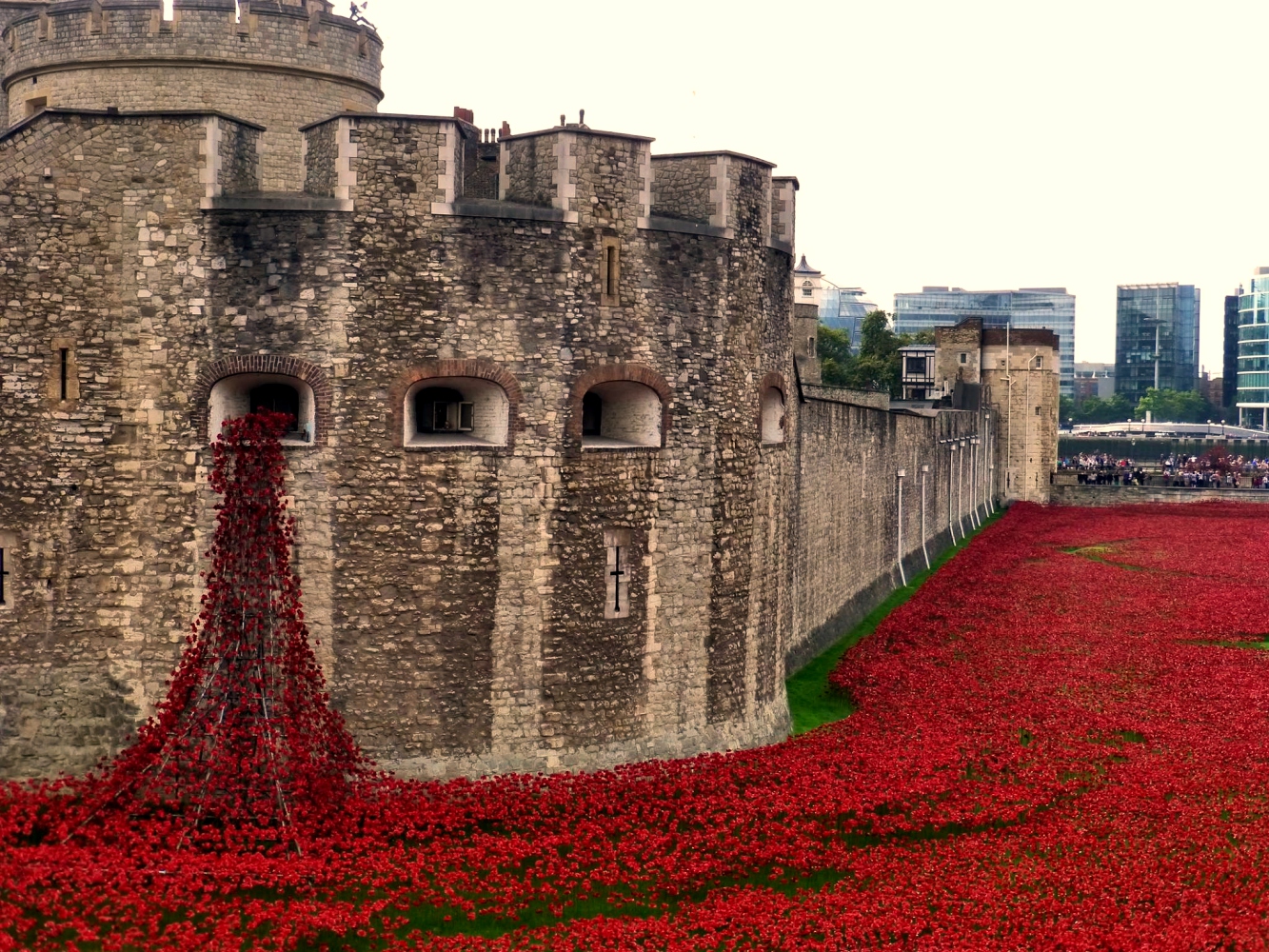 In the four years since, many people have shared their own ways to remember, from research into conditions the men faced in the trenches, to attempts to trace all the volunteer nurses driving ambulances and serving wherever they were needed from frontline clearing stations to convalescent homes in Britain. There have been movies and a huge raft of books, and plenty of visual art, too.
One of these pieces we came across by accident when we stopped while driving through the Buckinghamshire village of Stoke Poges.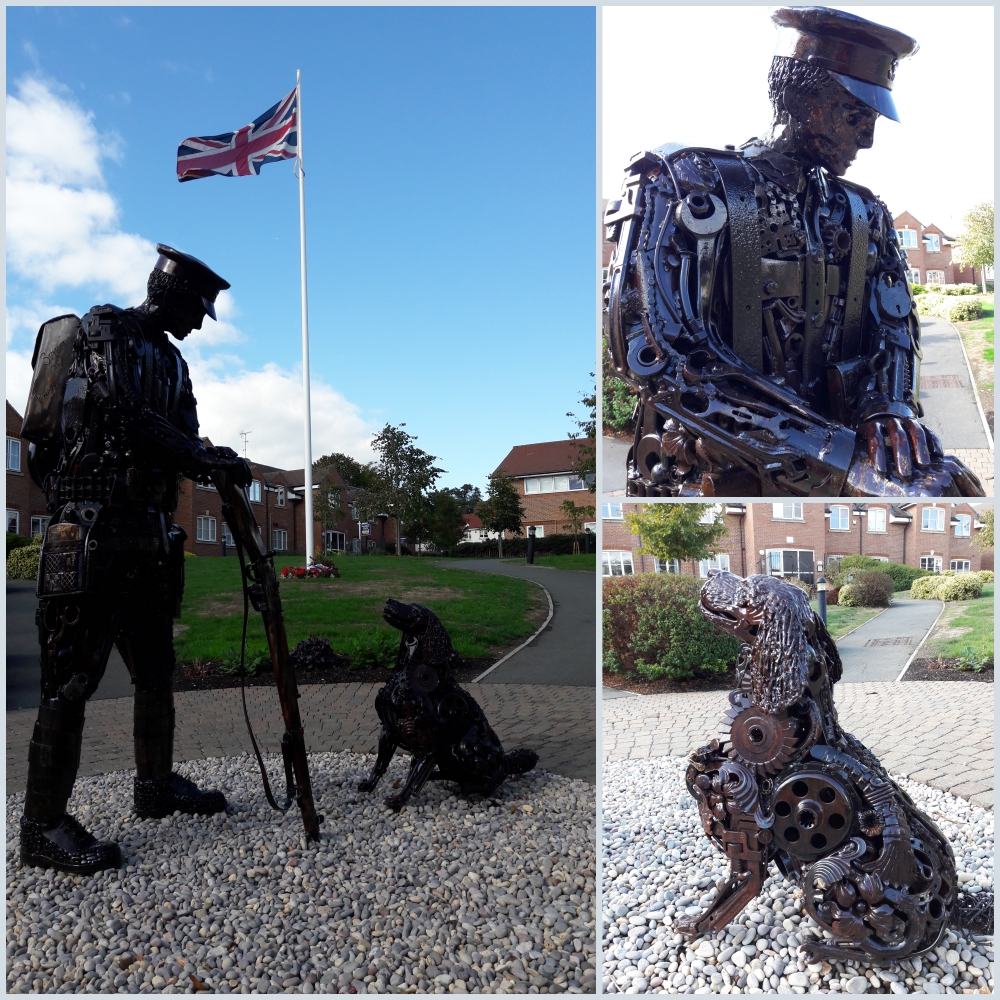 It's called the Spirit of Peace and was created by Martin Galbavey and Chris Hannam of the Dorset Forge. Most of the items used to make the sculpture were donated from villagers' sheds. You can find out more about the village, and see more images on the Stoke Poges Facebook page

Just the thing for Bonfire Night
Bonfire Night, or Guy Fawkes Night, is celebrated in England on November 5th. It commemorates a foiled plot to blow up the English parliament with bonfires and fireworks displays. And because it's November, and on the dark and chilly side, there's usually warming food involved. Baked potatoes, hearty soup, candied apples, hot chocolate, mulled wine and... parkin.

Parkin is a speciality from northern England, Yorkshire and Lancashire. A dense, sticky cake flavoured with ground ginger, it goes very well with mulled wine or cinnamon-laced hot chocolate.

The only thing you need to make it - apart from a few ingredients - is patience. It needs to bake slowly and it's important to keep the oven door well shut or your parkin won't rise. So...no peeking. And once it's baked, it needs to cool equally slowly in the tin before being wrapped in foil for 2-3 hours.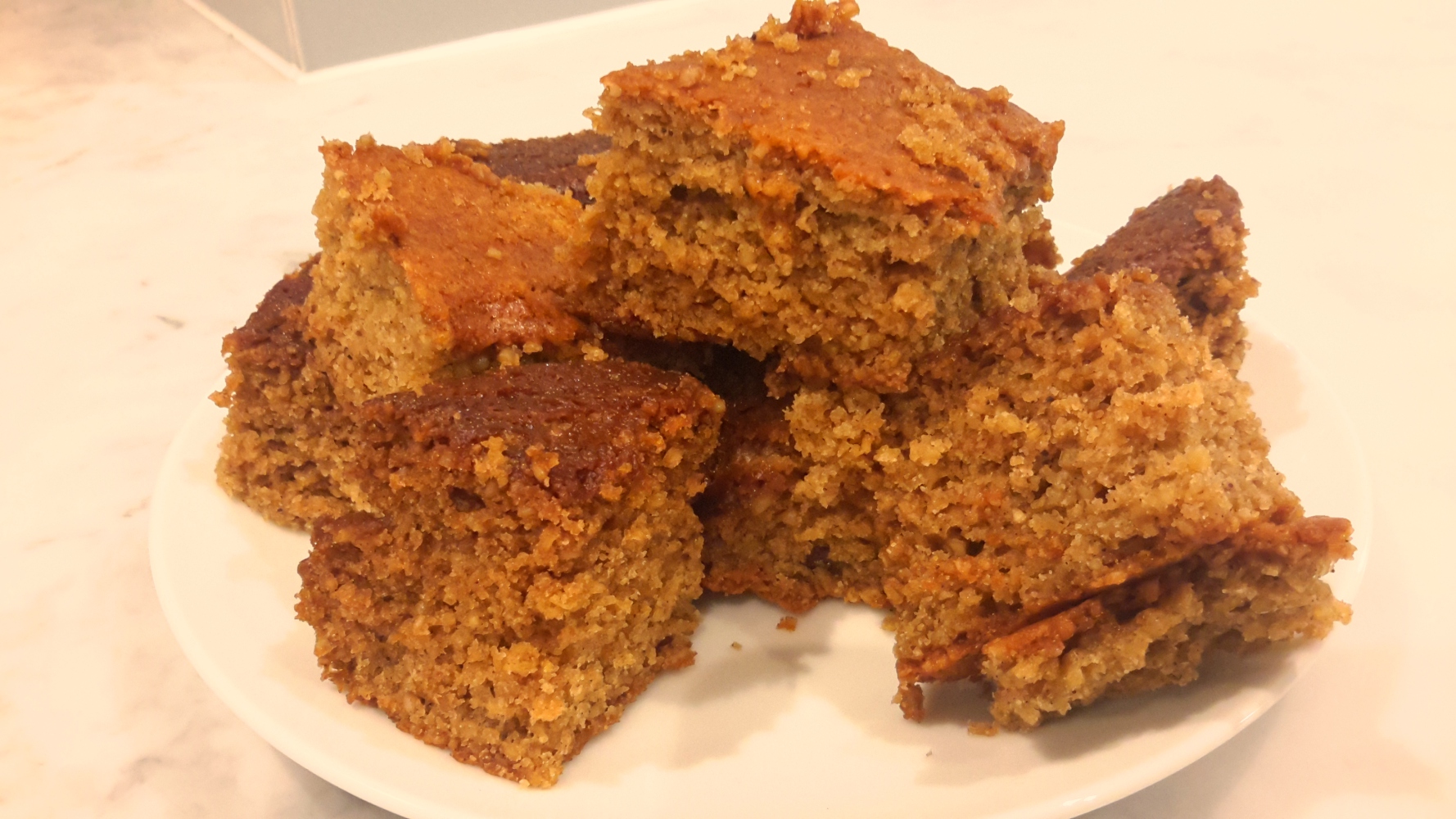 So, what goes into a parkin?
100g unsalted butter
3 tablespoons golden syrup
150g plain flour
150g medium oatmeal
100g granulated sugar
2 teaspoons ground ginger
1 teaspoon bicarbonate of soda
150ml milk
Preheat the oven to 130°C / 250°F / gas mark 1/2.
Place the butter and syrup in a small saucepan and warm gently until the butter has melted.
Meanwhile, line a deep cake tin with baking parchment. Traditionally, parkin is made in a square tin, but I find it's more important that you use a deep one. My first attempt at making parkin almost climbed out of the dish....
Place all the dry ingredients in a bowl and give it a stir. Then add the melted butter & syrup mix and the milk and stir again. It's a pretty sloppy mix. Pour it into your prepared baking dish and bake for 1 hour and 15 minutes - without opening the oven door!
When done, your parkin should be firm to the touch and a skewer will come out clean. Leave it to cool in the tin, then take it out and wrap it in foil for a couple of hours. I ended up with a lovely light, moist and faintly sticky treat.
All that's left to do now, is to enjoy it...
And Next Month …
We're steaming towards the end of the year. I'll be having food on my mind. And books. And maybe the odd quirky gift or two.

Until then, please take care.





And why not join us on Twitter or Instagram and LIKE us on Facebook? I'll be very happy to see you!


P.S. If you think that some of your friends or colleagues might like to read our newsletter, then please forward them this mail. They can read newsletter back issues and subscribe here.