Watch the Coronation in a Royal Location!

The English Heritage Coronation Live Screens
The coronation of King Charles III and the Queen Consort is taking place on Saturday, 6th May 2023. Many of us will be glued to our TV screens to see what actually happens when a monarch is crowned. But... some of us don't like to sit alone in front of a screen, and watch the coronation solo. If that describes you, then why not celebrate this magnificent occasion as part of a crowd in front of a large screen? And not just that - you can celebrate at some of England's finest historical sites!
English Heritage, who look after many of England's historical sites, are organising Coronation Live Screens at three sites across England: at Kenilworth Castle in Warwickshire, Osborne House on the Isle of Wight, and Brodsworth Hall in South Yorkshire.
Tickets for the events are free, and they are planning a party atmosphere for all the family to enjoy. So, it's time to pack a picnic, bring your family and friends, and get together to watch the coronation in all its pomp and pageantry.
The locations English Heritage have chosen for their coronation live screen events are absolutely superb! All have strong Royal connections which will no doubt add to the spirit of the day.
Tickets for English Heritage Coronation Live Screens

Tickets can be booked through the English Heritage website following the links below. There are a limited number of tickets for each site, and I would imagine these events will be very popular and therefore advise to book early.
Watch the Coronation at Kenilworth Castle in Warwickshire


Kenilworth Castle © essentially-england.com
Kenilworth Castle started life as one of England's most impressive medieval fortresses, and was altered into a wonderful Elizabethan palace by Robert Dudley in order to woo Queen Elizabeth I.
There is a great medieval keep, Tudor towers and buildings, and a (recently restored) romantic Elizabethan garden to explore.
Surely, a fantastic place to watch the coronation!
---
Watch the Coronation at Osborne House on the Isle of Wight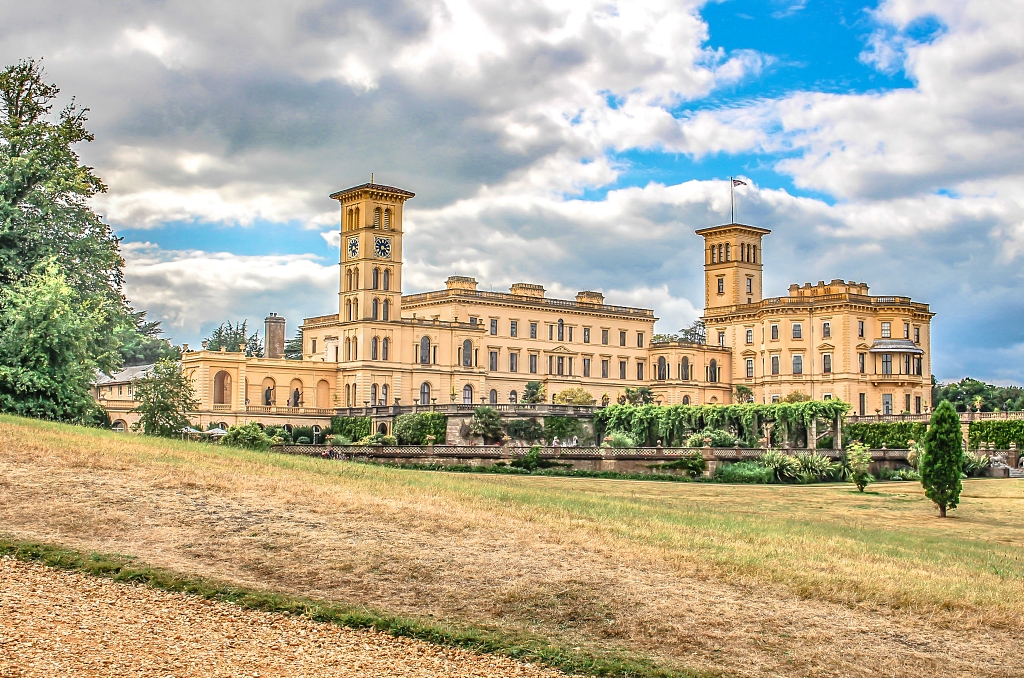 Osborne House © di4ii11540 | depositphotos.com
Osborne House, built between 1845 and 1851 on the Isle of Wight, was the much-loved home of Queen Victoria, Prince Albert, and their family. Queen Victoria is quoted as saying, "It is impossible to image a prettier spot".
A visit gives you a glimpse into royal life along with a chance to explore the grand rooms, furnishings, and artworks. Outside there are exotic gardens and a beautiful beach. What great surroundings to watch the coronation of King Charles III!
---
Watch the Coronation at Brodsworth Hall in South Yorkshire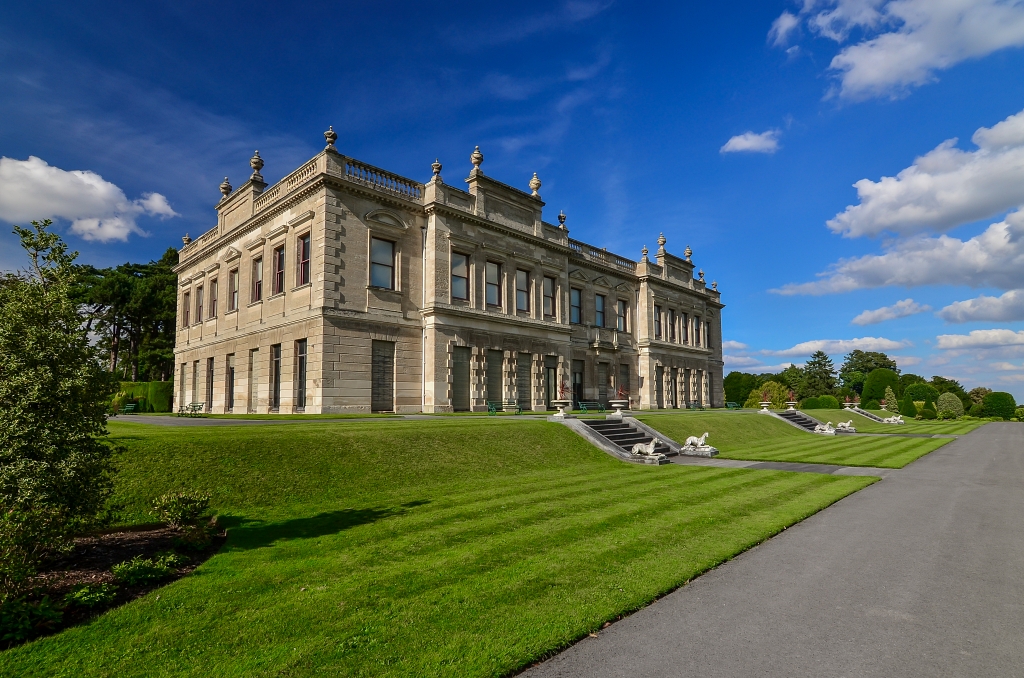 Brodsworth Hall © Robert Chlopas | depositphotos.com
Brodsworth Hall was built for the Thellusson family during the 1860s and was their home for around 120 years. Many of the original Victorian furnishings can still be found in the grand rooms.
Outside, the gardens have been restored to all their splendour and offer relaxing strolls to explore their hidden depths. This is going to be a wonderful, picturesque setting in which to celebrate the coronation!
As this will probably be a once-in-a-lifetime event to experience, why not push the boat out and really make the effort to celebrate!
Wear the "been there, done that" coronation T-shirt. We've found some great examples on Etsy, and they'll make a nice keepsake!
And if you are taking a picnic and need some help, we've got some great picnic food ideas, including biscuit and cake decorations.
And finally, don't forget the coronation mugs or glasses, which will make lovely reminders of a very memorable day. Happy picnicking!
I'm sure these English Heritage coronation live screens are going to make a truly historical event even more exciting. It's a going to be a wonderful way to socialise and celebrate together. If you're interested in getting tickets, then please get them quickly and have a great day!
English Heritage Coronation Gifts and Souvenirs


To view the complete English Heritage Coronation Collection click here.
For more coronation news, gifts, souvenirs, and party ideas, return from our Watch the Coronation - English Heritage Coronation live screens page to the Coronation page.