Stocking Stuffer Ideas
Whether you call them stocking stuffers or stocking fillers matters little. What matters is that these are little gifts and surprises lurking deep in the recesses of your loved one's Christmas stocking, designed to bring a little extra joy to the festivities.
So, what makes a good stocking filler?
There's no need for it to be expensive, but it should bring pleasure to the senses or be of use to the recipient. For ladies, stocking stuffer ideas could include a finely crafted compact, miniature scents, a notebook in an unusual cover, a scarf, gloves or top-quality miniature chocolates. For gentlemen, the market for innovative gadgets such as tiny toolsets, flashlights, mobile phone add-ons or games has extended beyond measure.
Books, music or films always make good stocking stuffers. And other good stocking stuffer ideas include spices, herbs or unusual kitchen tools for those who make their home in the kitchen. And for children, the scope is simply endless with mechano, toy cars, dolls, puzzles or games all very much in vogue.
Below are some of my current favourites.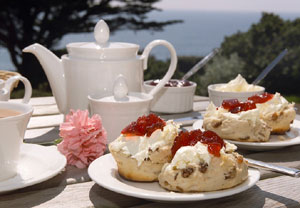 There are few things more English or more relaxing than a
Traditional English Afternoon Tea
.
Whenever we have friends to stay we treat them (and ourselves!) to scones and cream and a feeling of a time gone by. As far as Christmas stocking stuffer ideas go ... this one will go down a treat.
---
Marmite is one of those things you either love or hate. But nobody would fail to recognise its distinctive taste - or its iconic packaging.
Surprise the marmite lover (or hater) in your life with this
Marmite and Egg Cup set
and see what a response you get!
After all, Marmite Soldiers are a true English classic!
---
One to keep the kids amused and introduce them to England and English history at the same time.
Mischievious twins Jenny and Lenny love stories at bedtime - especially when they send them off on a magical journey across England's counties, exploring places, events and the deeds of famous people.
And with an audiobook included alongside, this book is a little gem for curious children and adults alike.
---
If you been around this site, you'll know that I love Portmeirion and especially the Botanic Blue.
So this
Botanic Blue Mug and Coaster
would make an ideal stocking filler for me (along with anyone else who loves nice china and a good cup of tea). After all, it's always good to have a place for the biccies, right?
---
Calendars with their carefully chosen images can cheer you up, calm you down or even remind you of a wonderful holiday or favourite place. And National Geographic is world-renowned for the quality of the images they collect, commission and publish.
So this 2012 England Wall calendar
is very high on my list of stocking stuffer ideas at the moment.
---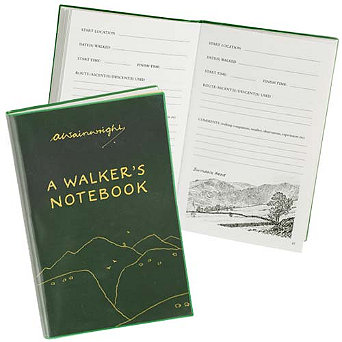 England, with its constantly varying scenery is ideal walking country and every year more of us take to the many short and long-distance paths that traverse our hills and valleys.
So what better way to keep all your walks and impressions in order than with this Walkers Notebook ... in memory of one of the most famous walkers of all.
---
England My England

This wonderful double-CD from King's College Cambridge makes a lovely gift for all England lovers. Music by Tallis, Purcell, Vaughan Williams and Elgar lovingly produced and flawlessly sung by one of England's best choirs. It's simply a case of relax and think of England.
England, My England is also available in North America.
---
These small boxes of British Heritage Teas
may look a little twee, but they make a great gift or stocking filler.
The tea isn't bad, either. Each tin contains 25g of loose leaf tea - English Breakfast Tea in the Telephone Box, English Afternoon Tea in the Post Box, and London Tea in the Doubledecker Bus.
---
I'll be adding more stocking fillers as I find them, so please keep checking back for more ideas.
Or check out the following pages for more Christmas ideas: