Discover the Ultimate Selection of Gifts for Sherlock Holmes Fans!
One year, not long after we were married, my husband gave me a wonderful birthday gift: a facsimile copy of the original Strand edition of Conan Doyle's Sherlock Holmes stories.
Over thirty years later, the book still has pride of place on my bookshelf, and every now and then I'll take it down to gaze at the illustrations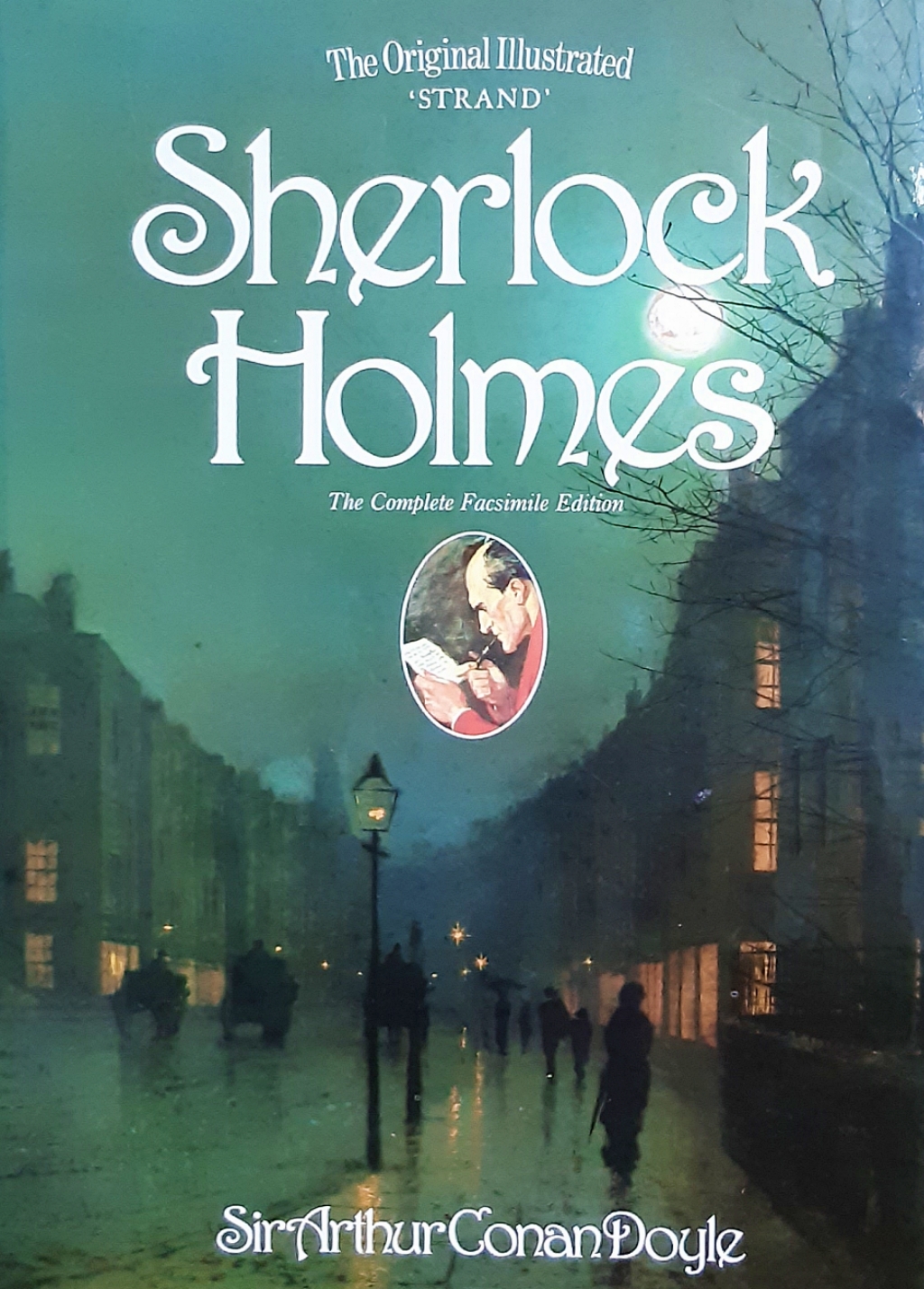 I don't actually need to "read" the stories anymore. I've read them so many times, I can quote whole sections. The illustrations, though... they're special. A tiny glimpse into Victorian London, beautifully imagined and executed. They're what makes my book a true "Sherlock gift" - and one I will treasure.
I know I'm not alone in my love of Arthur Conan Doyle's eccentric detective. And whether you're a seasoned 'Sherlockian' or simply looking for an England-themed gift for a friend, you're in luck!
There's a wealth of gifts for Sherlock Holmes fans, sure to impress even the most discerning of Holmes enthusiasts. But what exactly can you expect to find in this curated collection of Sherlock gifts?
If the Sherlock fan in your life is an avid reader and collector of Sherlock books, then the classic Sherlock Holmes stories - either illustrated in one volume, collected in a box set, or bound in high-quality leather - will offer an engaging read and also serve as tasteful decorations.
Alternatively, a stylish silhouette of Sherlock himself, fashioned into a bookmark, allows the reader to hold their place in style, whether they're immersed in 'A Study in Scarlet' or any other thrilling tale.
If the classic Sherlock tales are your catnip, check out all of Sir Arthur Conan Doyle's books on Amazon.
Gifts for Sherlock Holmes Fans
Let's begin our little journey at 221B Baker Street with an array of Sherlock Holmes wall art. Evocative prints transport you directly into Holmes and Watson's world. They are perfect for adding a touch of Victorian elegance and intrigue to any room. And you can't go wrong with a vintage-style map of Holmes' London, a graphic depiction of iconic Sherlock Holmes locations in the heart of old England, or a watercolour of Holmes' iconic front door.

---
Let's not forget the game that's afoot! Sherlock Holmes Illustrated Playing Cards, are a perfect choice for game night. They're not just gifts for Sherlock Holmes fans; they're an invitation to step into Sherlock's world and solve a mystery, just like the consulting detective himself. Plus, they're utterly gorgeous!

Next, let's consider the many Sherlock Holmes-themed mugs on offer. What dedicated fan wouldn't love sipping their morning cuppa while pondering 'The Adventure of the Blue Carbuncle'? With famous quotes from the stories, stylized images of Holmes and Watson, and twisting patterns themed around the books' most popular mysteries, these mugs cater to all tastes.
---
Fashion isn't foreign to Sherlock Holmes fans. Novelty Sherlock socks, discreet lapel pins, and Sherlock-themed scarves offer unmistakable yet classy ways to display their love for the Great Detective. Focus on the details, like a string of clue-themed charms or Holmes' dressing gown, and you've got yourself a winner.

---
Coin-collecting Sherlock fans will love the offering of the Royal Mint, while keyrings and Holmes-themed T-shirts make ideal England gifts blending charming nostalgia with the attention to detail that Holmes himself would admire.
---
If your fellow Holmes fan enjoys writing, consider gifting them a Sherlock Holmes notebook, e-reader case, or bookbag. Ranging from faux-leather options embossed with Sherlock's profile to versions featuring artwork inspired by the TV series, they'll soon be penning their own detective story or jotting down observations with Holmesian insight while out and about.

---
Finally, the paraphernalia of a comfortable reading session. No, we're not talking about an ounce of shag. Try a cuppa from a stunningly unusual teapot instead, and don't forget a Holmes-themed bookmark to keep your place.
And for younger fans, there's Mr. Cumberbatch himself, too look at while you read or listen to Conan Doyle's stories.

Are you ready to delve into the world of Sherlock gifts? With offerings that go beyond the run-of-the-mill merchandise, these handpicked items can help Holmes enthusiasts express their love for England's legendary detective in creative and personal ways.
Whether surprising hardened Sherlock fans or introducing someone to the joys of Holmes, these gifts for Sherlock Holmes fans are bound to elicit cries of surprise, delight, and perhaps even "Elementary, my dear Watson!".
Other Essentially England Gifts Pages



---
---
Return to the Essentially England homepage.