Build-up to the Coronation of King Charles III


Saturday, 6th May 2023 will see the coronation of King Charles III. It's going to be a momentous occasion, not just in London, where both His Majesty The King and Her Majesty The Queen Consort will be crowned, but also across the country and the Commonwealth, where many people will join in the celebrations. The ceremony itself will take place in Westminster Abbey, and continue a tradition that started with King Harold II's coronation on 6th January 1066.

The coronation - a formal religious ceremony - is conducted by the most senior bishop of the Church of England, the Archbishop of Canterbury, Justin Welby. The service is long-established and has hardly changed for over a thousand years.
For a historical guide to coronations, click here.
Preparations for the coronation celebrations are underway everywhere, even in our small Northamptonshire village, where the bell-ringers are practising weekly in the church on the other side of the village green. Apparently, there is a plan to ring all church bells across the UK on coronation day! It's just one of many, many small details that go into making it a very special day.
The Kingston Coronation Stone Used During the Coronation of Seven Saxon Kings of England
© essentially-england.com

What to Expect on Coronation Day


You can expect thousands upon thousands of Union Jack-waving Royal fans lining the streets between Buckingham Palace and Westminster Abbey.
Back in 1953, the coronation route used by Queen Elizabeth II was around 5 miles long to allow as many spectators as possible to see the return procession. The procession was over 2 miles in length, included 16,000 participants, and took 2 hours to complete. The streets were packed with people watching even though there was heavy rain!
The King and Queen Consort will leave Buckingham Palace and travel in "The King's Procession" to Westminster Abbey.
After the coronation ceremony, Their Majesties will leave Westminster Abbey in the larger "Coronation Procession" to return to Buckingham Palace. On the return journey Their Majesties will be joined by other Members of the Royal Family.
The ceremonial events are concluded after The King and The Queen Consort, and Members of the Royal Family, have appeared on the balcony of Buckingham Palace.
If you want to experience all the pomp and pageantry of the processions, then you'll need to get in place very early, very, very early!
It's going to be beyond busy, a once-in-a-lifetime kind of event.

Fortunately, most of it will be televised, because the one time we tried to watch a Royal Procession, we completely underestimated the crowds and the timing of our arrival.

For those of you who'd like to get a peek at a coronation and see what happens, I've found a lovely article about the coronation of Queen Elizabeth II.
It has a couple of "shortish" YouTube clips from the day that show off 1950s London and a bit about the events that took place. There is also a map of the procession routes used, which I'm pleased to see were longer than the most direct route between Buckingham Palace and Westminster Abbey. I haven't found anything yet about the route to be used in May, but will update this when the procession route is announced.
If you have more time on your hands, I also found a YouTube clip that shows almost three hours of the BBCs coverage of the Queen Elizabeth II Coronation!
Did you know?
Coronation Chicken was created for and served at the Coronation Luncheon in 1953.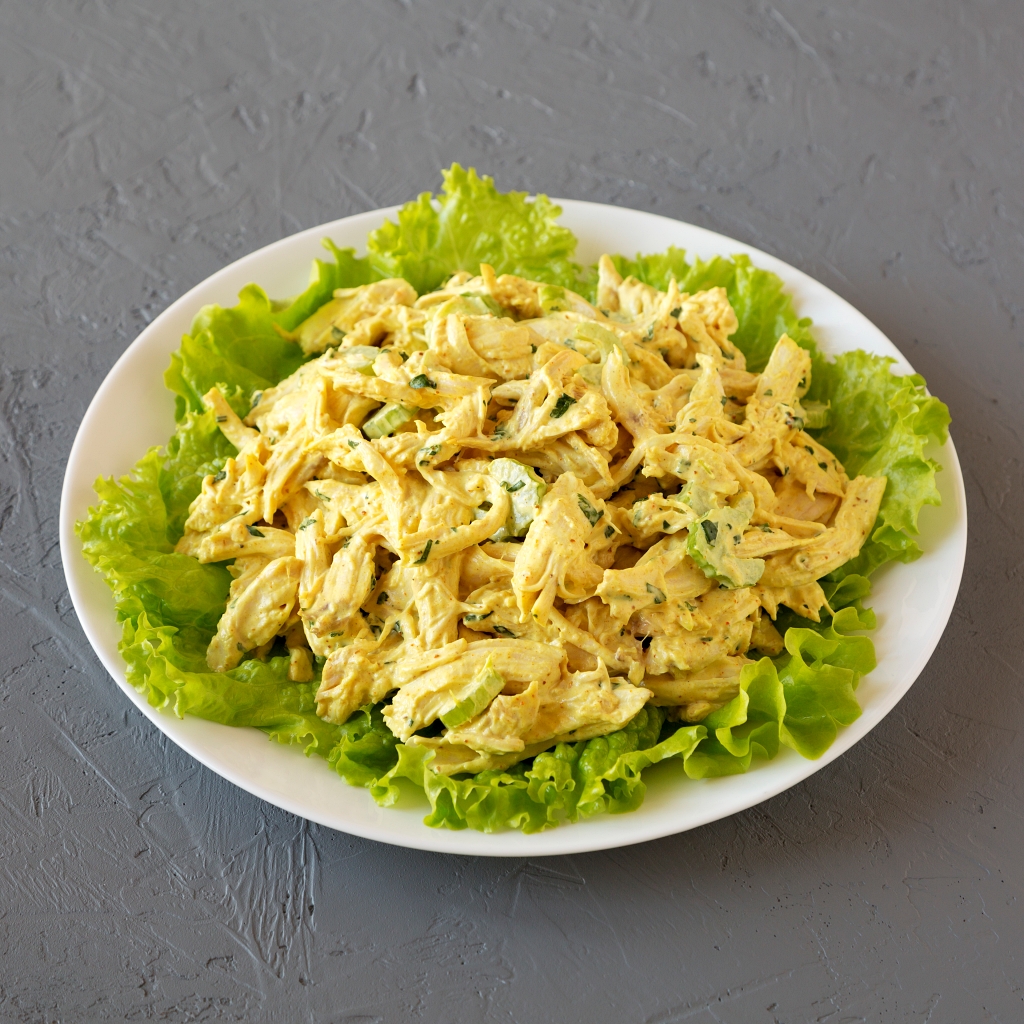 Coronation Chicken
© LiudmylaChuhunova | depositphotos.com
If you want to make Coronation Day that little bit special, why not add a dish of Coronation Chicken to your lunch table? You can find our recipe here.

Bank Holiday Weekend: Coronation of King Charles III Celebrations
The bank holiday weekend of 6-8th May 2023 is a time to relax and enjoy the pageantry of the Coronation ceremony and celebrations. Saturday is coronation day, a day when most of us will be stuck in front of the TV watching what is probably a once in a lifetime royal event.
The celebrations start on Sunday. The King and Queen Consort are encouraging family, friends, neighbours, and communities to come together for the Coronation Big Lunch to share food and fun with one another. Expect to see local road closures for street parties and lots of flags and bunting!
Bunting and Flags in a Windsor Street © essentially-england.com
Also, on Sunday evening is the Coronation Concert in the grounds of Windsor Castle. Performers have not yet been announced, but you can anticipate some famous stars on stage. Let's just hope that the British weather is kind to those that are lucky enough to attend.
Bank Holiday Monday has been called The Big Help Out, where we're all invited to volunteer and help out in our local areas. Event information will be available from the 20th of March 2023 on The Big Help Out website.
Coronation Party Ideas

With the coronation of King Charles III and the Queen Consort getting closer, it's time to start planning the celebrations. So, if you want to host an exciting party, we've got some cracking ideas.
There's going to be lots of tea drinking and eating of cakes and biscuits. You could make your cakes and biscuits stand out from the crowd using coronation cake toppers and cookie cutters and embossers.
If you don't fancy baking, then why not check out Fortnum & Mason's coronation selection. They offer some lovely, tasty treats that are fit for a King!
No matter what size of party you're hosting, you'll need some top-notch decorations. It really is time to get the flags and bunting out.
And if you want to go the whole nine yards – or have a long-lasting memory of a fabulous day - you can add a coronation T-shirt to your wardrobe.
Coronation Gift and Souvenir Ideas

Did you know that at the coronation of Queen Elizabeth I, conduits of wine ran through London's streets? As far as we know, there are no plans to replicate this idea, but we're sure many of us will raise a mug or glass in a toast to the new king. Why not treat yourself or your friends to a coronation mug or glass before the big day. Toast in style on the day and remind yourself of a fabulous weekend in years to come!
For those loving all things royal, you can read about King Charles, too. There are some lovely new books being published.
Live Screen Events

For those who don't want to celebrate alone, there will be live screens of the coronation around the country, where you can meet and cheer in a crowd.
English Heritage, who look after some of England's most fabulous monuments, are hosting live screen events at a number of sites.  How about watching the coronation from the keep of a castle or the lawn of a stately home? Check out the locations on this page.
Latest Coronation Announcements


Buckingham Palace © essentially-england.com
Invitation © jamesgroup | depositphotos.com
4th April 2023: The Coronation Invitation
Buckingham Palace reveals the beautiful Coronation Invitations that will be sent out to over 2000 people.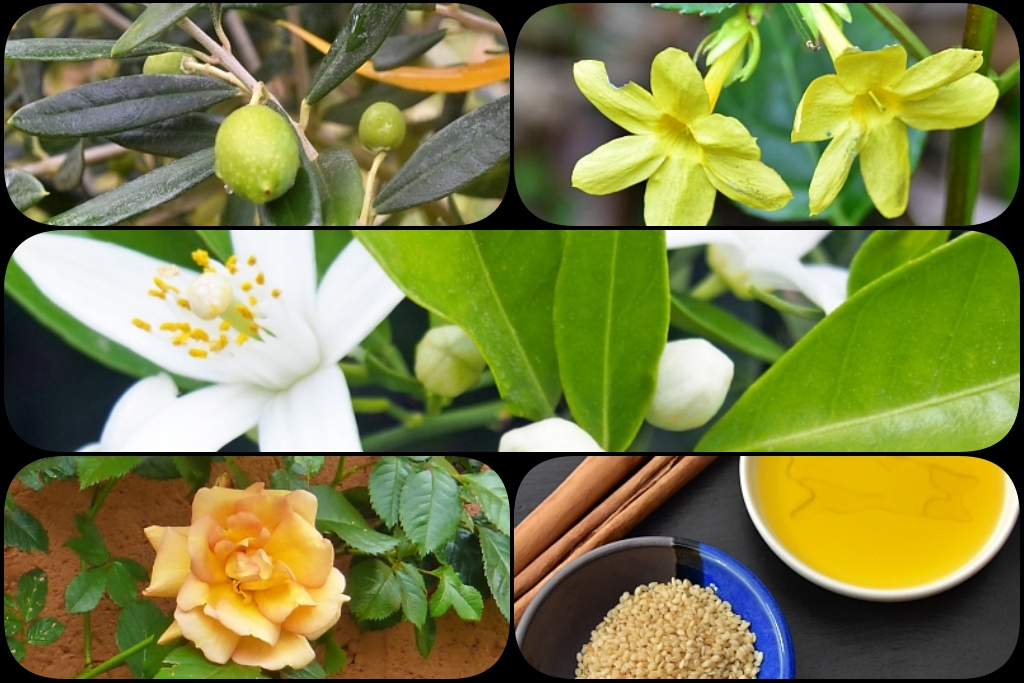 Some Ingredients used in the Coronation Oil
© essentially-england.com
3rd March 2023: The consecration of the Coronation Oil
The Coronation Oil that will be used to anoint His Majesty during the ceremony has been consecrated in Jerusalem.
Military Band © essentially-england.com
18th February 2023: Coronation Music at Westminster Abbey
His Majesty The King has commisioned 12 new pieces of music for the Coronation Ceremony in Westmister Abbey.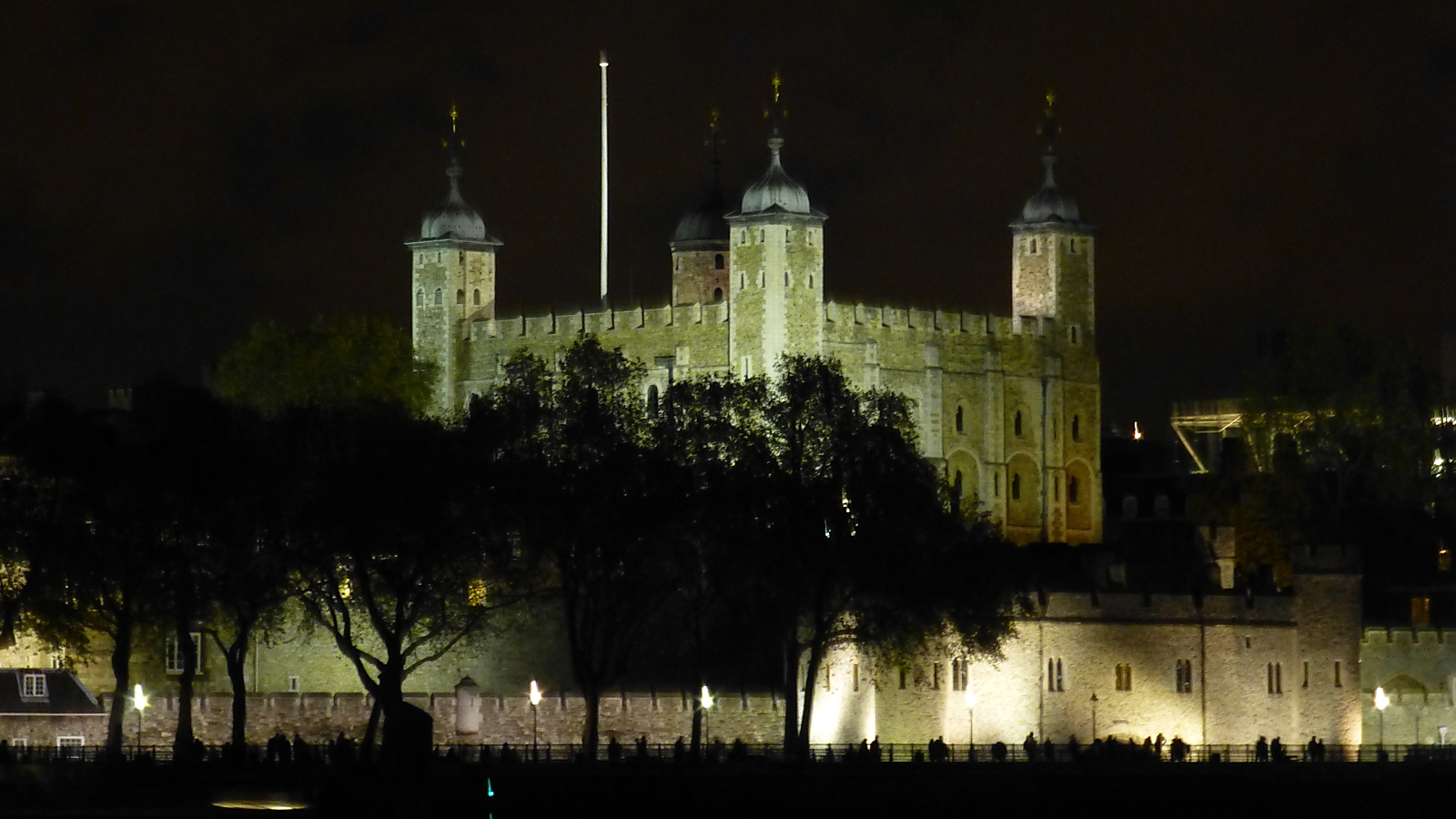 Tower of London © essentially-england.com
14th February 2023: Queen Mary's Crown Removed from Tower of London

Queen Mary's Crown has been removed from the Tower of London to be prepared for the Coronation of the Queen Consort in Westminster Abbey.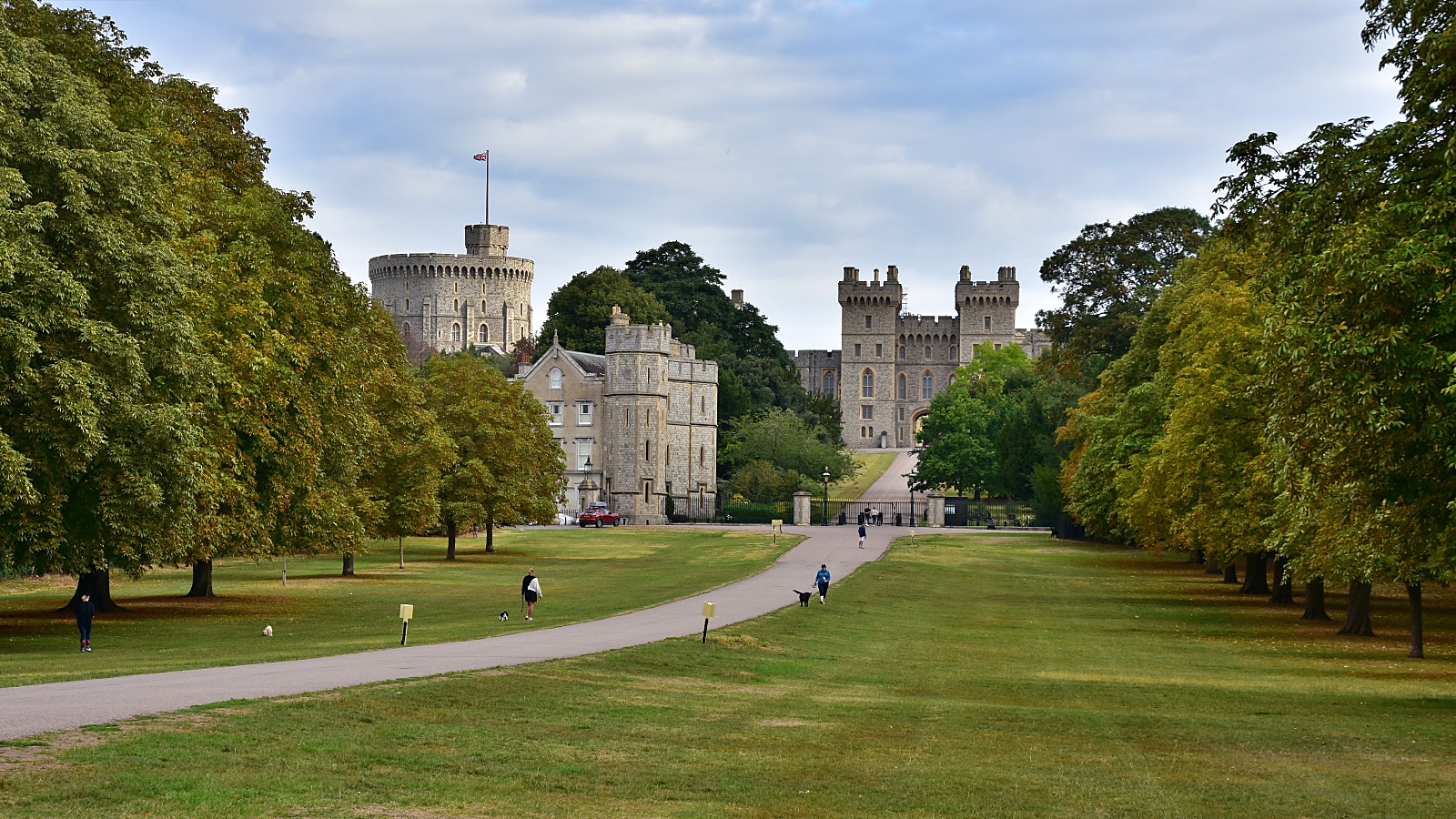 Windsor Castle © essentially-england.com
9th February 2023: Coronation Concert Announced
As part of the Coronation celebrations, The Coronation Concert is to be held on the evening of Sunday, 7th May 2023 in the grounds of Windsor Castle.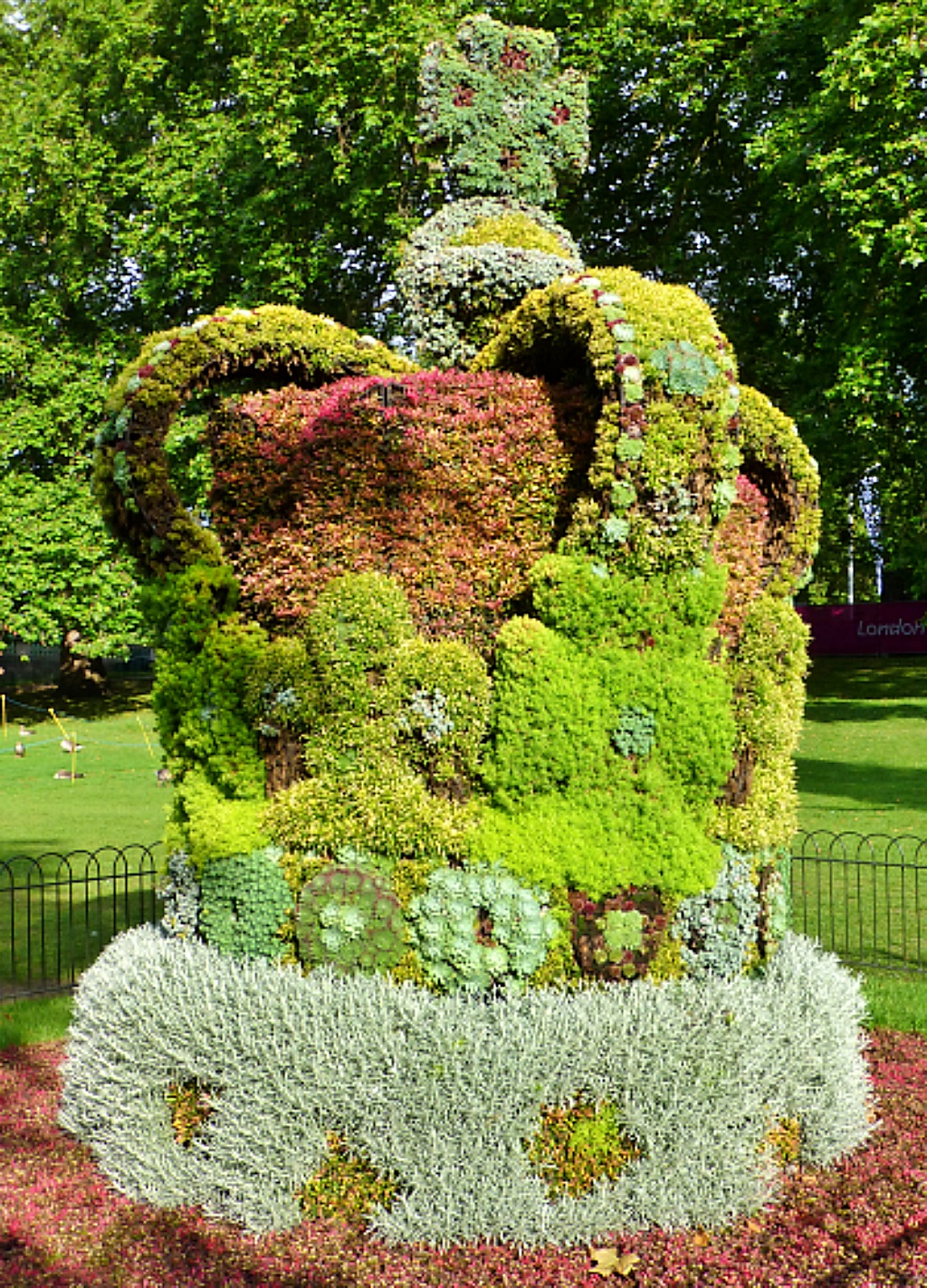 Replica Floral St Edward's Crown
© essentially-england.com
3rd December 2022: St. Edward's Crown Removed from Tower of London
St. Edward's Crown has been removed from the Crown Jewels collection to be prepared for the Coronation on the 6th May 2023. This crown is traditionally used to crown The King.

To find out about events and activities taking place near you, or to add your own organised events, HM Government have now released a map of Coronation events.
Please bookmark this page to stay up to date on the news and events taking place as we celebrate The Coronation of King Charles III.

Return from our Build-up to the Coronation of King Charles III page to the Essentially England homepage.