Glamping in East Sussex


You're planning a holiday break to explore 1066 country and wonder where to stay. How about glamping in East Sussex?
Before I'd ever heard the word "glamping" we spent a stunning week in September staying in The Prince Regent showman's carriage on the 200-acre Quarry Farm. It's in the heart of glorious, peaceful East Sussex countryside and has fine views across orchards towards one of England's most photographed castles, Bodiam Castle. There is good walking from the farm, and it is an easy stroll to the village of Bodiam and the local pub, castle, and Kent and East Sussex heritage railway.
From our base in Bodiam we travelled to Battle, Hastings, Pevensey, Rye, Sissinghurst gardens, and Scotney Castle in East Sussex and out east into Kent to visit Deal, Walmer, and Dover Castles. And in the evenings, we got to take in the magnificent view towards Bodiam Castle and watch day turn into night. Fantastic!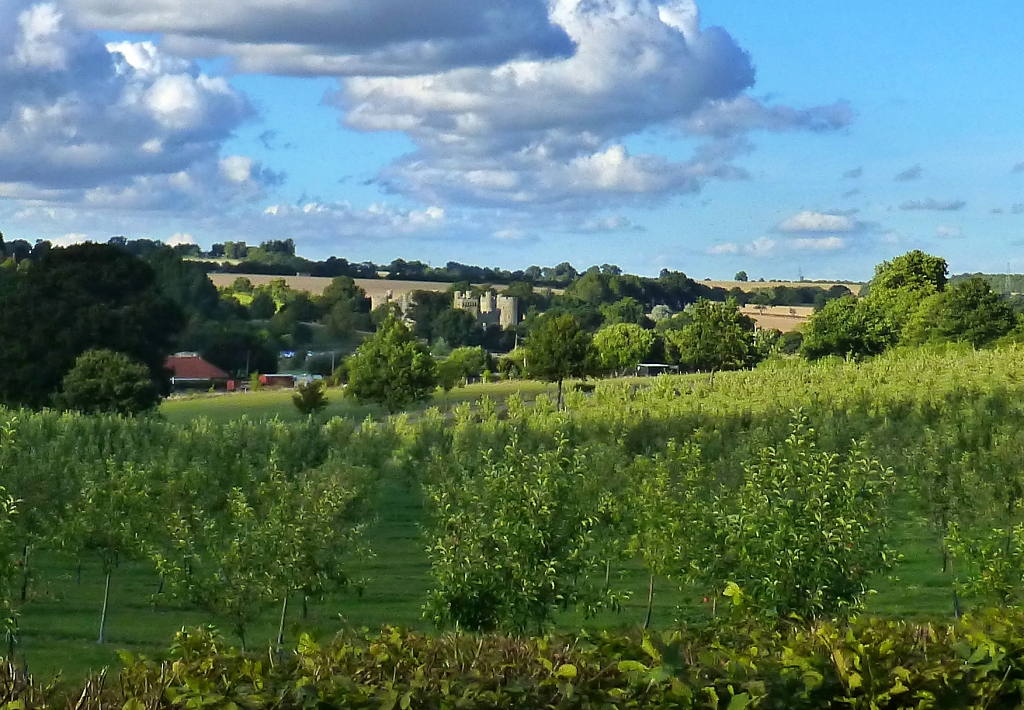 Beautiful View from The Prince Regent to Bodiam Castle © essentially-england.com

Glamping in East Sussex – The Prince Regent

The Prince Regent is a beautifully restored fairground showman's carriage from 1894 which toured Southwest England. It consists of two wonderful rooms, each having period decorations. The cosy sitting room is furnished in wood with lots of engraved glass and mirrors, and wall paintings. It has a Victorian style tiled fireplace and log burner effect fire to ward off the chill. The bedroom continues the wall painting theme and has a raised double bed, storage, and a small ceramic sink.
It makes for a lovely, quirky romantic stay!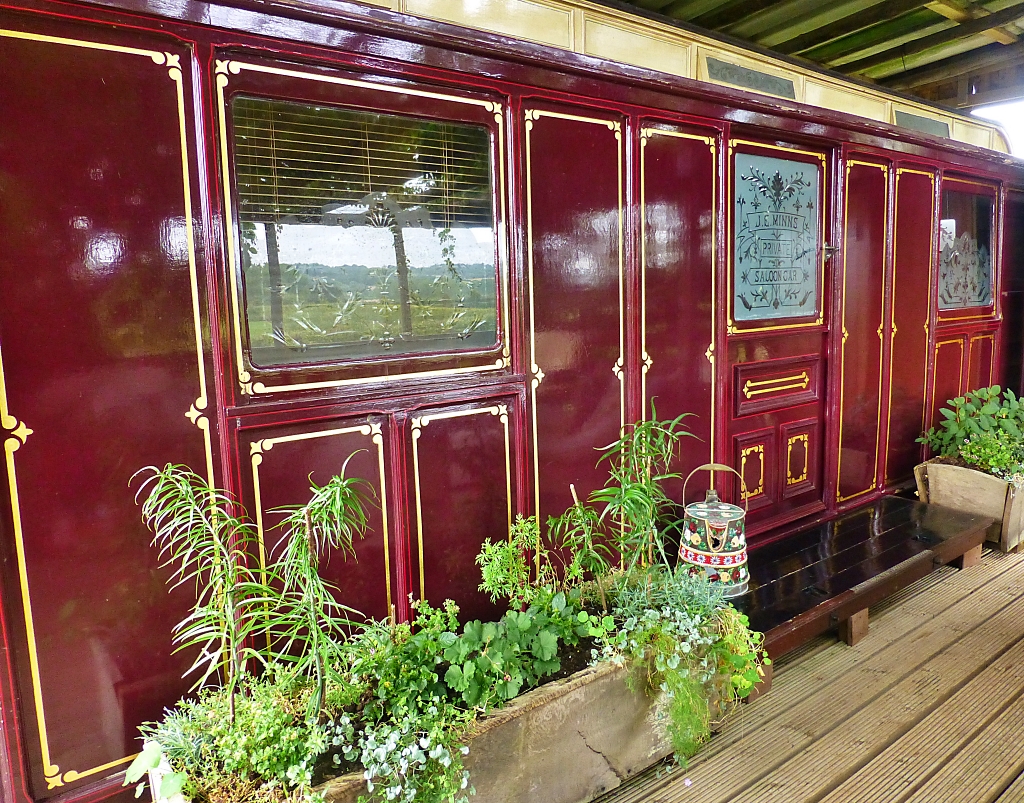 The Prince Regent Showman's Carriage was Luxury Glamping in East Sussex © essentially-england.com
A raised deck extends the living space into the area in front of the carriage. Comfy chairs and a large coffee table make this a wonderful area to sit and chill. The deck is covered and - during our September holiday - dripped hops! You can easily while away an hour or two taking in the peaceful views whilst listening to nothing but birdsong. Provided it is warm enough, this is probably where you're going to spend most of your relaxing time, even if it is raining!
From the deck there is access to a small separate kitchen and dining area and a bathroom with shower.
However, The Prince Regent is not the only option on Quarry Farm. It may be the oldest, and possibly, most characterful, but there are four other equally quirky carriages, vans, or a wooden lodge to tempt you to this delightful site.
---
---
---
The owners have put much thought into creating the site. And if the peace and quiet of this wonderful retreat is not enough for you, just 5 minutes' walk away on the farm is The Hub, where you can pamper yourself with holistic and beauty treatments or relax on the water and drift around trying different water sports. Apparently, you can paddleboard to the village pub!
There is also good Wi-Fi access, a farm shop, and café if you're in need of a delicious coffee and tasty cake. And, just in case you've over-indulged, you can even join a high intensity fitness class.
We had a great time discovering East Sussex and Kent, and The Prince Regent made a superbly peaceful haven to retire to at the end of each day. We spent so much of the evening sitting on the deck, reading our books and soaking up the beautiful scenery. And when darkness fell, we just switched on the convenient out-door light on and carried on reading until it became too chilly.
Don't forget that just down the road in the village is the stunning Bodiam Castle. It may not be one of the most historic English castles, but it is certainly high in the ranks of the most picturesque. If you get a nice bright and still day you'll get some cracking photos with lovely reflections from the moat!
The Main Gatehouse of Bodiam Castle
© essentially-england.com
Reflections in the Moat of Bodiam Castle in East Sussex
© essentially-england.com
If you're now hankering for a glamping holiday, then why not try reading our Glamping in England, Glamping on a Working Farm, or Medieval Glamping at Warwick Castle pages. Whilst researching and writing about glamping holidays, I've found some amazingly strange and wonderful places to stay, so go check them out!

Happy glamping...

For more holiday ideas or suggestions for days out in England return from our glamping in East Sussex page to the England Holidays page.