Holiday Cottages in Norfolk

The Norfolk Broads
The Norfolk Broads are a not just a gigantic nature reserve and the playground for people who love birds and boats. They're just as wonderful if you just want to chill out by the water and relax with a drink, if you'd like to explore small village with inviting looking pubs and delicious menus or even if you're a keen photographer.
We took the tandem around the small lanes that wind between the Broads on one of our recent visits. You don't get to see much water while you're riding, but it's very peaceful and there's no need to hunt for parking when you get to a boardwalk leading into the broads to explore the watery side of Norfolk.

When it comes to making a temporary home in the Broads, your options are wide open. There are holiday cottages in Norfolk to fit any style of holiday - whether you love to mess around in boats or not. So here's a little selection to get you in the mood for a holiday on the Norfolk Broads.

Alternatively, click here to search for holiday cottages in all of Norfolk.

Moonlight Cottage
Coltishall, Sleeps 4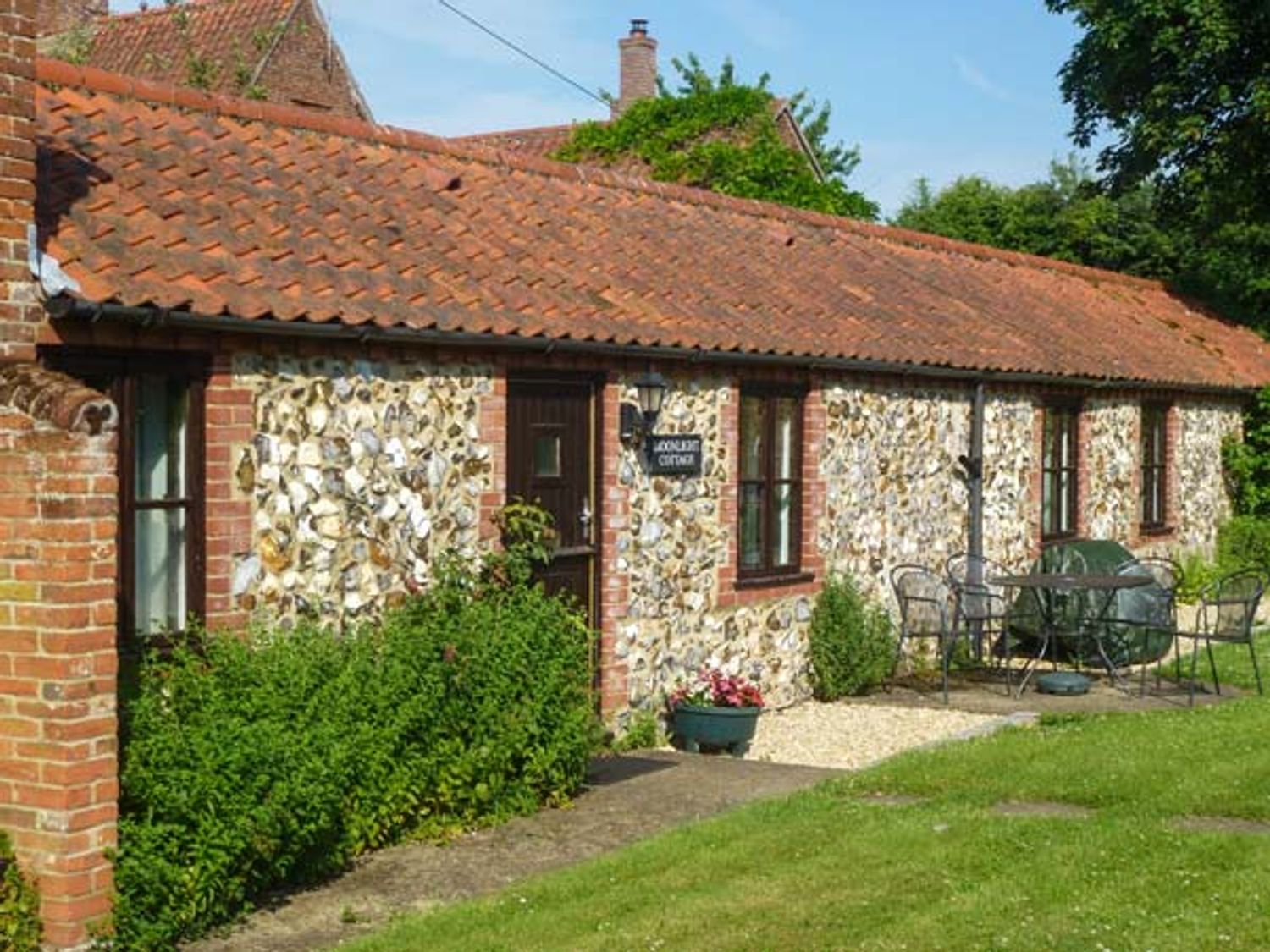 This delightful semi-detached red brick and flint cottage is situated down a narrow lane, surrounded by countryside, just one mile from the Norfolk village of Coltishall. Equipped with everything you will need, it's the perfect base for those wishing to escape to the country for a family holiday or for a romantic break.
The large shared garden with patio is an ideal place to enjoy Norfolk's sunshine, and Coltishall village offers several good pubs serving food, a village shop, a butcher's and petrol station. It's a lovely place to relax whilst watching boats pass on the River Bure. The Bure Valley Railway is just a five minute walk from the cottage and the cycle and footpath running along the track provides fantastic scenery for a pleasant walk or bike ride.
---
More holiday cottages in Norfolk for you to explore...

The Norfolk Broads - one of Europe's grandest nature reserves - attracts visitors from all walks of life: scientists, sailors, ornithologists, walkers, canoeists, fishermen, nature lovers and people who just want to have fun. It's a wonderful place for a holiday, because you never know who you might bump into....
Want to explore other parts of Norfolk? Check out holiday cottages and attractions in:
South Norfolk
The North Norfolk Coast
For ideas of what to do and see on your holidays, please return from holiday cottages in Norfolk to this page.