Downton Abbey Film Locations


A Road Trip in Southern England



We have designed a road trip to visit some of the great Downton Abbey film locations in southern England. Yes, that's right, southern England!
Since Downton Abbey first appeared on British TV in 2010 it has become one of the most popular TV dramas around the world. The story of the Crawley family and their servants living in Downton Abbey, just outside the village of Downton, is based somewhere between Thirsk and Ripon in Yorkshire. However, much of the filming was done outside of Yorkshire and our Downton Abbey film location road trip takes in the best of the series and films through the counties of Hampshire, Wiltshire, Berkshire, and Oxfordshire.
Some of the Cast of Downton Abbey and Link to Downton Abbey The New Era on Amazon
Our road trip is a circular route about 185 miles long. Google Maps estimates it will take you 4 hours and 45 minutes to complete the route, so - technically - you could do it in a day. But if you want to stop and look around the Downton Abbey film locations, then it is going to take a good deal longer. On top of that, the route doesn't just include film locations, but also passes historical sites and other points of interest. Therefore, we'd recommend that you split the road trip into 3 or 4 days so that you can relax and take in the atmosphere.
Map of our road trip around Downton Abbey Film Locations

As this is a circular(ish) road trip, you'll be able to jump on the route anywhere and could go in either direction.
I'm going to start at Downton Abbey itself and go in an anti-clockwise direction. Here is a list of Downton Abbey film locations and other points of interest in the order I visit them on my route.
Downton Abbey, The Home of the Crawley Family © essentially-england.com
1) Start at Downton Abbey – actually Highclere Castle in Hampshire
2) Basildon Park in Berkshire – used for filming interior scenes of Grantham House
2a) Option Didcot Railway Centre
2b) Option Oxford
3) Bampton in Oxfordshire – used as the village of Downton
4) Cogges Manor Farm in Oxfordshire – used as Yew Tree Farm
5) The Swan Inn at Swinbrook – where Tom Branson and Lady Sybil stayed after running away
6) Shilton – The Old Forge and ford in Shilton were used for scenes when Mr Bates worked at the Red Lion pub
6a) Option Lechlade-upon-Thames
6b) Option Steam Museum in Swindon
7) Avebury stone circle
8) Lacock – used for animal market and royal visit
9) Stonehenge stone circle
As you can see, there is plenty to do on our Downton Abbey film locations road trip, and there is no way to discover these sites in one day. And as a bonus you get to see two great icons in English history, Stonehenge, and Avebury plus other options if interested. So, let's go…
Downton Abbey Film Locations Road Trip
We had to start the road trip at Downton Abbey, the home of the Crawley family. In real life this beautiful house is Highclere Castle and home to Lord and Lady Carnarvon. The house was highly modified in 1842 by Sir Charles Barry who also designed the Houses of Parliament in London. There are between 250 to 300 rooms in the castle, and lucky for us it is open for visitors!
Lord Grantham and Lady Mary
and Link to Downton Abbey The New Era on Amazon
Naturally, the tour of the house doesn't visit all rooms, but you do get to see a few state rooms that have appeared in Downton Abbey. Also, down in the cellars, there is the Egyptian Exhibition which celebrates the discovery of Tutankhamun's tomb by the 5th Earl of Carnarvon and Howard Carter.
The house stands in a grand eighteenth century Capability Brown designed garden, which is part of a 5000-acre estate. So, there is plenty of space if you need to stretch your legs after spending too much time in the car!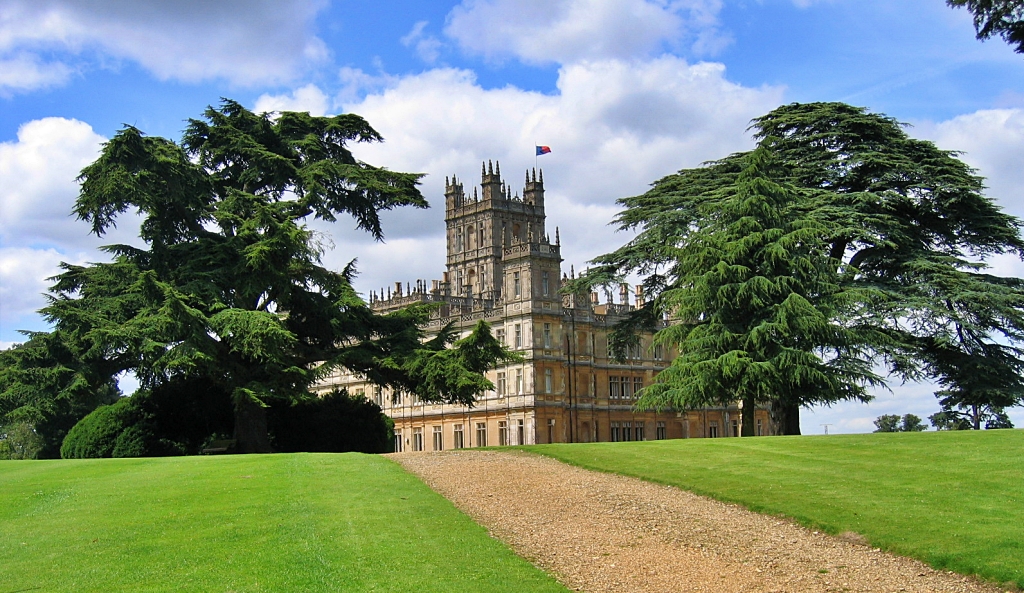 Our First Downton Abbey Film Location - Highclere Castle © essentially-england.com
Basildon Park is about 25 miles away and there are several ways to get there. If you're using Satnav, then the post code is RG8 9NR. Our map shows the route using the A34, M4 motorway to junction 12, and A329 to Pangbourne where there are signs directing you to the entrance.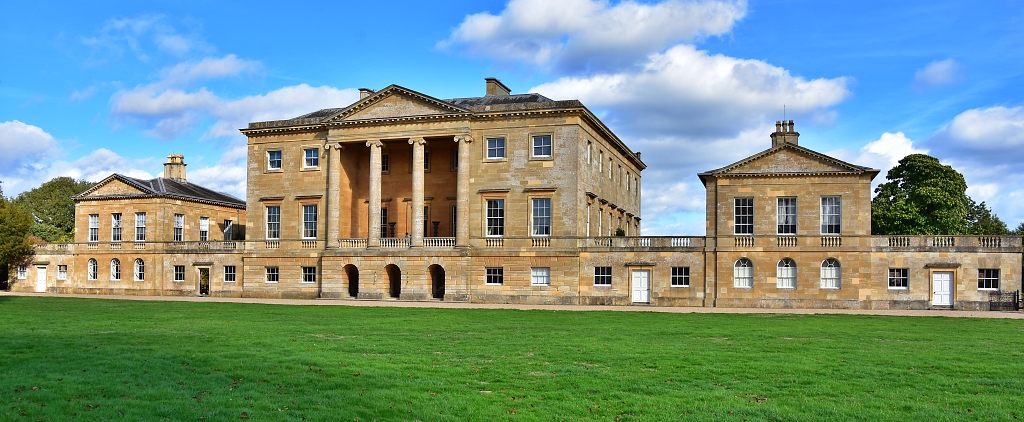 The rooms of Basildon Park House in Berkshire were used for The Crawley family's London home
© essentially-england.com
The Basildon Park estate has a riches-to-rags-to-riches sort of history. The Sykes family bought the estate in 1771 after they'd made their money from the East India Company. They demolished the old house and built the fashionable Palladian mansion we see today.
In 1838 Liberal MP James Morrison bought Basildon Park. His family's wealth stemmed from their haberdashery business, and it made James Morrison one of the richest men in England. He decorated the house with grand artwork, including work from painters such as Turner and Constable.
Like many grand houses in the countryside, Basildon Park became a convalescent home for soldiers of the Berkshire regiments in the First World War. During the Second World War, the estate housed American soldiers training for D-Day, as well as German and Italian prisoners of war.  As you can imagine, little maintenance was done to the house and estate during the war, leaving both a little the worse for wear.
Fortunately, Lord and Lady Lliffe purchased Basildon Park in 1952, and set about restoring it. They bought period fittings and antiques from other derelict estates and auctions and added a few home comforts such as modern central heating, kitchen, and bathrooms.
The Dining Room at Basildon House © essentially-england.com
Basildon Park - The Octagon Room © essentially-england.com
At Basildon House the Entrance Hall, Staircase Hall, Library, Dining Room, Octagon Room, and Green Drawing Room were all used for filming scenes around the Crawley family's house, Grantham House, in London. Visitors to Basildon Park can walk through all these rooms and talk to the room guides, who explain how much work goes into finding and preparing the rooms for filming. It's all very fascinating!
As Grantham House, the Dining Room was used as the ballroom for the coming-out ball, where the Prince of Wales asks Rose for the first dance. The Octagon Room's eight-sided shape and profusion of windows and mirrors caused all sorts of problems for the film crew, and some had to be hidden to reduce reflections. The room was used as the drawing room in which Rose and Atticus's engagement party was held.
Picnic scenes were also filmed within the grounds, so it is worth going for a stroll around one of the 400-acre estate sign-posted walks.
Although not included in our road trip, the outside shots of Grantham House were filmed outside Bridgewater House in Cleveland Row, London.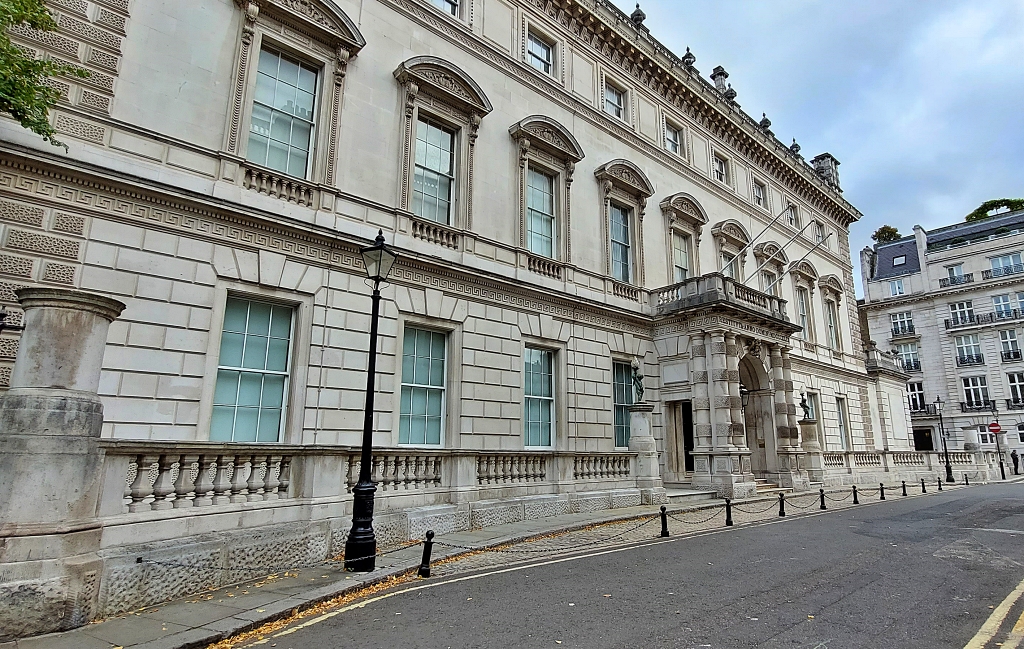 Brdigewater House on Clevedon Row in London Was Used for the Scenes in Front of Grantham House
© essentially-england.com
Our next Downton Abbey film location is about 35 miles away and the route takes us into the Cotswolds Area of Outstanding Natural Beauty where many of the older homes and buildings are made from the local gold-coloured stone. The Oxfordshire Cotswold market town of Bampton was used as the film location for the scenes in and around Downton village. Here you can wander around many of the famous film locations. If you want to use Satnav, then use the postcode OX18 2JH, which should take you to the market square, where there is a small car parking area.
On the way to Bampton, there is a possible short diversion off our road trip route to the Didcot Railway Centre. This is a wonderful museum that has a great GWR collection, and they usually have trains running up and down their two short lines. Throughout the year they do hold special events, and we were lucky enough to visit when the Flying Scotsman was making an appearance!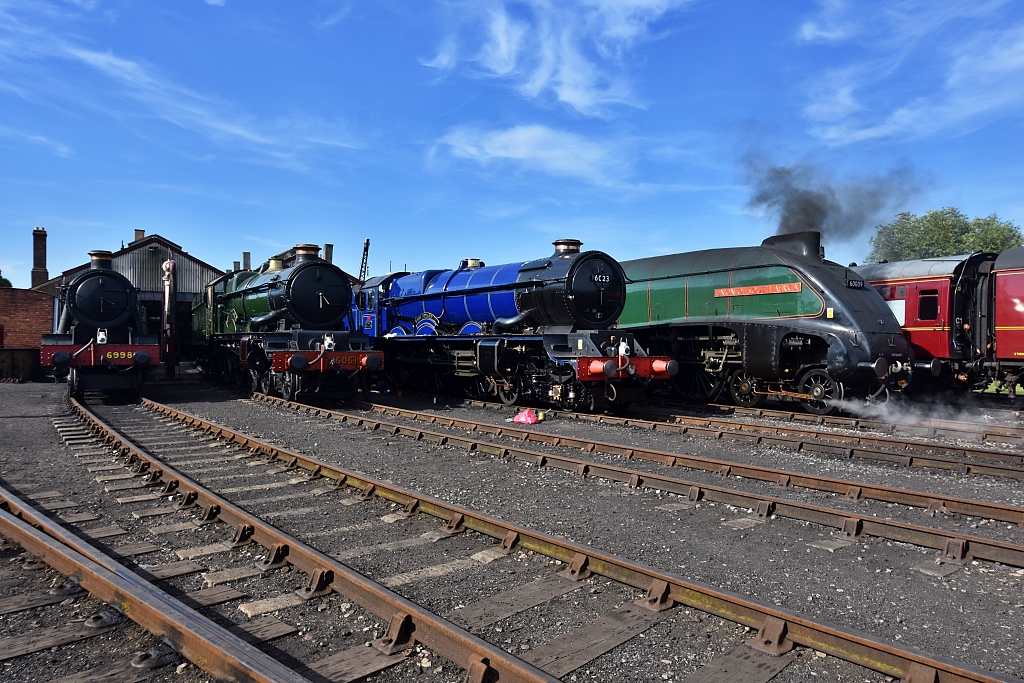 Steam Train Display at Didcot Railway Centre
© essentially-england.com
GWR Railcar at Didcot Railway Centre
© essentially-england.com
Another short - or not so short - diversion off the route would be a visit to the university city of Oxford.  It's full of grand buildings, gardens, riverside walks, and history and is well worth stopping to explore.  A word of warning, though, Oxford is not very car friendly, so it's best to use the park and ride service!
The Clarendon Building in Oxford © essentially-england.com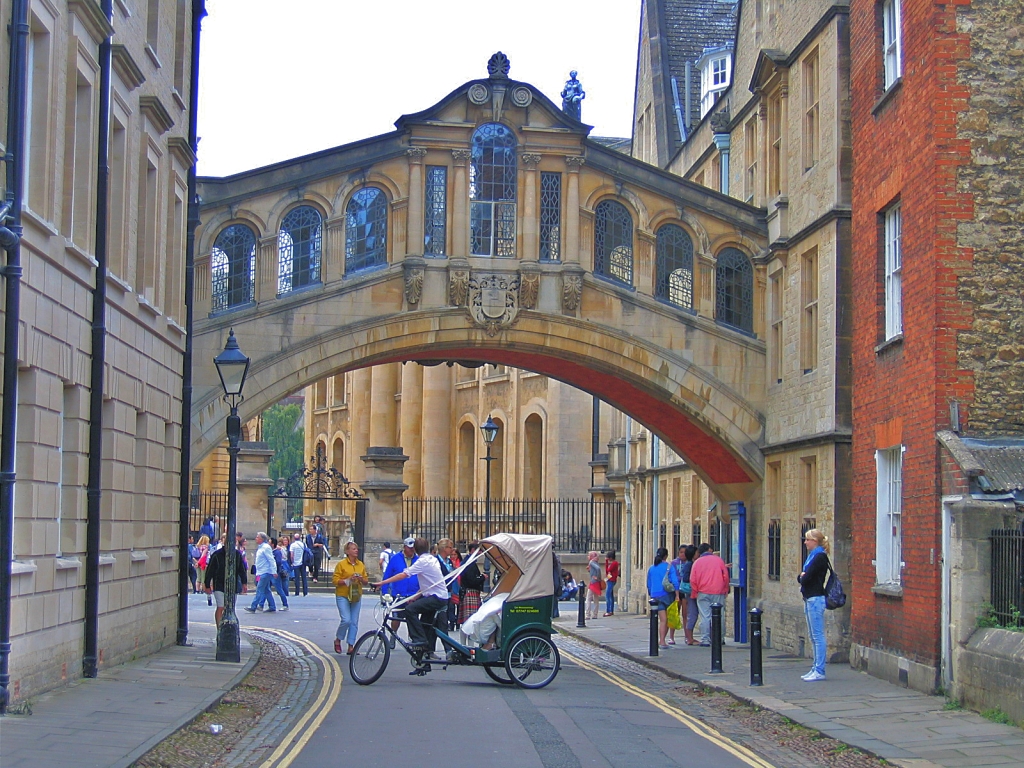 The Bridge of Sighs in Oxford © essentially-england.com
In Bampton, the Downton Abbey film locations are all centred around St. Mary's Church, but the locals have come up with a short walk called the "Downton Mile" which takes you around all the locations and other parts of this lovely Cotswold town. You can read about our "Downton Mile" walk here and see more photos and a map.
Downton Cottage Hospital © essentially-england.com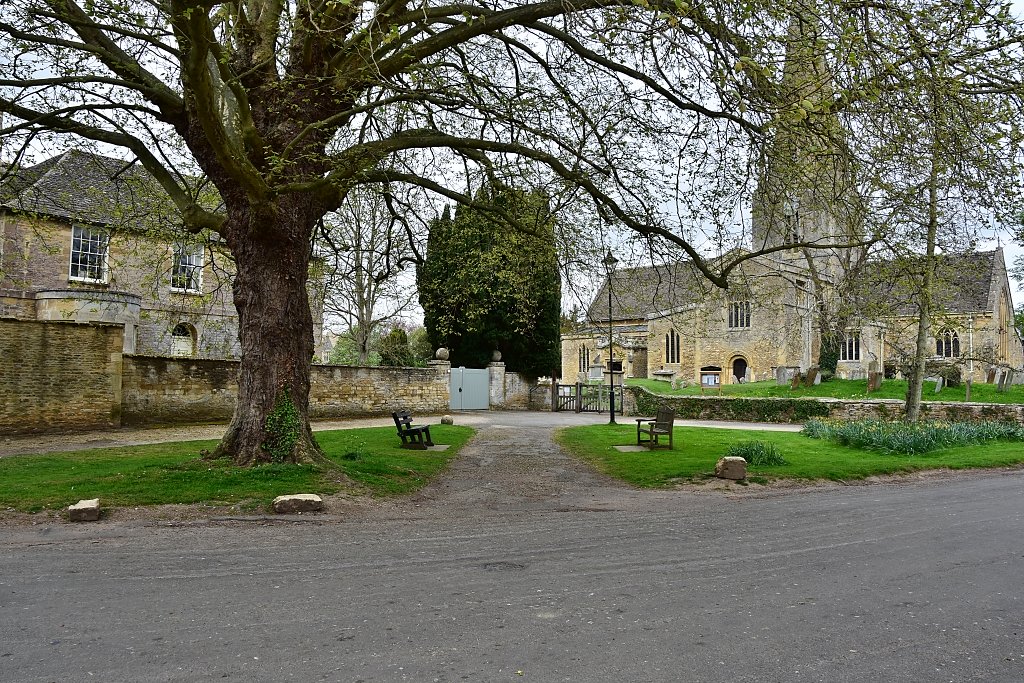 Downton Village Green © essentially-england.com
The locations include, Downton Cottage Hospital, Downton Church, Downton village green, Mrs Crawley's house, Downton Post Office, The Dog and Duck, The Grantham Arms, and Lamout's Poultry Merchant. Honestly, after you've walked around Bampton, you'll want to revisit the old Downton Abbey series' to spot the filming locations and see how they were modified!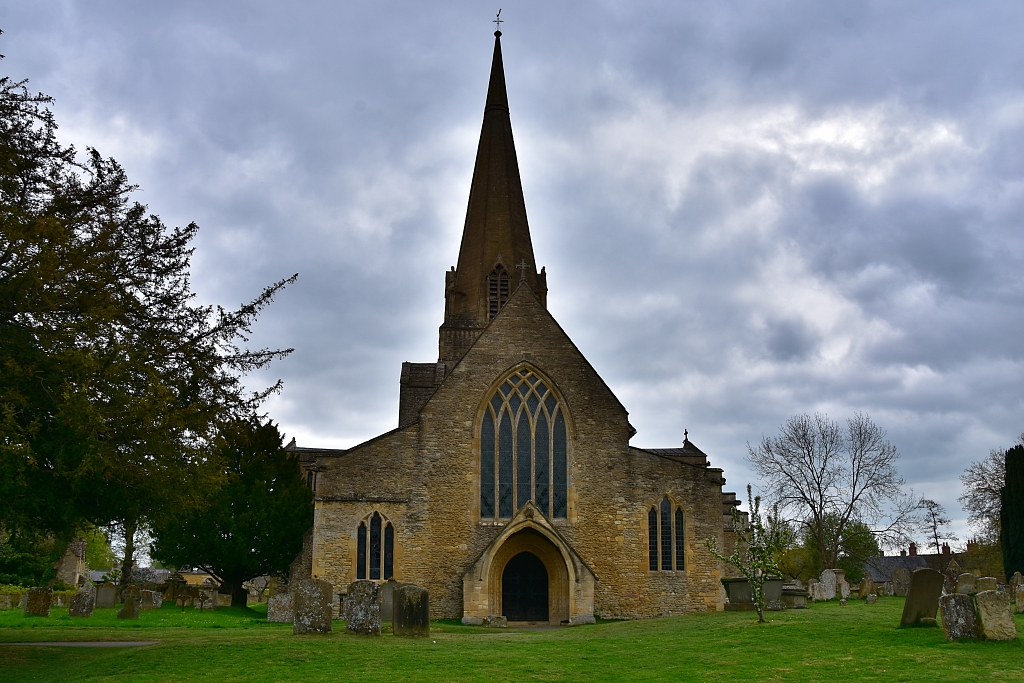 St Mary's Church was used as Downton Village Church
© essentially-england.com
Inside St Mary's Church, Bampton
© essentially-england.com
It's just a quick 7-mile drive to the next Downton Abbey film location, Cogges Manor Farm Museum, near Witney (Satnav OX28 3LA). There is over 1000 years of history to explore at Cogges Manor Farm, so it was an ideal location for Yew Tree Farm which was one of the farms on the Downton Abbey estate. The farm tenants were the Drewe family, and it is they who agreed to secretly raise Lady Edith's daughter. In the last series, the Drewe family leave Yew Tree Farm and Mr Mason takes over the tenancy.
These great YouTube videos show aerial views over Cogges Manor Farm, including the stables area used for filming and how one room was transformed into the kitchen of Yew Tree Farm, where Daisy and Mr Mason meet and drink tea.

Why not stay in a Down Abbey Film Location?
Yes, that's right. If you're following our Downton Abbey film locations road trip, why not stay at the Swan Inn at Swinbrook in Oxfordshire (Satnav OX18 4DY). This was where Lady Sybil and Tom Branson stayed when they eloped to Gretna Green to get married. They were tracked down here by Lady Mary and Lady Edith, who managed to talk them into coming back to Downton.
The Swan Inn, situated in a lovely, relaxing location next to the River Windrush, would also make an excellent lunch stop!
And, if you're lucky, you may even get the chance to sit down and watch some great village cricket as there is a pitch just up the road.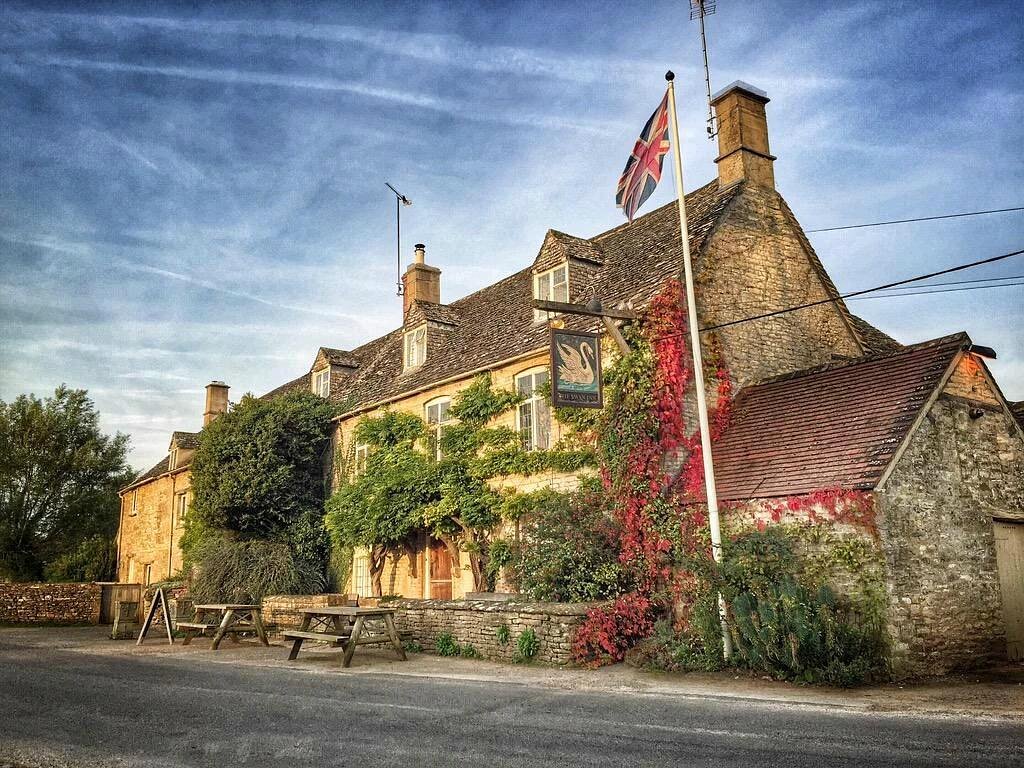 Another short detour off of our road trip route is the beautiful town of Burford. This is a lovely "Cotswoldy" sort of place and spreads out up the hillside from the River Windrush. There are interesting independent shops along the busy high street and little lanes to wander and explore the lovely cottages.
Burford High Street © Pauws99 | depositphotos.com
The next location on our Downton road trip is the pretty little village of Shilton, just 3 miles away from Swinbrook. Use the post code OX18 4AD in your Satnav and park safely somewhere near the village green and ford. Shilton is a really beautiful location and the building we are looking for is The Old Forge which is right next to the small stone bridge and ford. The building originates from the seventeenth century!
In the Downton Abbey series this was the Red Lion public house in Kirkbymoorside where Mr Bates worked as a bartender.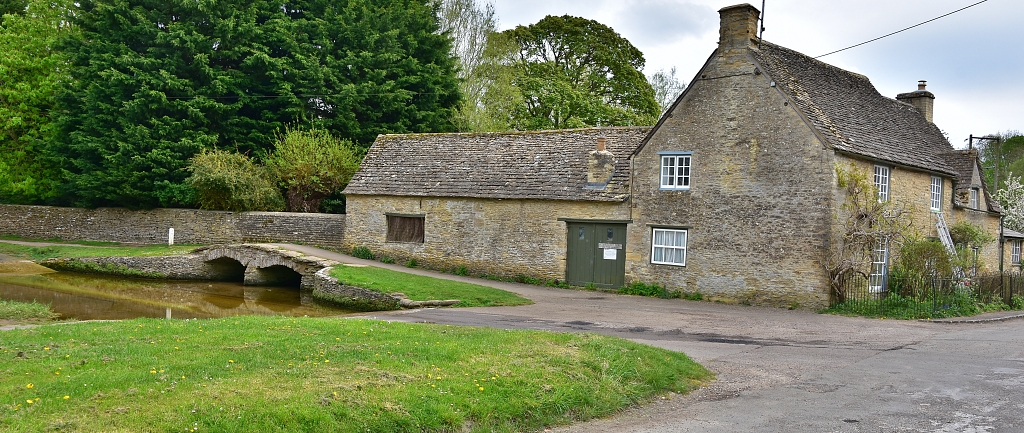 The Red Lion Pub Where Mr Bates Went to Work © essentially-england.com
Leaving picturesque Shilton we head through the flatter part of the Cotswolds to the market town of Lechlade-on-Thames. Now I may be a bit biased about Lechlade as this was our home town for almost 16 years, but it is well worth stopping here to have a look around the shops and to stretch your legs with a nice walk along the River Thames. There are a couple of large antique dealers, a small supermarket, many pubs, and I can't forget the Christmas Shop!
Lechlade is the furthest navigable point on the River Thames, and a there are a couple of gentle strolls along the river bank. In one direction you can get to the Round House, and the other direction takes you to St John Lock.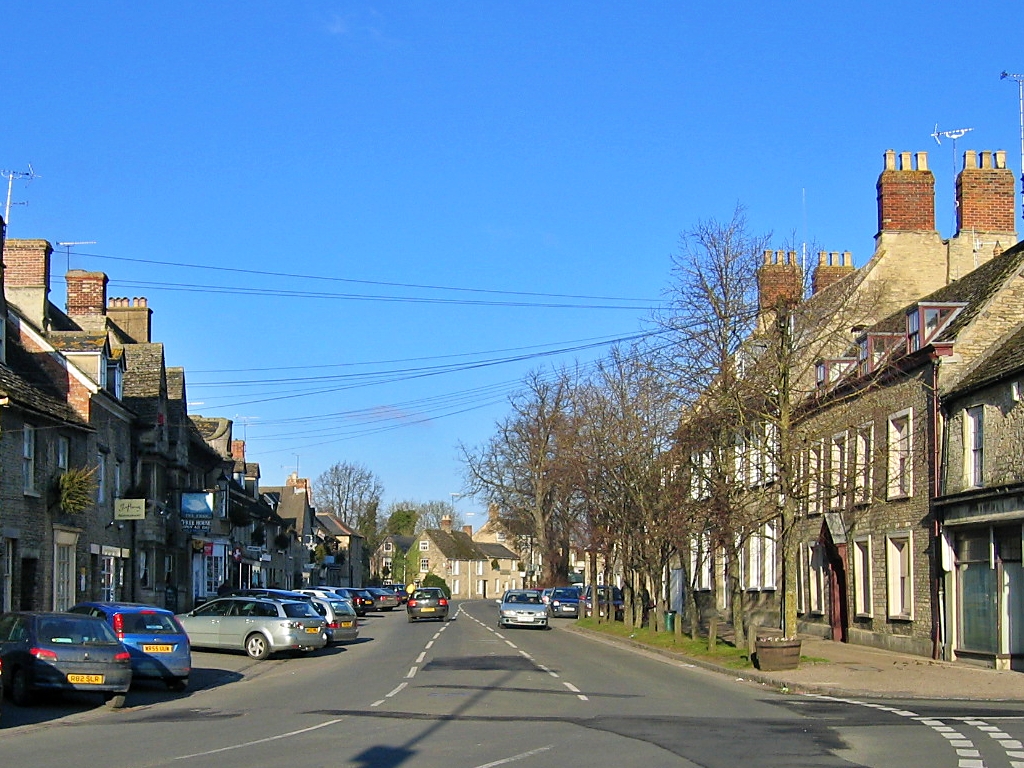 Lechlade High Street
© essentially-england.com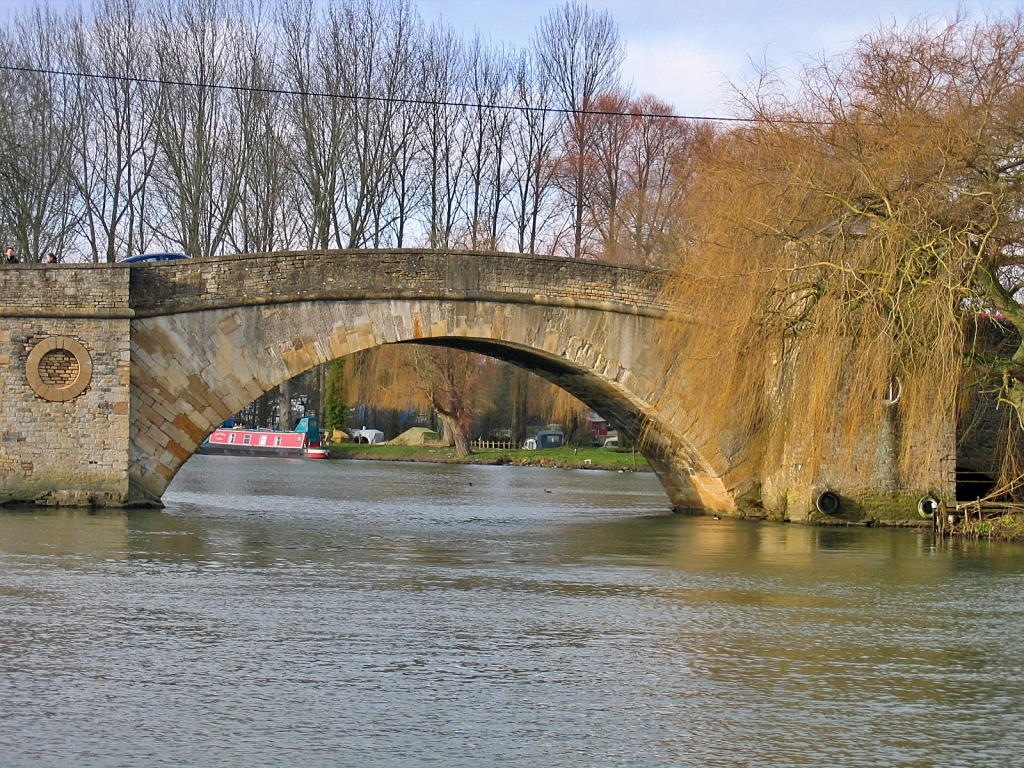 Ha'Penny Bridge over the River Thames in Lechlade
© essentially-england.com
The road tour route leaves Lechlade, crosses the River Thames using Ha'Penny Bridge and passes into Wiltshire. We're heading in the direction of Swindon, where - if you enjoy trains - you can find a Steam Museum, which is in part of the old Great Western Railway Works.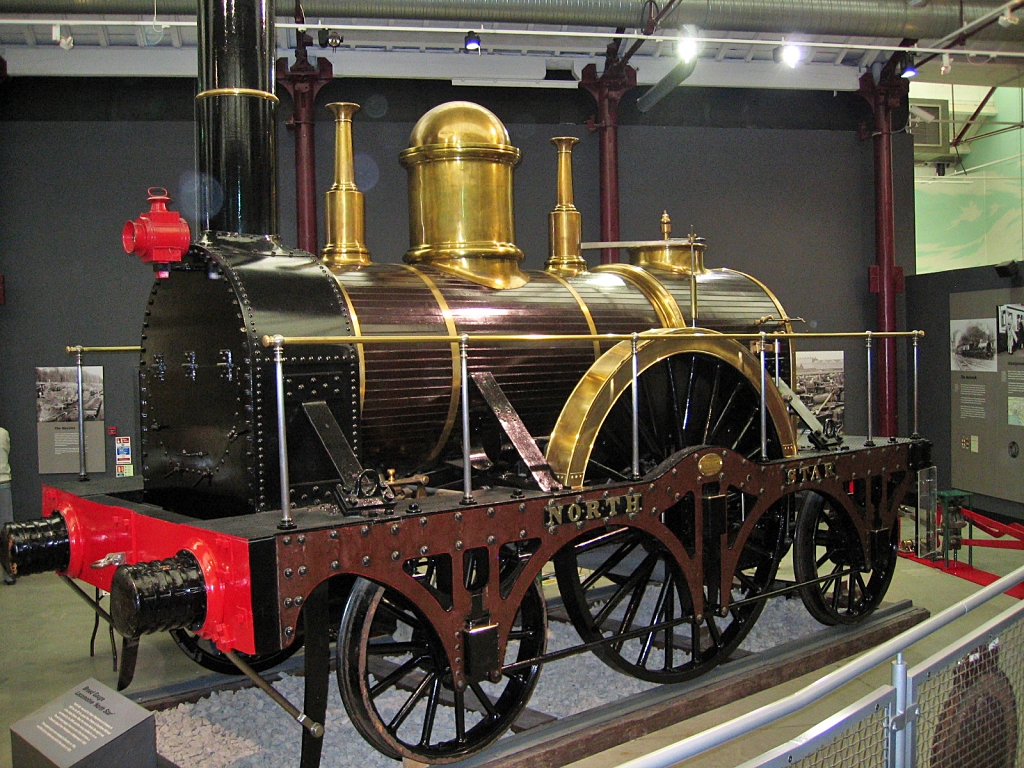 Display in The Steam Museum, Swindon
© essentially-england.com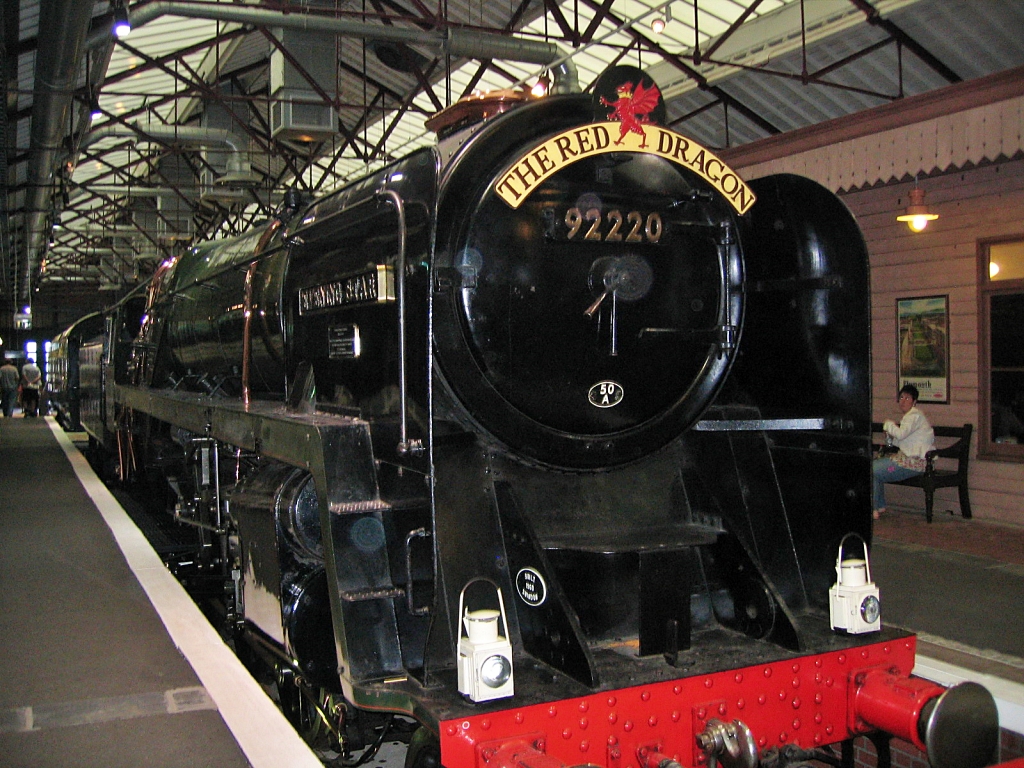 Steam Museum in Swindon
© essentially-england.com
Otherwise, by-pass Swindon and climb up on to the downs to Avebury, where we believe the best stone circle in England can be found (use post code SN8 1QT in your Satnav). The stones may not be as big as Stonehenge, but you have several stone circles, large ditches, a standing stone avenue, West Kennet Long Barrow burial chamber, and Silbury Hill to explore. And, the nice thing about Avebury is that you can get right up next to the stones and can enter the burial chamber, although you can only view Silbury Hill. Another plus is that it is also free unless you visit the house and museum!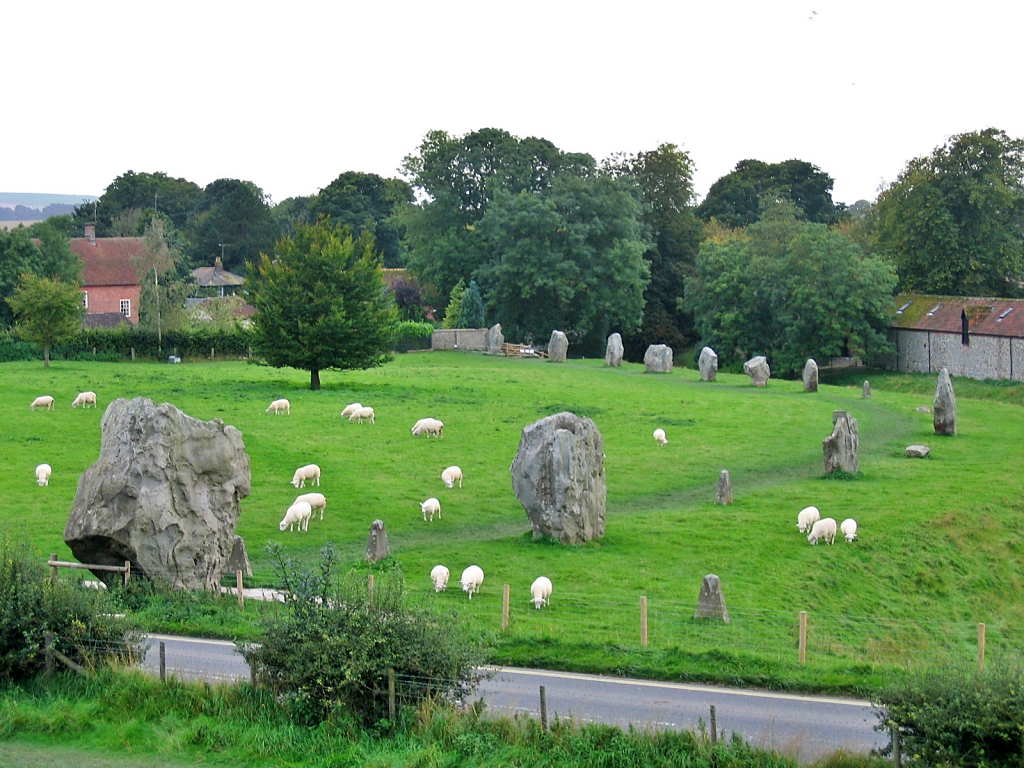 Avebury Stone Circle
© essentially-england.com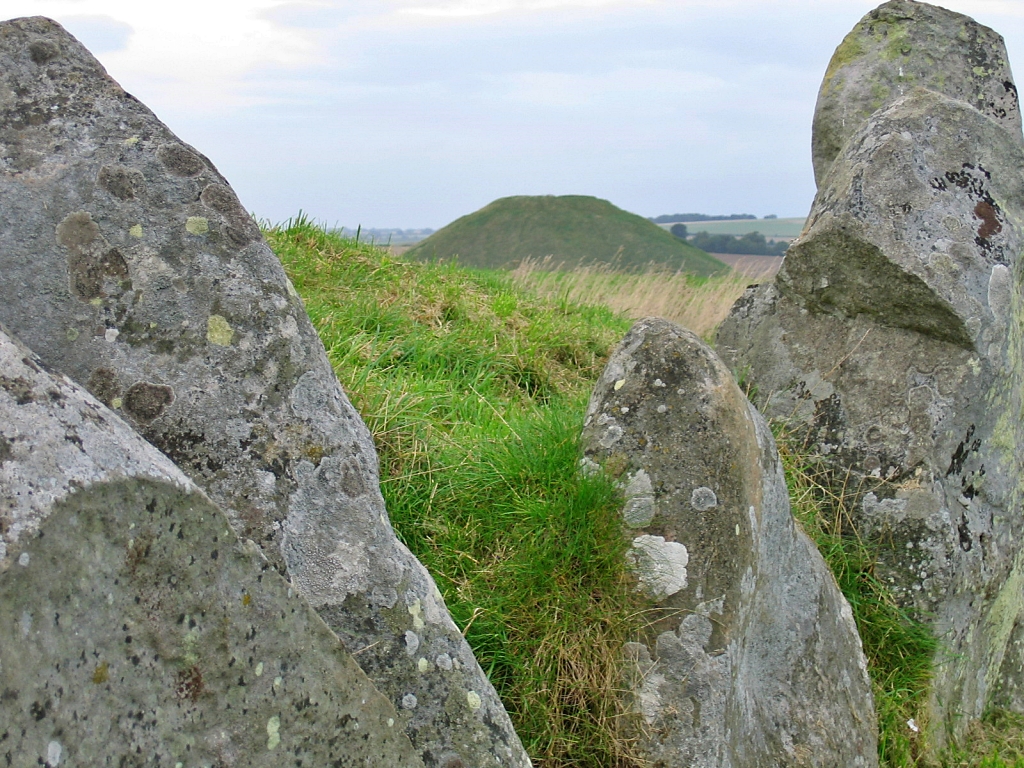 Entrance Stones of West Kennet Long Barrow & Silbury Hill
© essentially-england.com
From Avebury, it's about 15 miles to Lacock, the last of the Downton Abbey film locations on this road trip (use post code SN15 2RQ in your Satnav). Lacock will not disappoint, as it's one of the villages owned by the National Trust that has not visibly moved with the times. You won't find modern street lighting, telephone or electric cables to the houses, or any sign of a satellite dish, which is why it is used as a film location in so many period dramas. And the Downton Abbey producers have filmed here twice!
Church Street in Lacock © essentially-england.com
High Street in Lacock © essentially-england.com
Firstly, they used Church Street to represent the Malton Fat Stock Show, and on their second visit to Lacock they used the High Street for the arrival of the King and Queen to Downton. Have a look at the YouTube videos that show how the scenes were made.
If you love stepping back in time, then Lacock will certainly allow that. It's full of period buildings and is, in my opinion, one of the prettiest villages around. Make sure you wander along its streets and don't forget to explore Lacock Abbey, which was used in some of the Harry Potter films!
The last stopping point of our road trip is 25 miles away, and it's the iconic neolithic monument, Stonehenge. Come and discover where the stones came from, and how they were transported and moved into position.  It really is a mysterious place!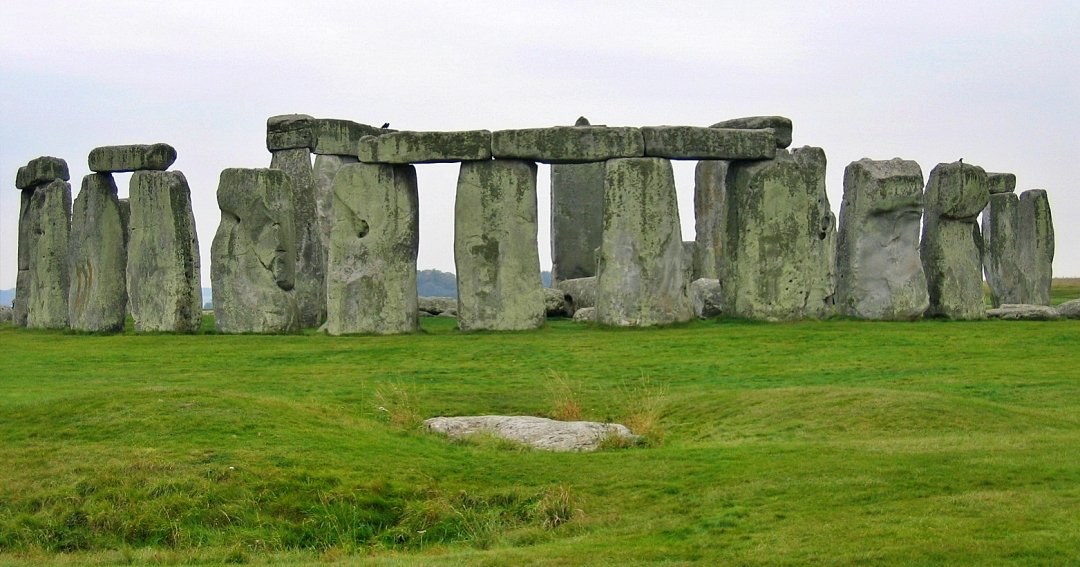 Stonehenge © essentially-england.com
From Stonehenge the circular road trip returns to our start point at Highclere Castle and concludes what we think is a fantastic tour. Obviously, there are lots of Downton Abbey film locations, but there are so many other points of interest too. 
Mrs Patmore at Work in the Kitchen and
Link to Downton Abbey The New Era on Amazon
Where to Stay?

It's pretty much impossible to visit the locations listed in our Downton Abbey film location road trip in one day, so unless you live locally and discover the locations on days out, you will need to find somewhere to stay. There are probably two ways to do this road trip, one to follow the route as described in which case you will stay in a different place each night, or you could look for a central point and find one place and explore the locations as days out.
When on a road trip we tend to use the following platforms to book our accommodation when travelling.
However, if we're staying put for a few nights we tend to rent a holiday cottage and use the following to book.
Whichever way you decide to travel between the film locations, and any of the other sites we mention, we hope this has inspired you to go and explore this beautiful part of England.
Safe travels.
Return from our Downton Abbey film locations road trip page to the England holidays page here.