Orange Marmalade Cake
So you've made your first batch of English Marmalade. And now you're wondering what to do with it, right? You can, of course, serve it with toast and tea for a Traditional English breakfast.
But English marmalade with its typical bitter-sweet taste has many uses that transcend the breakfast table. In this recipe, it's used as filling for a delicious crumble cake that will form a worthwhile addition to a traditional afternoon tea or make a delightful dessert at the end of a meal.
I think this cake is at its best when it is still slightly warm from the oven, especially when you serve it with a cup of Earl Grey tea.
Orange Marmalade cake is a great kitchen standby, as it uses mainly ingredients most of us have in our kitchens anyway. So the next time the phone announces that you'll be having guests for tea, don't rush out to find the nearest baker. Try your hand at whipping up this tasty treat and impress your guests.  You don't need to be a kitchen wizard to make orange marmalade cake. It's very easy to put together and then looks after itself while you relax or set the table for your guests.


Ingredients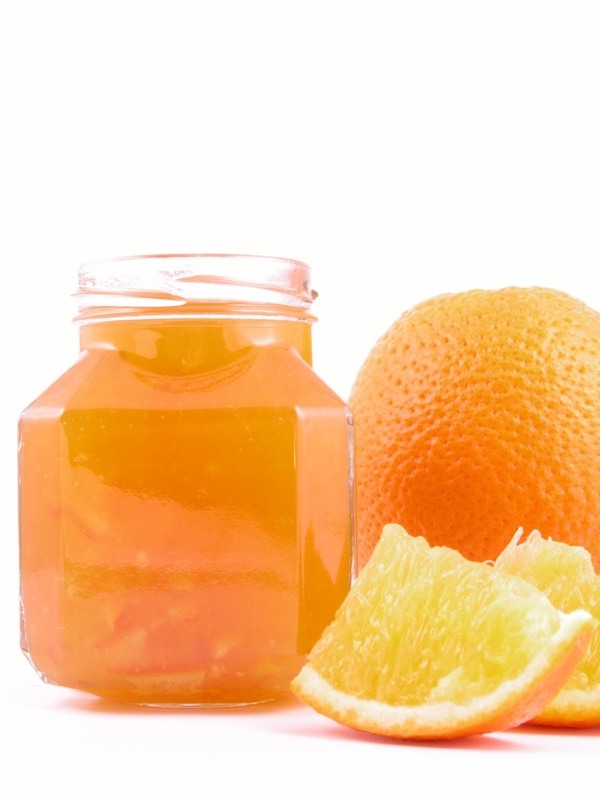 English Marmalade
© matka_Wariatka | fotolia.com
200g (7oz) butter
200g granulated sugar
1 egg
grated zest of 1 orange
500g flour
1tsp baking powder
450g (1lb) English Marmalade
juice of half an orange
55g (2oz) ground almonds
How to Make Orange Marmalade Cake

Pre-heat your oven to 200°C / 400°F / gas 6.
Cream the butter and sugar until white, then add the egg and orange zest.
Add the flour and baking powder and use your fingers to combine into crumbs.
Grease a 25cm / 10in springform tin and press half the crumble mixture into the base.
Spread the marmalade over the crumble base. If your marmalade is firmly set, dilute it with the orange juice.
Add the ground almonds to the remaining crumble mix and cover the top of the cake.
Bake for 40-60 minutes until the top is golden brown.
Cool in the tin until warm before turning out onto a wire rack or presentation plate.
What can partner your Orange Marmalade Cake on the tea table?
Find out more about traditional afternoon tea.