Traditional Seaside Tours From London


Since the railways offered people faster transportation, Londoners have been escaping the city to visit the coast for some good old fresh sea air. Coastal towns grew and prospered, and even developed new attractions to draw the visitors. Towns would try to outdo one another by improving the quality of their beaches, building a promenade walk or pier, or creating fairgrounds, theatres and music halls.
Victorian seaside towns were placed for city dwellers to relax, laugh, and have a jolly time beside the sea. Our modern times haven't changed our desire to be beside the sea, though many of the beaches we now visit are abroad.
Which isn't at all necessary if you're looking for a good time. We believe time planning a day out to the seaside is never wasted, and to give you a head start we've listed five traditional seaside tours from London. Well, it was what the doctor ordered!
Another good reason for a day out by the seaside is one of England's most popular take-away treats, fish and chips. We're firmly of the opinion that fish and chips taste best while sitting on a beach looking out to sea. Your take-away fish and chips won't be wrapped in the previous day's newspaper like in the old days, but that doesn't ruin the experience!
And if you like your seafood, you're bound to find a stall selling fresh fish. I can remember my Dad buying small pots of cockles and winkles on days out or on holiday by the coast. The cockles were usually served with vinegar, and the winkles pulled out of their shells with a wooden toothpick without any dressing. They're an acquired taste!

Our Top Five Traditional Seaside Tours From London


We've selected five different traditional seaside tours from London that will offer you an easy, relaxing day by the coast. However, in true Essentially England style, our chosen locations aren't just pretty beaches with a chip shop off to the side, but offer some history or a chance for sightseeing. We've tried to keep the train journeys as simple as possible, but some train changes may be required.
1. Brighton


The City of Brighton on the East Sussex coast is easy to reach, with trains running regularly from London Victoria Station and the journey time being about one hour. Brighton was made famous as a seaside resort by King George IV back in the eighteenth century, and since then people have flocked there for the sea air. The beach is pebbled and there are great walks along the sea front and out onto the pier. Other attractions include the marina, Royal Pavilion, and lovely regency squares and crescents with fabulous galleries, and great shopping. This is a very lively coastal resort with plenty going on!
Brighton Palace Pier and Beach © Ben-Guerin | unsplash.com
The Royal Pavilion in Brighton © Ana-Simon | unsplash.com
---
2. Hastings

There are two ways to reach Hastings from London: a direct route from London Charing Cross to Hastings or another option to travel from London St Pancras with a change at Ashford International. There is not much difference in time between the two routes, as both take about 90 minutes.
Hastings is also on the East Sussex coast, but is smaller and less brash than Brighton and has a more historical feel to it. Hastings has a pier and a seafront walk. The beach is stony/sandy and home to the UK's largest beach-based fishing fleet - fabulous if you want to pick up sparkling fresh fish to take back home.
Hastings has a old-worldy feel, and we thoroughly enjoyed our visit - and the fish & chips on the beach! Just behind the fishing fleet is a vernacular railway which takes you to the top of the cliffs where you can explore the ruins of Hastings Castle built by William the Conqueror. 
View From Hastings Castle Ruins © essentially-england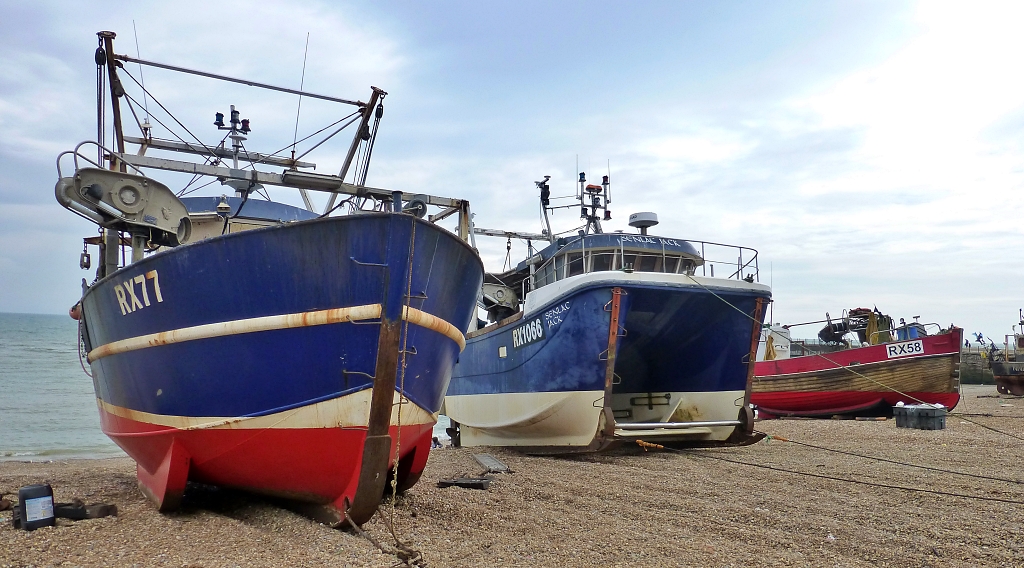 The Fishing Fleet on Hastings Beach © essentially-england.com
---
3. Southend-on-Sea
On a direct train, the travelling time from London Liverpool Street to the City of Southend in Essex is about 75 minutes. In Southend you can expect a sandy/stony beach, an excellent seafront promenade, lots of seaside amusements, and a walk along the longest cast iron pier in the world. At over one mile long, it stretches out into the Thames Estuary to a lifeboat station at the end. A train runs along the pier for those who struggle with the long walk. The pier offers fabulous sea views, as do the cliffs, which can be reached via a funicular railway.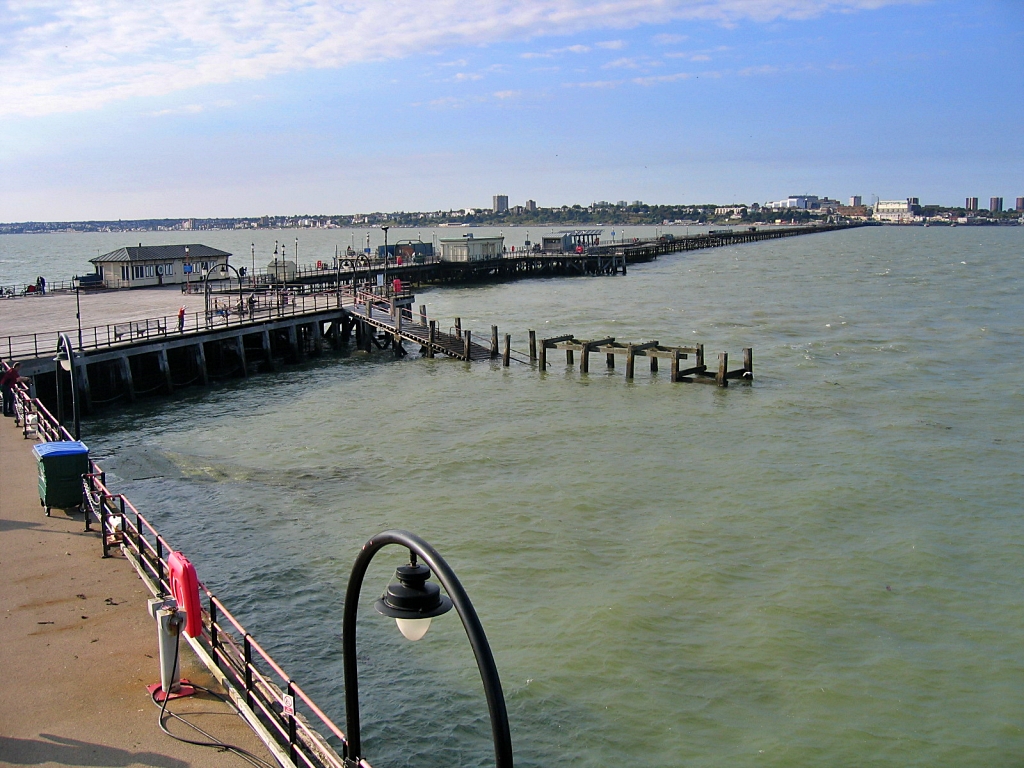 View Back to Southend from the Pier © essentially-england.com
The Promenade at Southend-on-Sea © essentially-england.com
---
4. Cromer and Sheringham

We love exploring the north Norfolk coast and visit several times a year!
The train journey to Cromer on the north Norfolk coast from London Liverpool Street is a little longer at 3 hours and includes a change of train in Norwich. The longer time travelling is rewarded with a quiet, relaxing coastal day out in a town that smaller than Brighton or Southend. Cromer has a pier complete with theatre, a sandy/stony beach, and a sea front walk. It's also famous for its crabs, and you'll find kids, mums, and dads leaning over the pier railings with their lines trying to catch them. Apparently, the best bait for crabs is bacon!
And just another short train trip, or a bus ride, along the coast from Cromer is Sheringham which offers a lovely sandy beach when the tide is out. At high tide, or if you don't feel like swimming, you can walk along the seafront, admire the colourful beach huts and artistic murals, and climb up to the cliffs to get great sea views. Sheringham also has a steam railway, a wonderful National Trust garden at Sheringham Park, and the ruins of Beeston Regis Priory to explore.
Cromer Pier and Beach © aleksander-korobczuk | unsplash.com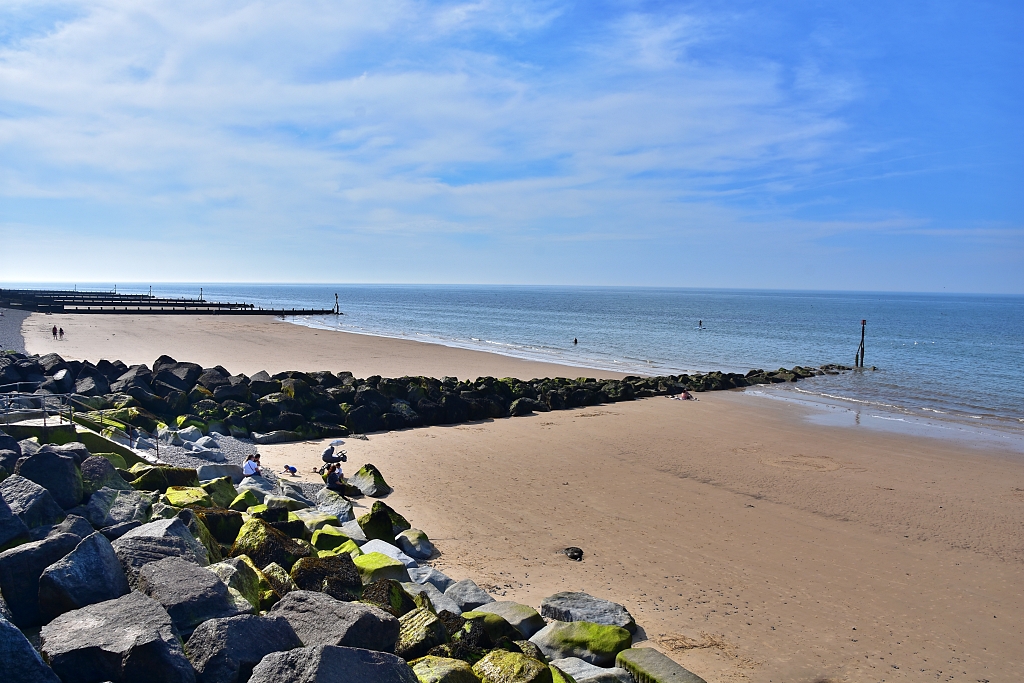 Sheringham Beach © essentially-england.com
---
5. Rye
Rye is a beautiful medieval market town near the Kent and East Sussex border and - strictly speaking - no longer a coastal town. Once a busy port at the confluence of three rivers, a build-up of shingle and silt combined to cut Rye off from the sea. It now lies about 2 miles from the sea - yet has been voted one of England's top seaside towns as recently as 2021!
If you love to explore narrow, twisting cobbled streets with half-timbered houses, castles and towers, and a nature reserve, then Rye may be the destination for you. We loved this place and were amazed by all the lovely historical architecture. The walk from Rye to the sea follows the River Rother and the nature reserve and passes through Rye Harbour. 
A day out to Rye will suit visitors who like walking and enjoy a more peaceful environment. I would estimate the walk from the station, around the town, down to the sea and back via Camber Castle to be about 8 miles.
Trains to Rye leave from London St Pancras and take about 80 minutes, including a change at Ashford International Station.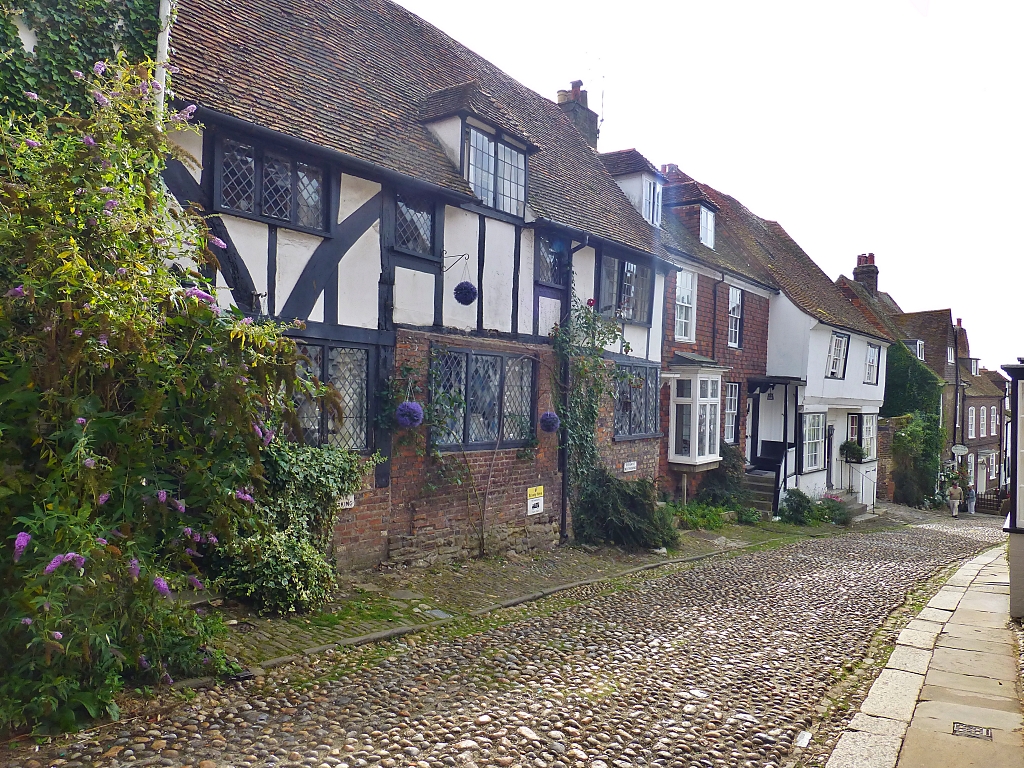 Mermaid Street in Rye © essentially-england.com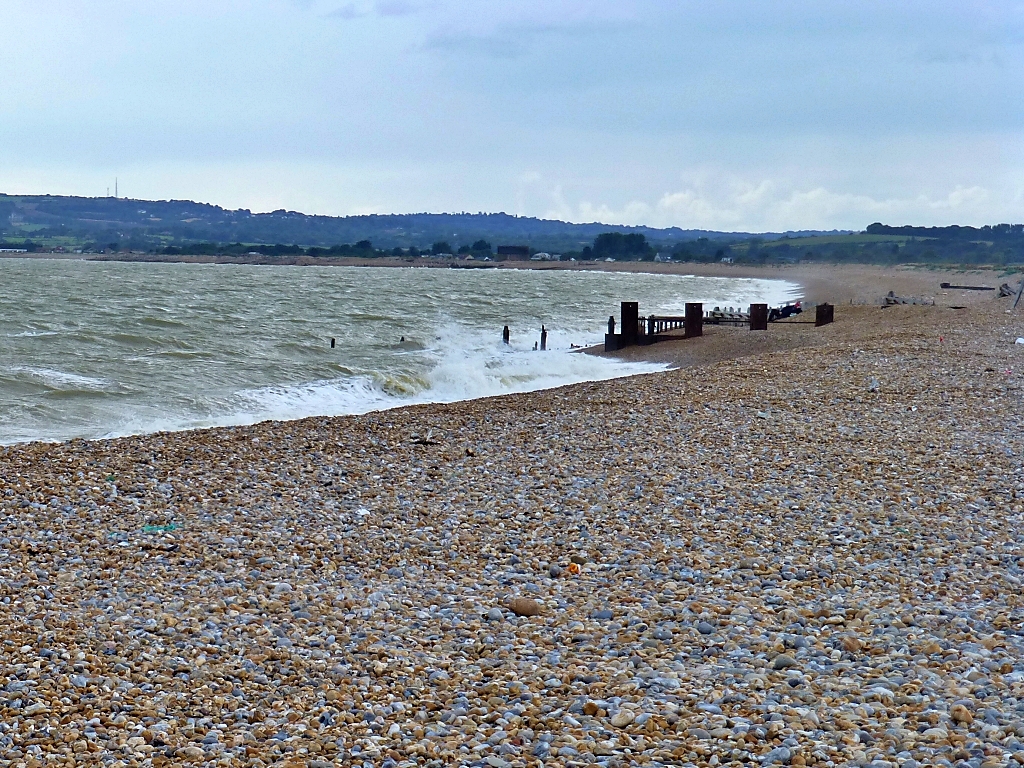 The Beach at Rye © essentially-england.com
---
To look at train times and fares, and book our tickets, we use Trainline.

Of the six beach locations mentioned, we've only missed eating fish and chips on Rye and Cromer beaches. Rye, because of its distance from the sea, and in Cromer, of course, we had to try the local crab!
I hope you enjoyed our top five traditional seaside tours from London and that they will help you plan a fantastic day out while on holiday in England. I'm sure you'll agree that they could enhance any holiday whilst staying in London.

Have fun planning a fabulous day out in England.

For more holiday or day out ideas return from our traditional seaside tours from London page to the England Holidays page.