The Weather in England
It's a well-known fact that the English love to talk about the weather in England! And it's no wonder.
Due to its location right at the edge of Europe, between the North Sea and the North Atlantic, England's weather is very changeable.
In fact, you never know what you get from one moment to the next. That's why it always makes a good topic for conversation, especially with a stranger.
Generally speaking, England's climate is mild. It rarely gets extremely hot or extremely cold. The temperature is pleasant for being out and about from April until October, with the summer period, especially July and August, the warmest.
How warm is it in England?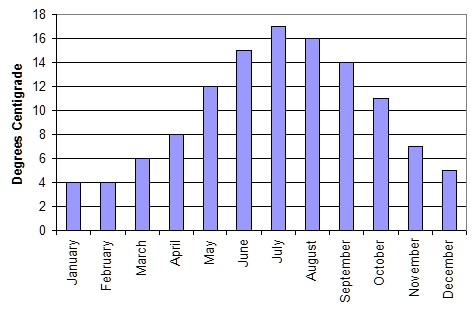 Average annual temperatures in England © essentially-england
It's pleasant during the summer months and not really that cold during the winter.
But warmth is not the only measure of good or bad weather in England. Nobody likes it when it's warm but dull, so hours of sunshine are very important to us. Especially as days become very short in the winter.
The southern and south-eastern parts of England are the warmest and driest parts of the country, achieving on average 1750 hours of sunshine a year. The north-west and west sees more rain and the mountainous areas have more cloud than the counties to the south.
How much does it rain?
Most people in England own an umbrella - indicating that rain is not uncommon. But how wet you'll get depends very much on where in England you are.
The Lake District is the wettest part of England with more than 2000 mm of rain a year while south-eastern England - including London - and East Anglia barely manage to reach 700 mm of rain a year.
So when you don't hear English people complaining about too much rain, they'll be complaining about hose-pipe bans! Hose-pipe bans are water-saving measures put in place when it rains too little to ensure water reservoirs don't run out. During a hose-pipe ban you cannot use sprinklers to water your lawn, or wash your car.
Spring Weather in England
I love spring, which is a lovely time of year in England. The coldest, dullest months are past and days are becoming longer and brighter. Daffodils, snowdrops and tulips brighten verges and lawns and sometimes it's even warm enough to sit outside for a little while.
Spring weather is often a mix of sunshine and showers, with beautiful stacks of cloud being driven this way and that by strong winds. It's a great time of year to be outside, but don't forget that umbrella!
Summer Weather in England
There's nothing quite like an English summer - balmy and peaceful - and it does not matter if you spend it in the country or by the seaside.
We like to be outdoors as much as we can, so summer is a time for picnics (think Strawberries and Cream!), long walks and lazy days spent in the park. You'll also find open air concerts, theatre performances and many fetes and festivals.
Just make sure you have an umbrella or a light rain jacket handy, just in case the heavens open unexpectedly!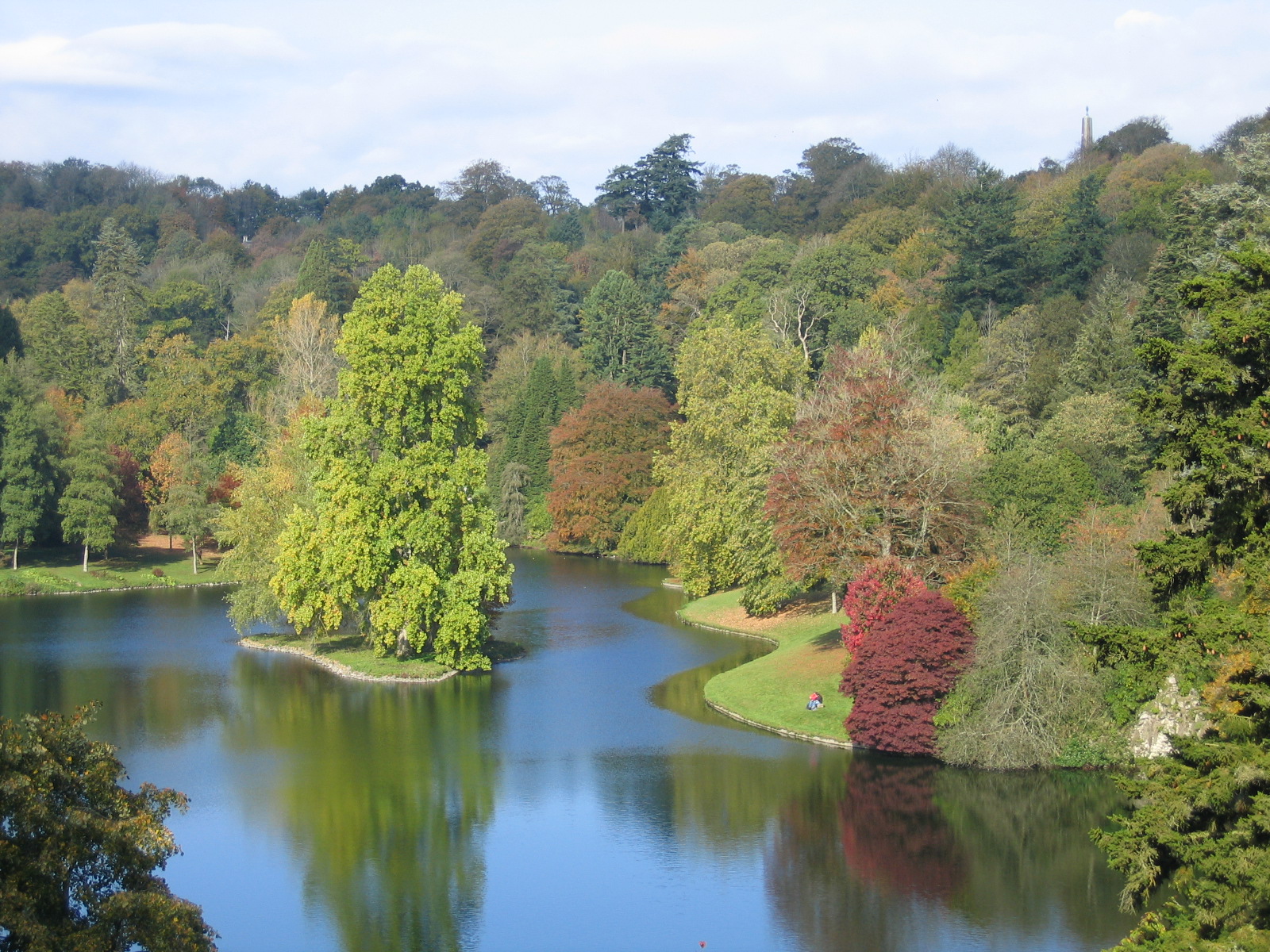 Autumn weather in England © essentially-england.com
Autumn Weather in England
Probably my favourite time of year. Hedgerows full of berries, fields full of corn and parks and gardens full of wonderful colours. You can still expect lovely warm, sunny days, but mists will hang over the fields in the morning and later, there's a smell of wood smoke in the air.
Gradually, it will get darker, cooler and it will rain more often. Winds are getting stronger until the last leaves are blown from the trees. Halloween looms, followed by Guy Fawkes' Night - England's annual celebration of a plot to blow up the parliament gone wrong.
Then we'll draw the curtains, snuggle up on the sofa and let winter move in.
Winter Weather in England
Winter is invariably cold, dark and damp. But if you live in the north, you may get a little snow to brighten things up for a few days. Snow rarely stays for long in England! If the wind comes from the east, it gets very cold and if the wind is from the south and west, it tends to get wet.
Apart from that, there are still bright days to be had when it's good to be out and about in the sunshine. The countryside is peaceful in the winter, but the cities bustle with concerts, exhibitions and all manner of events.
We cannot guarantee wall-to-wall sunshine. But whenever you're coming to visit England, we can certainly guarantee that there'll be weather. Enough of it to talk about with all the English you meet. Just don't forget that umbrella!
Done checking out the weather in England?
Return to the main page for more Travel Tips.