Days out in England
Country and Village Shows
Country and Village shows are quintessentially English and definitely a part of an English summer - whatever the weather.
If you come across one while in England, make an effort to visit. The atmosphere alone is worth it.
It will be busy.
There will be livestock - mostly in pens and well controlled.
There will be tents and stalls exhibiting and selling food, crafts, gifts, clothing and almost anything else you care to think about.
But more than anything else, there will be competitions:
horses race and jump and draw carriages at vast speeds
pigs and sheep compete for coveted rosettes
dogs show their abilities herding sheep and tackling assault courses
cookery, cake decorating and jam making skills are put to the test
craft projects like knitting, needlework, crochet or flower arranging are exhibited and judged
and fierce competitions rage between growers for the reddest tomato, the longest runner bean, the largest pumpkin or the tallest sunflower.
Steam Power at the Rushden Steam Rally 2014
© essentially-england.com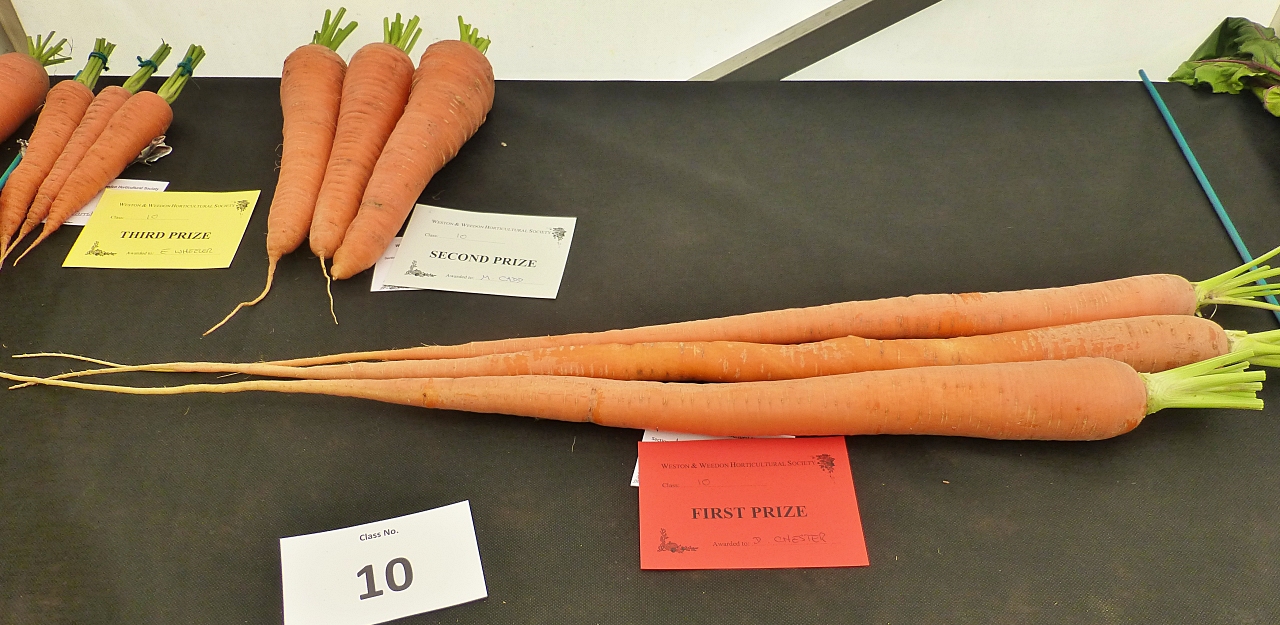 The Carrot Growing Competion Winners at the 2014 Weedon Lois Show
©essentially-england.com
While the Royal Show and the individual County Shows concentrate more fully on farming, livestock breeding and rural skills, the Village Show is the battlefield for hobby gardeners, cooks and crafters.
Tales of nightly spying missions to the neighbour's greenhouse and potential acts of sabotage on giant marrows lend flavour to the mild and bitter or hog roast bap, but are they true?
Well, they may be.
Some shows are very prestigious and coming away with the prize brings cudos. Just visit one and see for yourself.
Here is an exceptionally good list of county shows with their dates and locations.
For more ideas return from Days out in England to the Fun Days Out page.
Or take a look at these pages for more inspiration for fantastic days out in England: