Greenway

Agatha Christie's Beloved Holiday Home
Greenway is a National Trust historic house on the banks of the River Dart which is most famous for having been the home of the novelist Agatha Christie and her family from 1938 to 2000, when her descendants gave the property to the Trust.
Greenway was Christie's holiday home, and she and her husband - the archaeologist Max Mallowan - loved it for its tranquillity and its beautiful gardens, which provided a refuge from the concerns of their busy lives in London, especially after the outbreak of the Second World War.
Christie was born in Torquay, so Devon was her home county.
But in 1943, because of its proximity to the naval academy and operations base at Dartmouth, Greenway was requisitioned by the Admiralty.
It was handed over to the American forces preparing for the D- Day invasion of France, who had insufficient accommodation in the existing buildings used by the British Navy. Greenway was used as an Officers' Mess, a club, meeting place and restaurant, and traces of the American presence - especially a series of murals painted by one of the officers on the walls - still remain.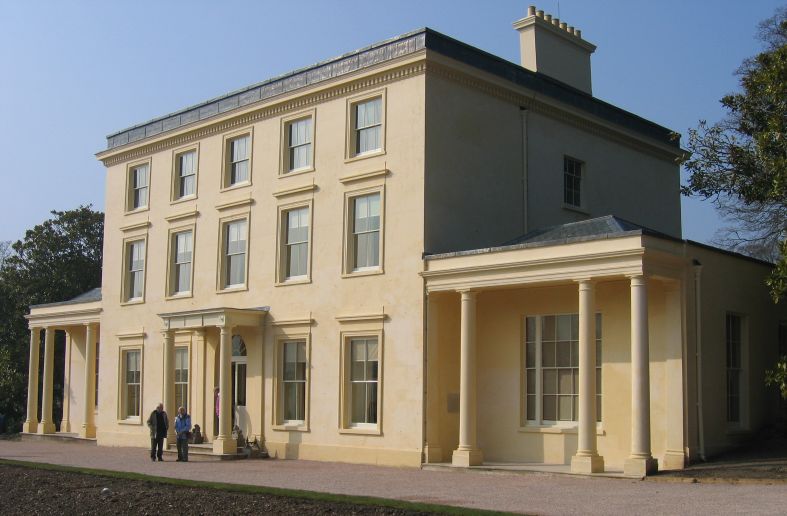 Greenway, Agatha Christie's Holiday Home © essentially-england.com
After the war, the Mallowans returned to the house and it remained in Agatha's possession until her death in 1976, when it was passed to her children.
The Mallowans were well known locally and, rather charmingly, people at the house still think of Christie primarily as 'Mrs. Mallowan'. But in the outside world Christie had her own reputation and career, as the creator of the elderly amateur sleuth Miss Marple, the Belgian detective Hercule Poirot and The Mousetrap, still the longest running play in history (it has been performed continuously since it first opened in 1952).
Parts of many of her famous works were written at Greenway, and the house has been re-presented by the National Trust as it would have been during the 1950s when Christie wrote (among other novels) A Murder is Announced, A Pocket Full of Rye and The 4.50 from Paddington.
---
Agatha Christie at Home explores the story of Agatha Christie and the home she called the loveliest house in the world... the ideal house... a dream house.
She knew the house as a child, bought it in 1938, lived in it until her death and used it as a setting in at least two of her books...
This exploration of the influence of the house and Christie's home county of Devon in her work is a must for Christie fans
---
Greenway opened to the public in Spring 2009. It contains a series of galleries of the family's collections - Max Mallowan's archaeological finds, Christie's books, silverware and china.
There are interactive touch screens in the exhibition so that visitors can follow up aspects of the collections that interest them, and Christie's writing process is a major focus.
It is essential to pre-book parking and wise to consider likely visitor numbers in advance - because it is a small house with limited spaces for visitors, organised tours are the only way to experience the house and there may be a wait before you are admitted.
Views of the River Dart from Greenway © essentially-england.com
However, there is plenty to do outside the house - expect the usual National Trust facilities including a cafe, but also large and beautiful gardens tended by successive owners of the house.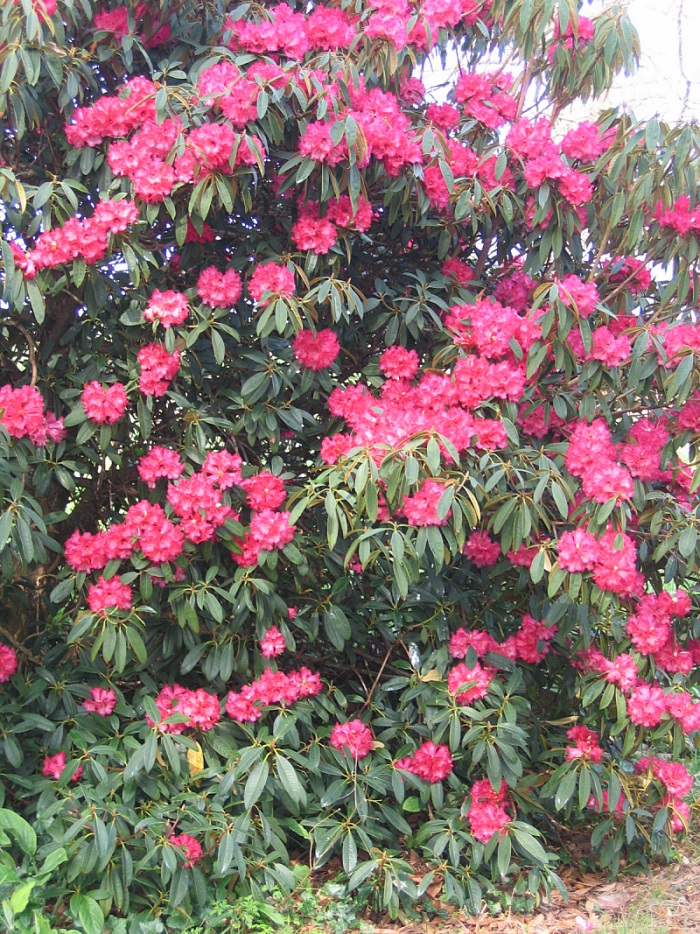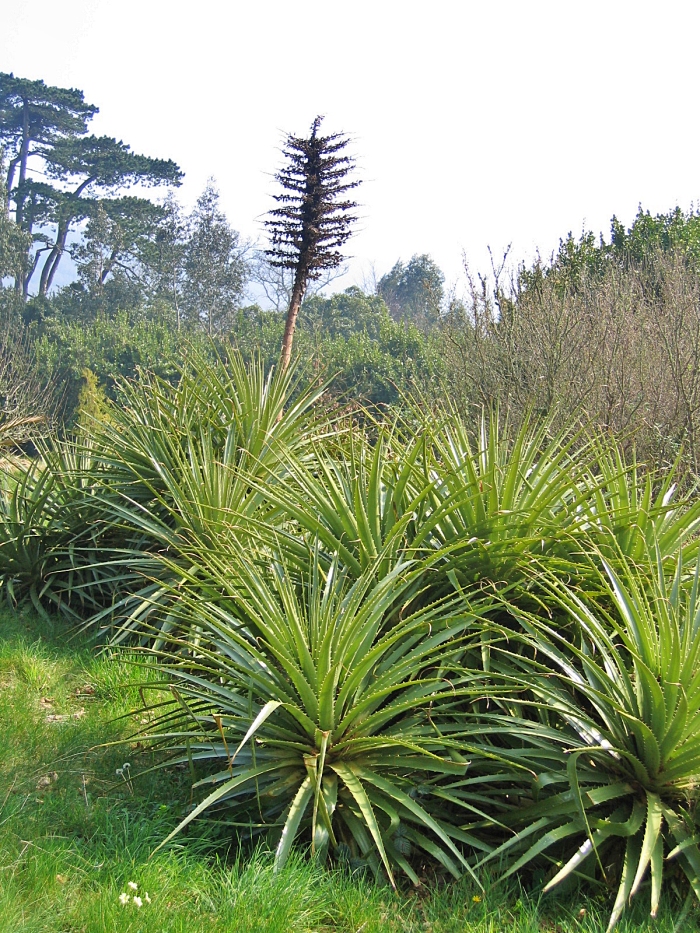 Views of the Gardens at Greenway © essentially-england.com

Specimen plants from across the world flourish in South Devon's warm micro-climate. Thus there are many unusual varieties of rhododendrons, camellias and other plants to be admired as you wander the grounds, not to forget the truly outstanding views over the estuary of the River Dart.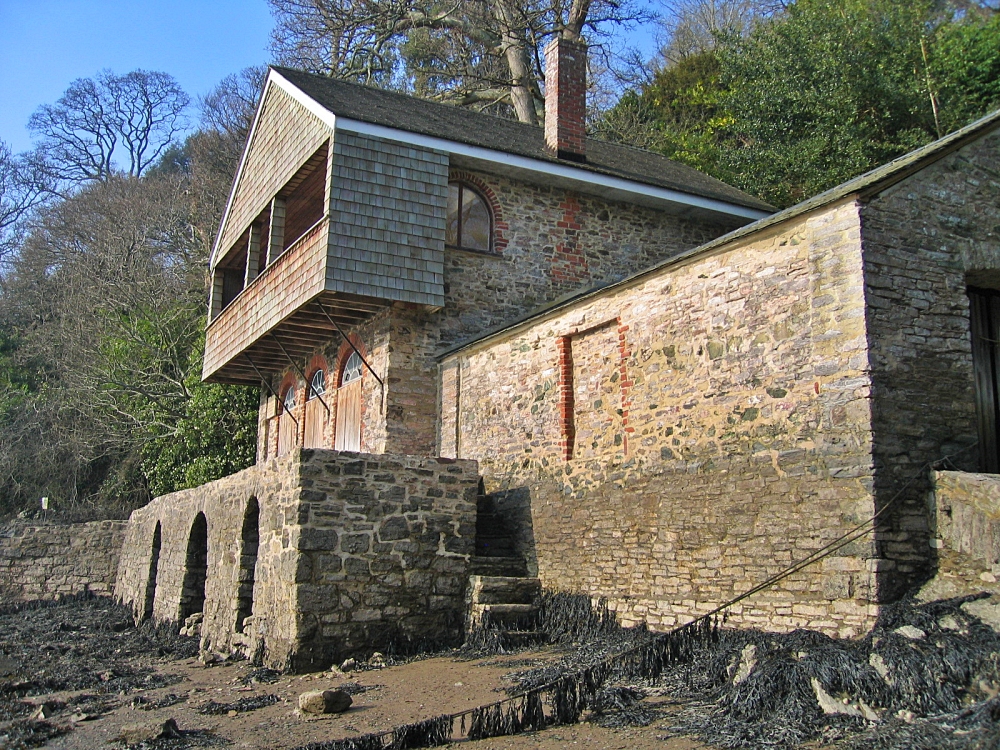 The Boathouse at Greenway © essentially-england.com
---
Fancy Reading some Agatha Christie?
Agatha Christie, the Queen of Mystery, wrote over one hundred novels, short stories, and plays during her lifetime. Her books have sold over one billion copies in English, and another billion in foreign languages. Her most famous characters were Miss Marple and Hercule Poirot.
---
Travelling to Greenway

A word of warning if travelling by car, especially at peak times during the year, as you must reserve a car parking space before you arrive.
At one time you could step back in time and get to Greenway by steam train, but it now appears that this service is no longer available. May be it's a winter thing and will start running again during the summer.
Or you could arrive by ferry. Ferries leave Dartmouth hourly between April and October and the cruise along the River Dart is about 30 minues. There is also a ferry that crosses the River Dart from Dittisham. This journey is only a few minutes.
For more information on travel to Greenway, the history of Greenway, and walks around the estate and further afield please refer to the National Trust website.
Are You Planning to Visit Devon?

Where You Could Stay

This is such a beautiful part of Devon - with the sea on one side and little villages nestling in green valleys on the other - that many people come for their holidays, often year after year. A good way to explore the area at your leisure is by renting a holiday cottage in Devon.
And here are a few examples of where you could be staying:
To see other holiday cottages in Devon click here. Or check out holiday cottages in other parts of England by clicking here.
Naturally, if you want to be pampered, then you could stay in a hotel...

Are we all getting into the holiday spirit? If so and you are still looking for the perfect stay try using our booking.com search box.
What You Could See and Do

Dartmouth and the South Devon coast are a paradise for sailors of all ages and abilities. So if messing around in boats on the water is your kind of holiday, then you're in just the right place.
But with the coastal path on one side and the Devon countryside on the other, this area is also great for walking. Besides Slapton Sands and its beautiful nature reserve there are villages, hillsides, cliffs and beaches to explore. And just a short drive will take you up to the wilds of Dartmoor, to rocks and endless skies and tales of smugglers and giant hounds.
Why not check out

Return from Greenway to the Devon page for more ideas for wonderful days out.