Berwick-upon-Tweed

The town that changed hands 14 times ...
You would not believe it from walking around its peaceful streets or strolling along the battlements of its famous castle, but it is said that for the last 155 years the Northumbrian town of Berwick-upon-Tweed has been at war. And it's not with the 'obvious' enemy, either.
When the Crimean War was declared in 1853, the town was mentioned specifically in the Declaration of War, which Queen Victoria apparently signed "Victoria, Queen of Great Britain, Ireland, Berwick-upon-Tweed and all British Dominions".
But in the peace treaty, the Treaty of Paris, there was no mention of Berwick-upon-Tweed. So technically at least, the war might not be over for the town. Whether this gem is true or not - and Wikepedia at least disputes it, saying that later peace treaties cover Berwick too - there's still a Russian weapon on display to remind folks of this fact.
Despite this interesting tidbit that I had great fun digging out, Berwick means something else to me. Every time I hear Berwick mentioned I think of the day that F1 champion Ayrton Senna died.
We were on our first tour of Northumberland and drifted into town for a paper, spares for a broken exhaust bracket and a wander around. It was a May Bank Holiday Monday and most people were off work. The Market Square was empty, with only a few cars parked here and there. And for a town with such a martial past, there was an overwhelming sense of peace and some very friendly, helpful people.
That feeling of quiet and peacefulness is what I remember - along with Ayrton Senna - when somebody mentions Berwick, rather than that unusual declaration of war or the Treaty of Paris. And anyway, Berwick has a lot more history than just one treaty.
Situated close to the border and of high strategic importance, it's been part of both Scotland and England over the years. In fact, it traded hands about 14 times, not always violently.
Bridges over the River Tweed at Berwick © Shaiith | dreamstime.com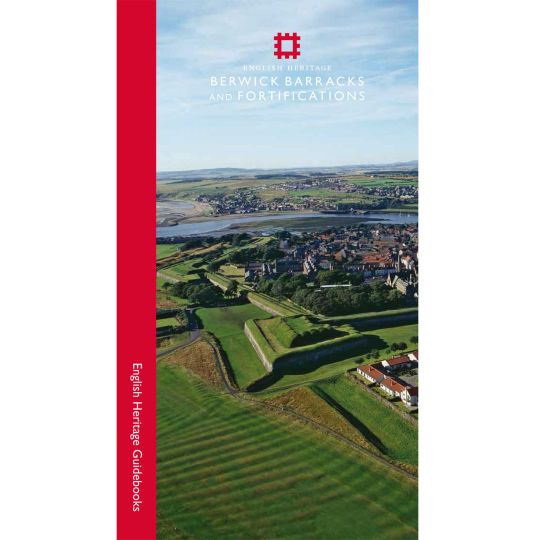 Once, in 1174, it was given to England as part of the ransom for captured Scottish king William I. Less than 20 years later King Richard the Lionheart - seriously in need of cash to finance his crusade - sold Berwick back to the Scots. And his brother John (Lackland), then razed it to the ground in 1216.
Life was certainly fraught with dangers in the Berwick of the Middle Ages as the strife between the two kingdoms continued until 1482, when the town was captured by the future King Richard III. England's held on to it ever since, even though there's now a strong movement in the town for Berwick to rejoin Scotland. The local football team, the Berwick Rangers, and the local rugby squad, Berwick RFC, already play in their respective Scottish leagues.
So what was it about Berwick that made it so desirable to both English and Scottish kings?
Berwick's importance has always been linked the River Tweed and to its bridges. But there's so much to see in this ancient town, it's easy to understand why countries fought for the right to claim it.
A visit to the Old Bridge at Tweedmouth with its 15 graceful stone arches is a great way to start your visit. Having been started in 1611 after the collapse of an earlier structure, this bridge took 23 years to build.
The Royal Border Bridge, a railway viaduct with 28 arches, was opened in 1850 by Queen Victoria, having been designed and built under the supervision of Robert Stephenson. To this day, the viaduct carries East Coast Main Line trains across the River Tweed.
The most recent of Berwick's bridges is the Royal Tweed Bridge, a road bridge that was built in 1925.
And beyond the bridges? There's much to see in Berwick.
You can wander the Elizabethan ramparts - now cared for by English Heritage - and marvel at the scale of the engineering project that put them there. A staggering £128,648 were spent on fortifying Berwick-upon-Tweed, making this by far the most expensive undertaking of the Elizabethan period.
Berwick Barracks and the Berwick-upon-Tweed museum make an interesting day out, as does Berwick Parish Church, built during Oliver Cromwell's reign.
There are plenty of interesting hotels and guest houses for you to stay in along with wonderful fresh, local food. Walk the Lowry trail, or stand on the bridge and be inspired by the views. You'll find that Berwick is not just an adventure: it's a gateway to history.
Are You Planning to Visit Northumberland?

Where You Could Stay

There's a reason Northumberland is one of my favourite English counties. Its landscape is utterly gorgeous with long beaches and empty sweeps of hills that just beg to be walked. In between you can find small towns and pretty villages, conntected by lanes that are great on the bike as long as you have the legs for climbing. And there are holiday cottages to suit all tastes and budgets.

To see other holiday cottages in Northumberland click here. Or check out holiday cottages in other parts of England by clicking here.
Or, if you fancy staying in a hotel here are some nice examples...

Please click here if you would like to review more Northumberland hotels.
What You Could See and Do

Even if you stayed a month, you'd find that you don't have enough time to explore the county top to bottom and see everything it has to offer. There's plenty of history from Hadrian's Wall near Hexham to Lindisfarne in the north with reams of castles and ruins in between. There are beaches and seaside towns like Craster, Alnmouth and Seahouses - and some of the best fish & chips in all of England. There are market towns like Haltwhistle, Rothbury, Bellingham, Berwick, Warkworth and Harbottle to explore. And there are hillsides to climb and the great outdoors to enjoy.
Are you feeling in need of a holiday yet? Here are a few more pages that might give you ideas...

And if you want to explore more of Northumberland and its martial history, check out this Northumberland Castle Tour.
Return from Berwick-upon-Tweed to the Northumberland page.