Best Guided Tours From London


If you're thinking of a holiday in England and would prefer the comfort of staying in the same accommodation each evening, then London is a good choice. Not only is it one of the most exciting and vibrant cities in the world, but it has great history, iconic buildings, great food and entertainment, and plenty of places to rest after an exhilarating day. Another good thing about staying in London is that there is an interesting selection of tours and excursions starting from London, which allow you to explore other places of interest without having to take your belongings with you. Here we described some of the best guided tours from London.
The biggest advantage of a guided tour is that you can relax and enjoy the day without having to worry about travel arrangements. And whilst travelling, you can absorb all the wonderful views as you discover our lovely island. Our top five best guided tours from London visit some of the most popular visitor attractions in England, but be warned! The list of days out and excursions is extensive, and you may find choosing a tour a difficult decision!

Our Top Five Best Guided Tours From London
Many guided tours start from Victoria Coach Station, which is a 10-15 minute walk from Victoria Mainline and Tube Stations. When selecting your accommodation in London, I would always recommend somewhere close to a tube station, as it will make travel around the capital that much easier. Also, the Tube does run quite late, so if your day runs long, you can get back to your base.
1. Stonehenge (with access to the Stone Circle) and Windsor


Stonehenge © essentially-england.com
Stonehenge is one of the most iconic English visitor attractions and if it is high up there on your bucket list, then this guided tour might be the ultimate experience, as it includes access to the stones themselves. Standard entry during opening hours only offers the chance to walk around a footpath that circles the Stonehenge stones, so this is a real treat. I assume that at certain times of year you could be there for sunrise or sunset. Just imagine the atmosphere!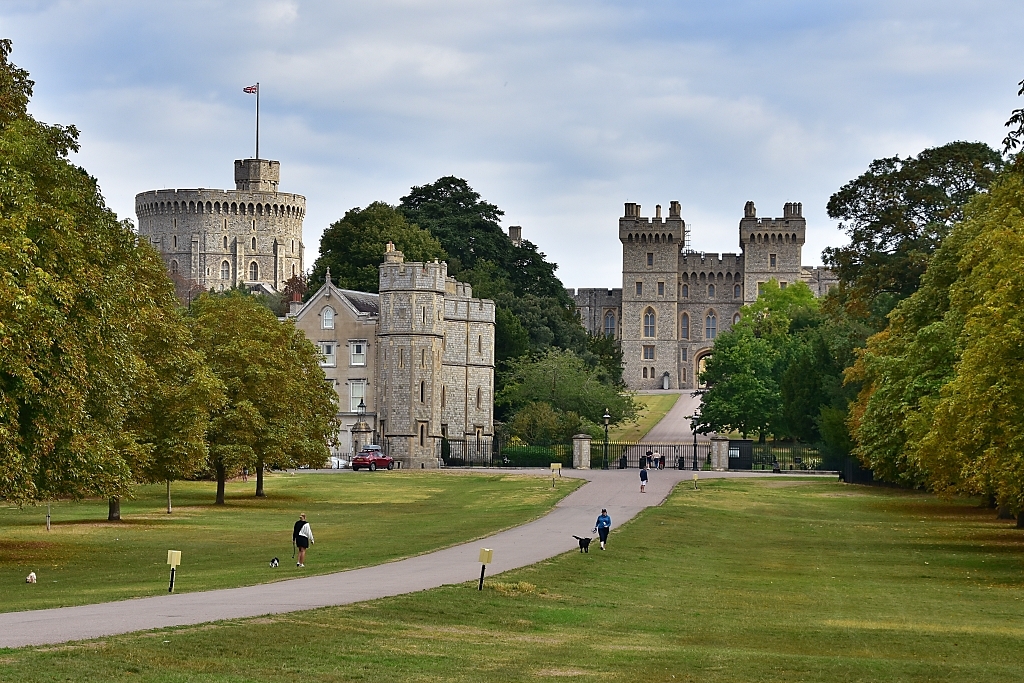 Windsor Castle © essentially-england.com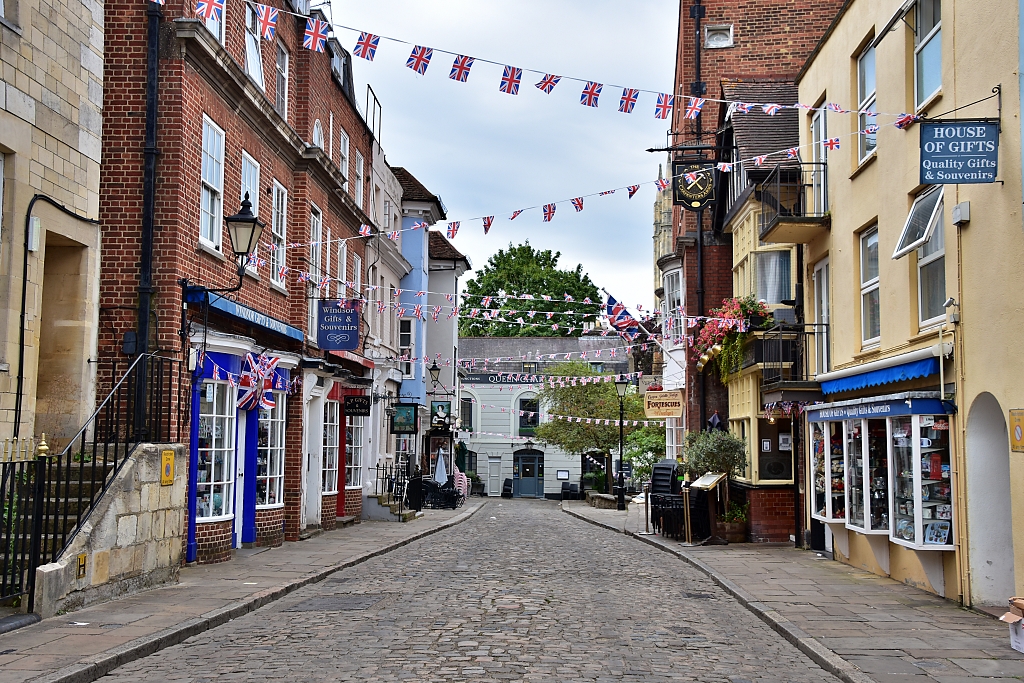 Church Street in Windsor © essentially-england.com
The tour also includes a guided walk around historic Windsor where you'll get to see Windsor Castle, the ancestral home of the Royal Family. There is plenty to see and experience in this royal town and your tour guide will regale you with its history and heritage.
---
2. Leeds Castle, Canterbury, and Dover
This tour travels into the Garden of England, Kent, to visit Leeds Castle, Canterbury and its historic UNESCO World Heritage Site, Canterbury Cathedral, and on to the seaside at Dover to sample the famous white cliffs. The route from London passes through Greenwich which is renowned for its maritime history, observatory, and Greenwich Meridian, and out into the green rolling countryside of Kent.
Leeds Castle © ian_simpson | unsplash.com
The first stop is the beautiful Leeds Castle, which claims the title of "loveliest castle in the world". This stunning castle was built as a Norman stronghold and was listed in the Domesday Book of 1086. Over the years it has been a royal residence and a royal palace.
Canterbury is a historic medieval city which retains many parts of its old city wall. In the old part of the city you can find quaint narrow cobbled streets with lots of historical buildings and structures.
Canterbury Cathedral was established in 597 by St. Augustine and is now the most powerful church in England. The Archbishop of Canterbury is the leader of the Church of England, and previous archbishops have been some of the most influential people in English history. Be amazed at the splendour of this beautiful gothic church and learn about its part in our history!
Canterbury Cathedral
© inja pavlic | unsplash.com
View of Dover from Dover Castle
© essentially-england.com
It's a quick hop from Canterbury down to the coast to Dover, a major ferry port, which is famous for its white chalk cliffs. On a clear day you may be able to see the French coast as, at 21 miles, this is the narrowest part of the English Channel. The white cliffs are one of the most recognisable landmarks in England and tower 350 feet above the sea. On top of the cliffs is Dover Castle which has over 2000 years of history, from an Iron Age hillfort, to a Roman lighthouse, Norman castle to a fortification used during World War II.
---
3. Warwick Castle, Stratford-upon-Avon, and Oxford
This excursion heads northwest from London and into Warwickshire to discover one of the greatest medieval castles in England, Warwick Castle. It was founded by William the Conqueror and now sits in over 60 acres of landscaped parkland next to the River Avon. It was once home to the Earl of Warwick, who defeated the army of King Edward IV and held him prisoner!
This is a family-friendly castle to visit as there are plenty of exciting displays and activities, as well as lots of interest for the historically minded, and great views from the walls and towers.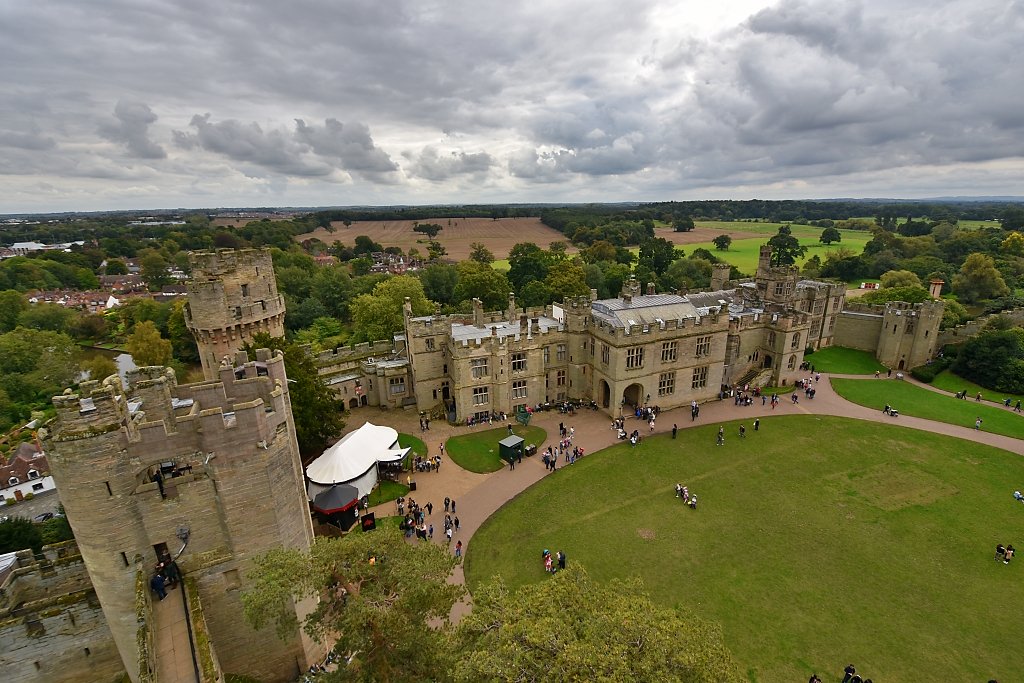 View Over Warwick Castle © essentially-england.com
Staying in Warwickshire, the tour moves on a short distance to the attractive market town of Stratford-upon-Avon, the birthplace of William Shakespeare, one of England's finest writers and dramatists. Learn about his life and visit the sixteenth century half-timbered house where he was born and raised in. Even if you're not a fan of Shakespeare, there is plenty of interest around pretty Stratford!
Shakespear's Birthplace in Stratford-upon-Avon
© essentially-england.com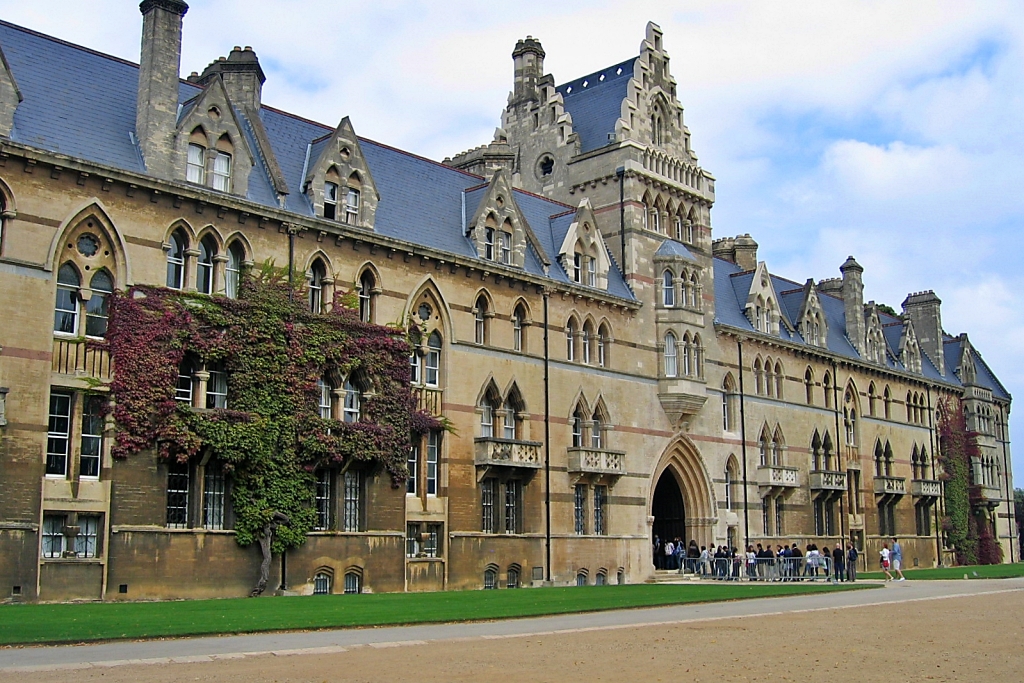 Christchurch College in Oxford
© essentially-england.com
Leaving Stratford-upon-Avon, the tour winds its way through part of the Cotswolds Area of Natural Beauty to the great university city of Oxford, The City of Dreaming Spires. Your expert guide will walk you through the most impressive architectural streets and colleges and will bring the culture and history of Oxford alive. Highlights of the tour include the Bridge of Sighs, Trinity College, The Sheldonian Theatre, and the Ashmolean Museum. Just keep an eye out for all the cyclists!
---
4. Blenheim Palace, Downton Abbey Village, and The Cotswolds

The Cotswolds is the largest Area of Natural Beauty in England and stretches across parts of five English counties. It is famed for its quintessentially English villages and undulating green countryside. This must be one of the best guided tours from London, and it explores a couple of fine villages and passes through glorious Cotswolds scenery before arriving at the majestic Blenheim Palace. All together, this is a grand English day out!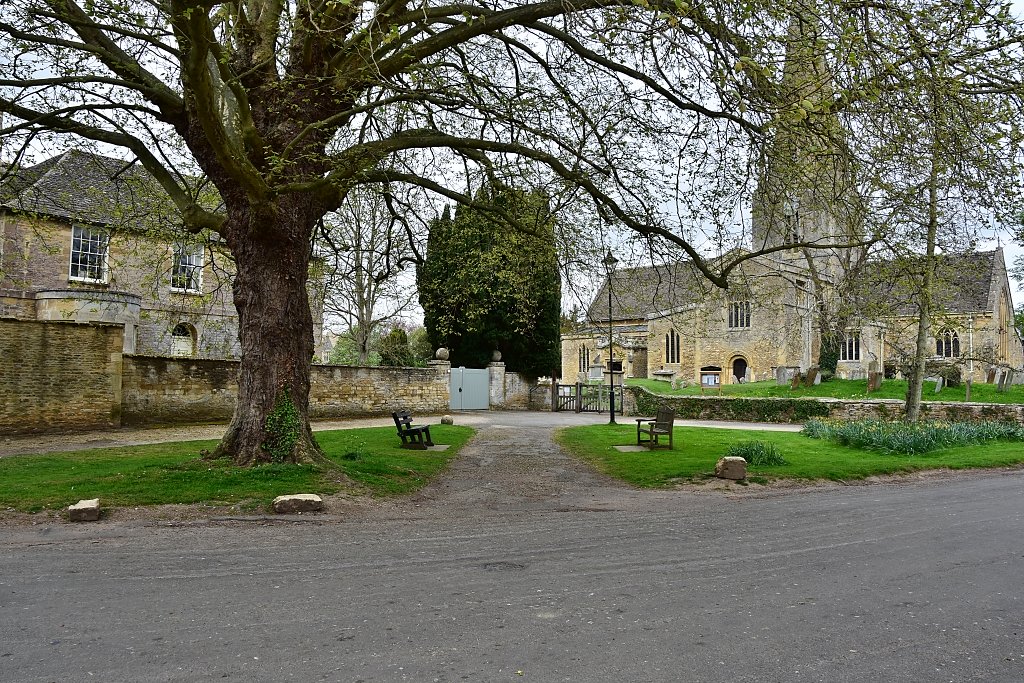 Bampton or Downton Abbey Village © essentially-england.com
The first stop is Bampton, a busy market town full of the honey-coloured stone buildings that are so typical of the Cotswolds. Come here in the warmer months and the gardens and open spaces will be a riot of colours!
It may surprise some visitors, but Bampton's claim to fame is that it was the film location for Downton village in the very popular period drama Downton Abbey, which is supposed to be based in Yorkshire. If you're a Downton Abbey fan, then you get to see several key locations used in the series and films.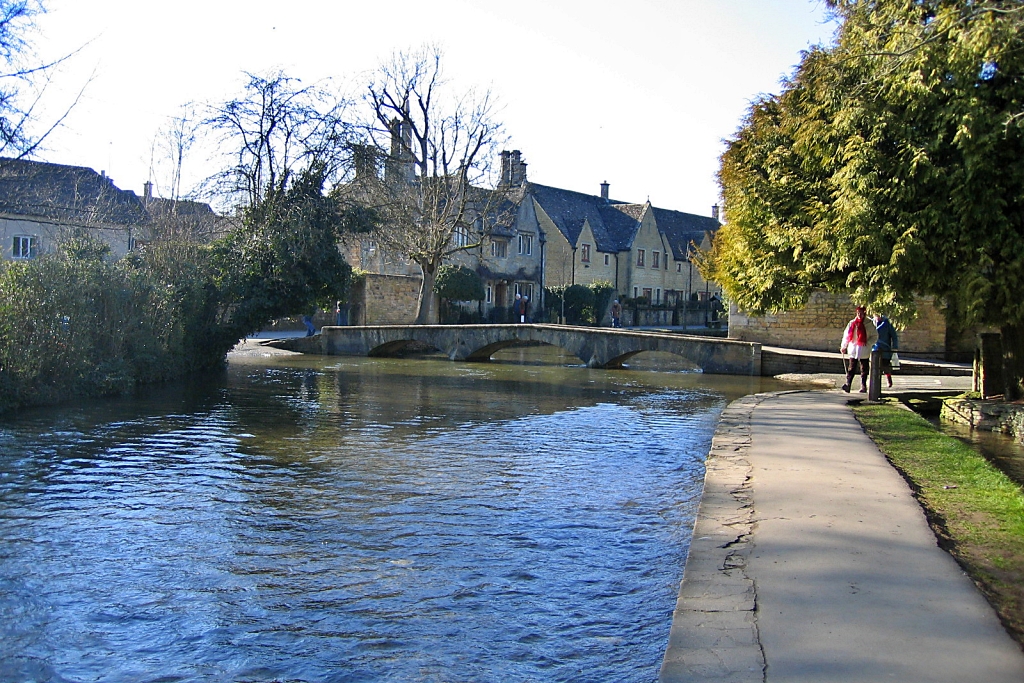 Bourton-on-the-Water © essentially-england.com
Your tour of the Cotswolds only gets better now as you travel through stunning scenery to Bourton-on-the-Water, the "Venice of the Cotswolds". This is one of the bucket list Cotswolds villages to explore and is an ideal place to enjoy a traditional cream tea!
You can wander along the banks of the River Windrush, discover the local shops, or visit the Motoring and Toy Museum, Model Village, or Birdland Park. All in all, a very nice place for a relaxing break!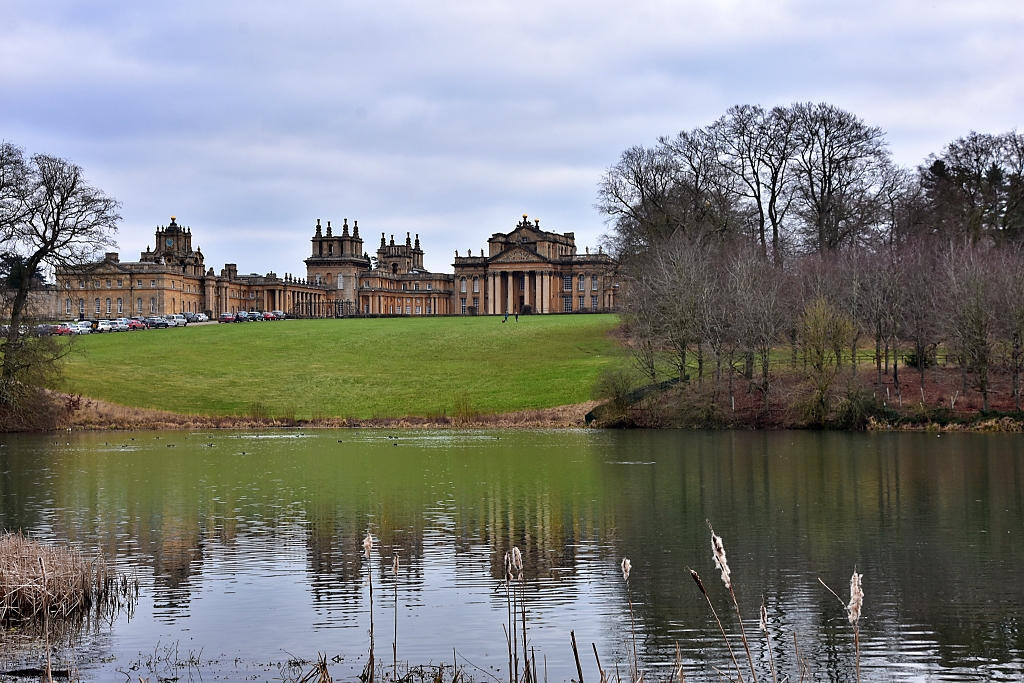 Blenheim Palace © essentially-england.com
To finish off your day out exploring the Cotswolds, you get to visit Blenheim Palace on the outskirts of Woodstock. This is the private home of the 11th Duke and Duchess of Marlborough, but is probably better known as the birthplace of the great politician Sir Winston Churchill. You get to walk through the grand stately rooms and admire the fine artwork, tapestry, and furniture. And, if you need to stretch your legs why not take a stroll around the 2000 acre Capability Brown designed parkland. I think you'll be impressed!
Harry Potter fans can try to spot the Harry Potter Tree in the gardens, which is a Cedar of Lebanon tree used in Harry Potter and the Order of the Phoenix. See if you can spot it!
5. Windsor Castle, Stonehenge, and Bath
Here's another great day out that explores an area of England west of London. This exciting tour visits Windsor Castle, the city of Bath, and finishes off with a walk around Stonehenge. What a treat this is!
The Queen Victoria Statue Outside Windsor Castle © essentially-england.com
Windsor Castle has been the ancestral home of the British monarchy for over 900 years and is the largest inhabited castle in England. Inside this magnificent castle, you can walk in the steps of the royal family as you meander through the state rooms and marvel at their decoration and furnishings. There may also be the chance to enter St George's Chapel, scene of famous royal weddings and many royal burials, including the final resting place of the late Queen Elizabeth II.
And if you'd like a bit of pomp during your visit, choose a day when you can catch the Changing of the Guard. It starts at 11 o'clock.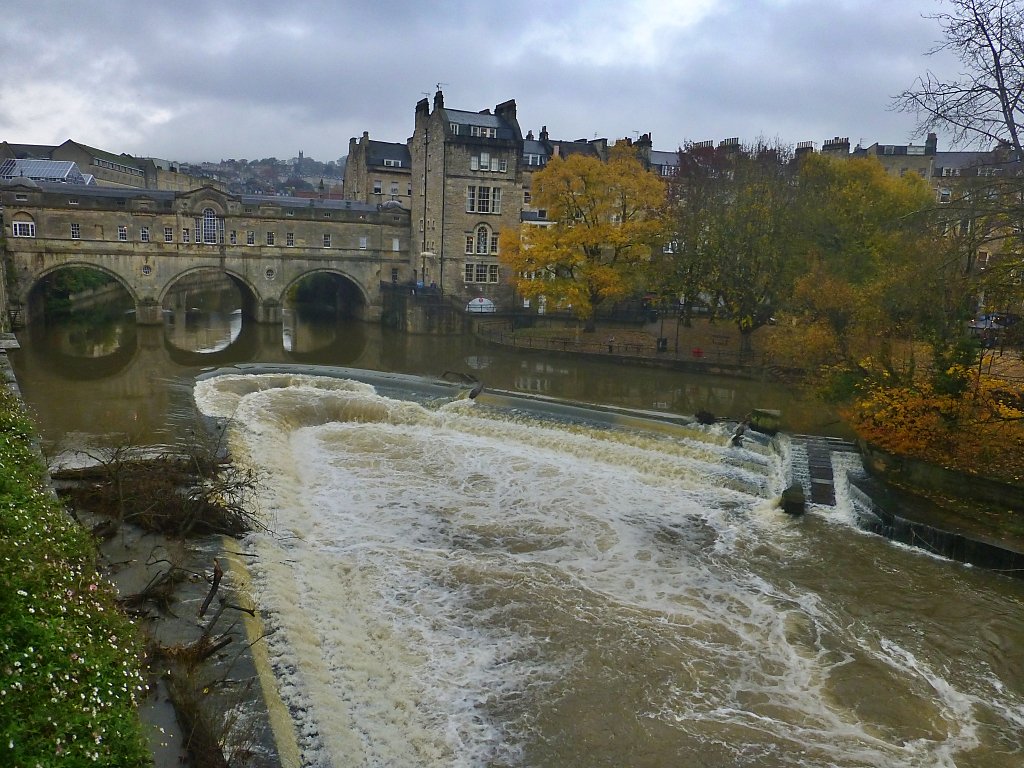 Pulteney Bridge in Bath © essentially-england.com
The next stop is the beautiful historic city of Bath. It is the only city in England that is an UNESCO World Heritage Site. Here you can learn about the Roman baths and healthy spa water after which the city is named or wander the streets admiring the wonderful Georgian buildings. There are shops, museums, and pretty parks to discover, and plenty of afternoon tea options!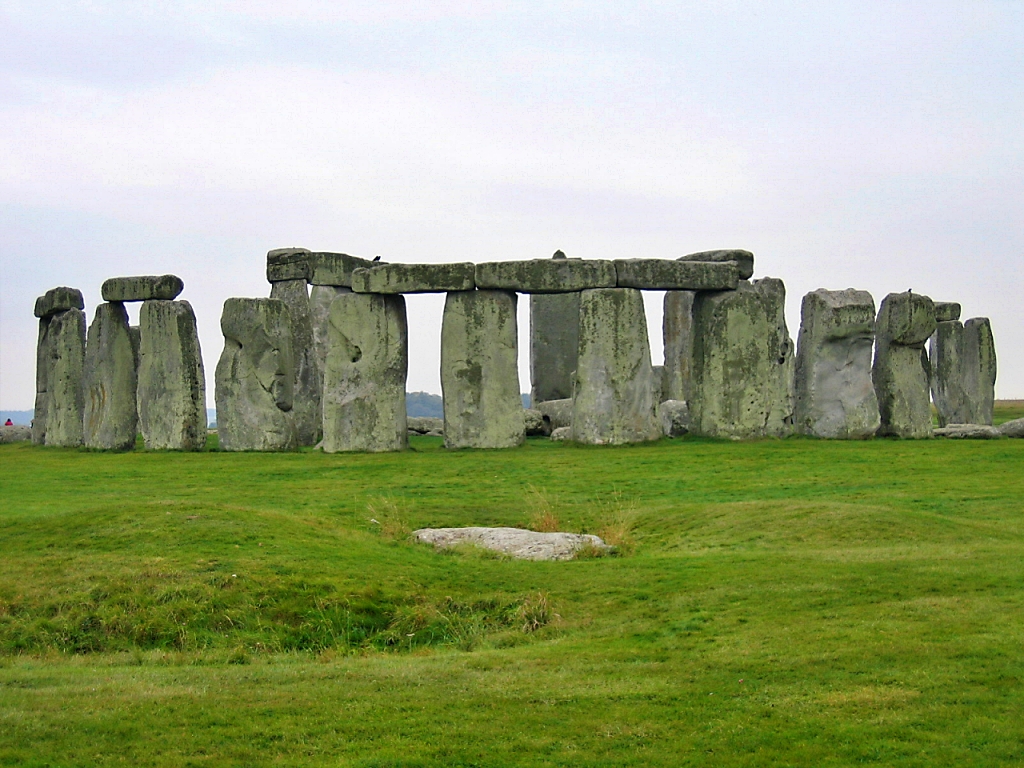 Stonehenge © essentially-england.com
On the return to London, the tour stops at the world's most famous Neolithic monument, Stonehenge. Discover where the stones came from, how they were transported and moved into position, and what modern day archaeologists and historians think Stonehenge was built for. It's a great end to a fantastic day out!
---
I hope you like our top five best guided tours from London and that they will help you plan a fantastic England holiday. I'm sure you'll agree that they could enhance any holiday whilst staying in London.

If you don't mind a lot of travelling in one day, then there are guided tours from London that visit Liverpool, the Lake District, and even Edinburgh! These are quite long days but do have very interesting itineraries and would make great experiences.
Have fun planning the trip of your dreams...

For more holiday or day out ideas return from the best guided tours from London page to the England Holidays page.