Escorted English Garden Tours


The English love their gardens and spend vast amounts of money and time improving them. Naturally, some of us only have small gardens while others have acres of space to design the most fantastic gardens, and it is these that inspire the small-time gardener. Every garden enthusiast has their own ideas about what makes a perfect garden, which is why it is so much fun exploring these beautiful gardens to see what we like, or dislike about them. A great way to discover these creations is to join one of the many escorted English garden tours.
The advantage of an escorted tour is that all the hard work of arranging accommodation and travel is taken care of, making the experience less stressful for you. Also, the tour guides will regale you with stories and history about the areas and gardens you're visiting. Here are some treats we have found to enthuse you on your holiday plans!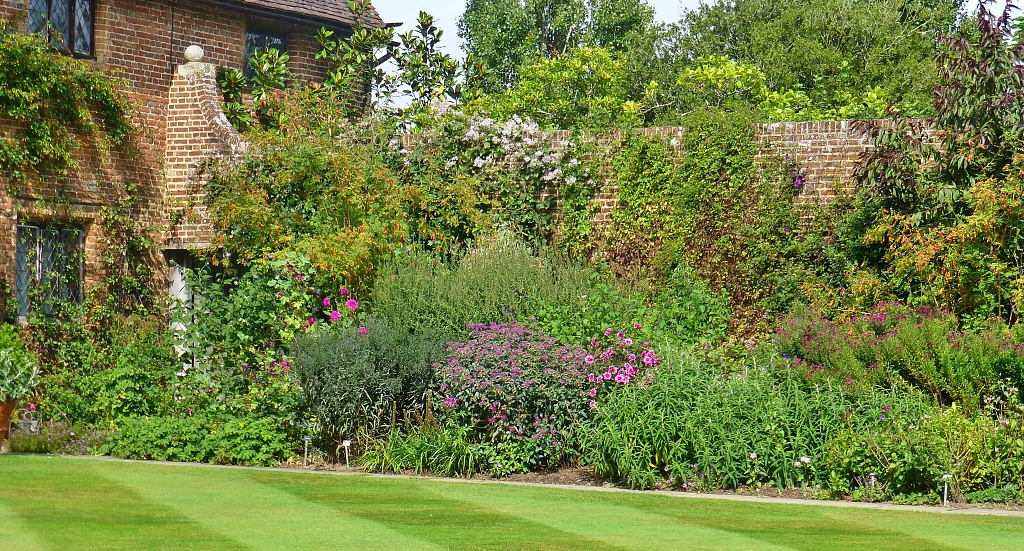 Scene from Sissinghurst Gardens in Kent © essentially-england.com

Escorted English Garden Tours - British Gardens & the Chelsea Flower Show



One standout trip for me is the 15-day British Gardens and Chelsea Flower Show Tour. Not only do you get to explore the Chelsea Flower Show, but you also visit some of the best gardens in England and stay in some exciting cities, including London, Cambridge, York, Chester, Bath, and Southampton. So not only are you exploring great gardens, but you also get some fantastic sightseeing as well. This sounds like a brilliant holiday!
And rather than just having one photo of the garden, I've tried to include Youtube videos showing as much of the gardens included in the tour as possible. I'm hoping this enhances the information on this page and allows you to understand the beauty of the gardens more easily.

This must be one of the most fascinating escorted English garden tours. Just look at this exciting itinerary!
Day 1
Arrive at your London Hotel, which is close to the South Bank of the River Thames and is your base for two nights. There should be free time to explore locally before an evening get together with the Tour Director and fellow travellers.
Buckingham Palace © essentially-england.com
Day 2
The day starts with a guided tour of some of London's iconic sites, including St Paul's Cathedral, Elizabeth Tower (or Big Ben), Trafalgar Square, Tower Bridge, the Tower of London, and Buckingham Palace where you may see the pageantry of the Changing of the Guards.
Later in the day the tour visits the magnificent RHS Garden Wisley near Woking in Surrey. Here you can walk amongst the beautifully scented rose gardens, orchards, and huge glasshouse with its exotic plants.
Day 3
Leaving London, the tour travels to rural Essex to explore RHS Garden Hyde Hall. Set within a landscape of rolling hills, the diverse garden is a scene of serenity. There are over 356 acres to discover, with the land split into many different types of gardens, lake and ponds, and woodland.
Later in the day you arrive in the university city of Cambridge for a 1-night stay, and where a local guide will lead a walking tour around some of the best sights, including King's College and Trinity College.
Day 4
Another exciting day as the tour travels north into Yorkshire to visit one of its most famous historic houses, Harewood House. This great Georgian house stands within a 100-acre Capability Brown landscaped garden. Discover the stunning state rooms that are furnished with fabulous pieces of art and furniture, and admire the scenic gardens.
Next is a short trip to the city of York, where the tour stays for 1 night. During a guided tour of this magnificent city you get to see the mighty York Minster, the city walls, and the medieval Shambles shopping area. York is a lovely, historic city with plenty of things to see and do.
Harewood House and Terrace Gardens © Rachel Penney | unsplash.com
Day 5
This fantastic touring holiday moves from one great day to another! From York, it is a short drive to the UNESCO World Heritage Site of Fountains Abbey and the Studley Royal Water Gardens near the cathedral city of Ripley. I hope you travel on a nice sunny day as we did, as the abbey ruins and gardens are absolutely gorgeous. Make sure you walk up the carriage drive, to see the views over the gardens, and go into the deer park for some deer spotting.
Back on the road, the route crosses the Yorkshire Dales into the Lake District, where you stay for 2 nights. Hopefully you'll not be too exhausted from exploring the abbey ruins and gardens, as this should be a very scenic journey that you don't want to miss!
Fountains Abbey
© essentially-england.com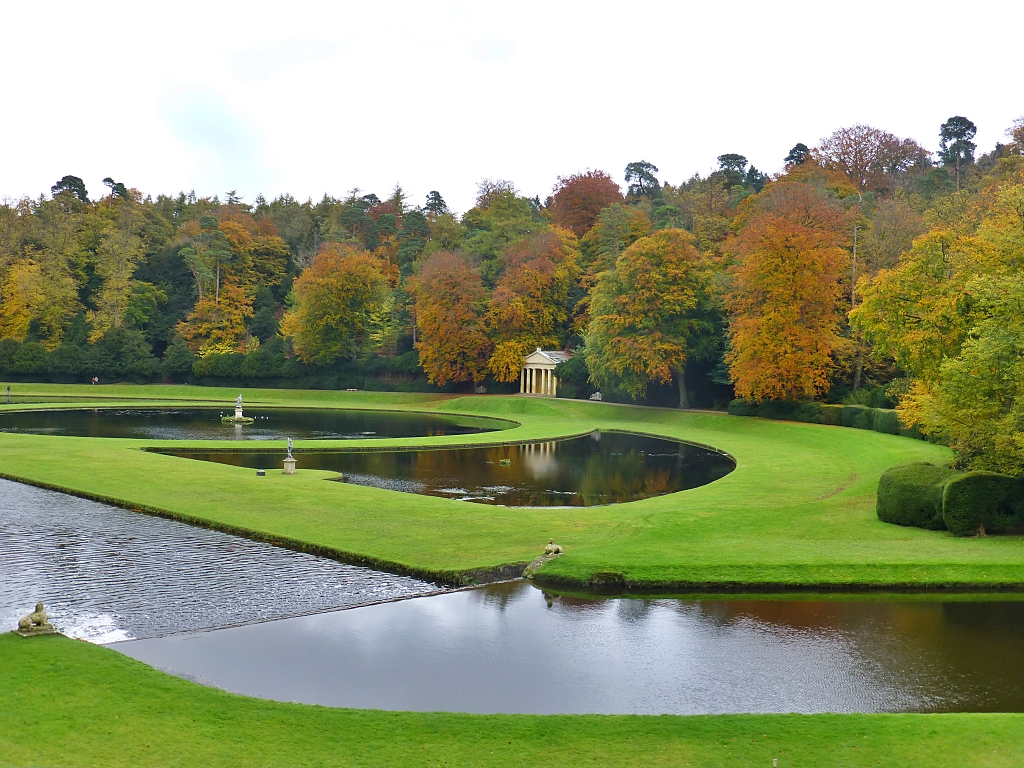 Royal Studley Gardens in the Autumn
© essentially-england.com
Day 6
Today is spent in the glorious Lake District, and the tour visits the village of Hawkshead and the grand stately home of Lord and Lady Cavendish, Holker Hall. The award-winning gardens cover 200 acres and include formal and woodland gardens and water features, all within wonderful Lake District scenery. Later in the day, there is even the chance of a boat cruise on Lake Windermere.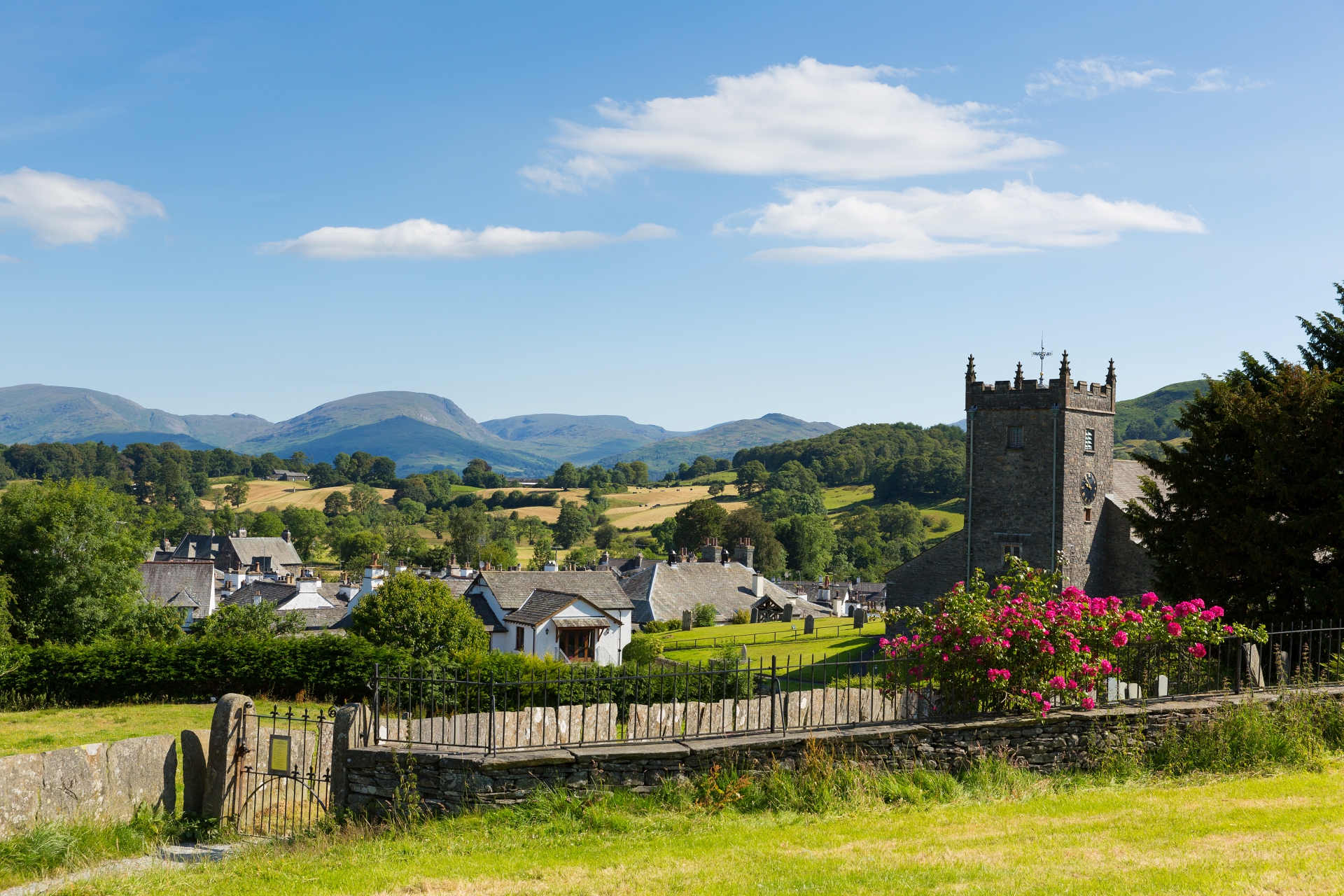 Hawkshead Village in the Lake District
© acceleratorhams | depositphotos.com
Holker Hall and Gardens
© Jonny Gios | unsplash.com
Day 7
The tour starts heading back south and leaves the Lake District. You'll visit the stunning Trentham Gardens in Staffordshire and a settle in for a two-night stay in the historic city of Chester. Trentham has 725 acres of award-winning gardens to explore with lovely Italian style gardens, woodlands, and a mile long lake that was designed by Capability Brown.
Upon arrival in Chester, you will embark on a guided tour of the must-see historic sites of Chester, including the cathedral, city walls, and wonderful black and white half-timbered buildings.
Day 8
From Chester, today's outing leaves England and ventures into Wales for a visit to Bodnant Garden near Conwy and its magnificent castle. Bodnant Garden is 80 acres of formal gardens, meadows, woods, dells, and water gardens and is home to historic plant collections. The National Trust describe it as "a world-famous garden home to National Collections and Champion Trees" or if you want it in Welsh "Gardd fyd enwog yn gartref i Gasgliadau Cenedlaethol a Choed Campus".
Day 9
Continuing to travel southwards, you'll now leave historic Chester and move to the elegant Georgian city of Bath. There are no garden visits today, but the scenery on today's journey will be amazing. On the way, there is a stop in the very pretty market town of Stratford-upon-Avon, the birthplace of the famous writer and playwright William Shakespeare. Visit his birthplace and wander the streets and be amazed at all the wonky half-timbered buildings that still survive. There are lovely riverside walks, and you could also visit Shakespeare's grave in the Holy Trinity Church.
Shakespeare's Birthplace in Stratford-upon-Avon
© essentially-england.com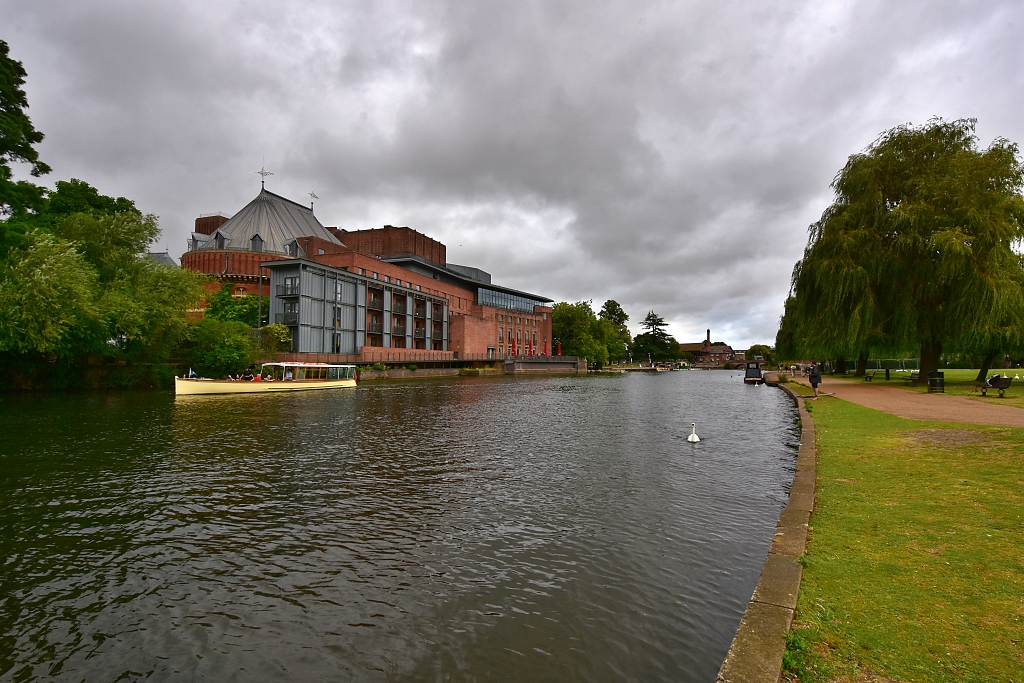 The River Avon and Royal Shakespeare Theatre
© essentially-england.com
Between Stratford and Bath, the route passes through the "lumpy" Cotswolds, an Area of Outstanding Natural Beauty, renowned for its pretty towns and villages of golden stone buildings.
I hope you've paced the day well because the beautiful city of Bath has got so many things to see and do. A guided orientation tour visits the Roman Baths, Pulteney Bridge, Bath Abbey, and the Royal Crescent, but Bath has more to offer. There are lovely parks, the Jane Austen Museum, riverside walks, or you could even pamper yourself in the modern-day equivalent rooftop baths.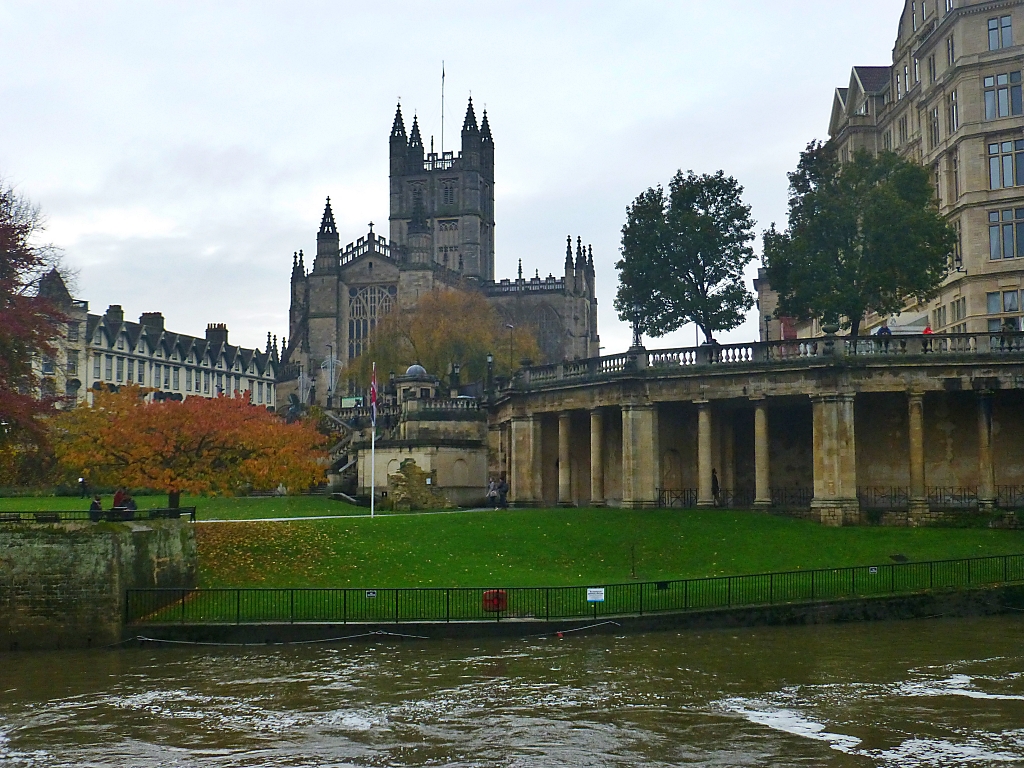 Bath Abbey © essentially-england.com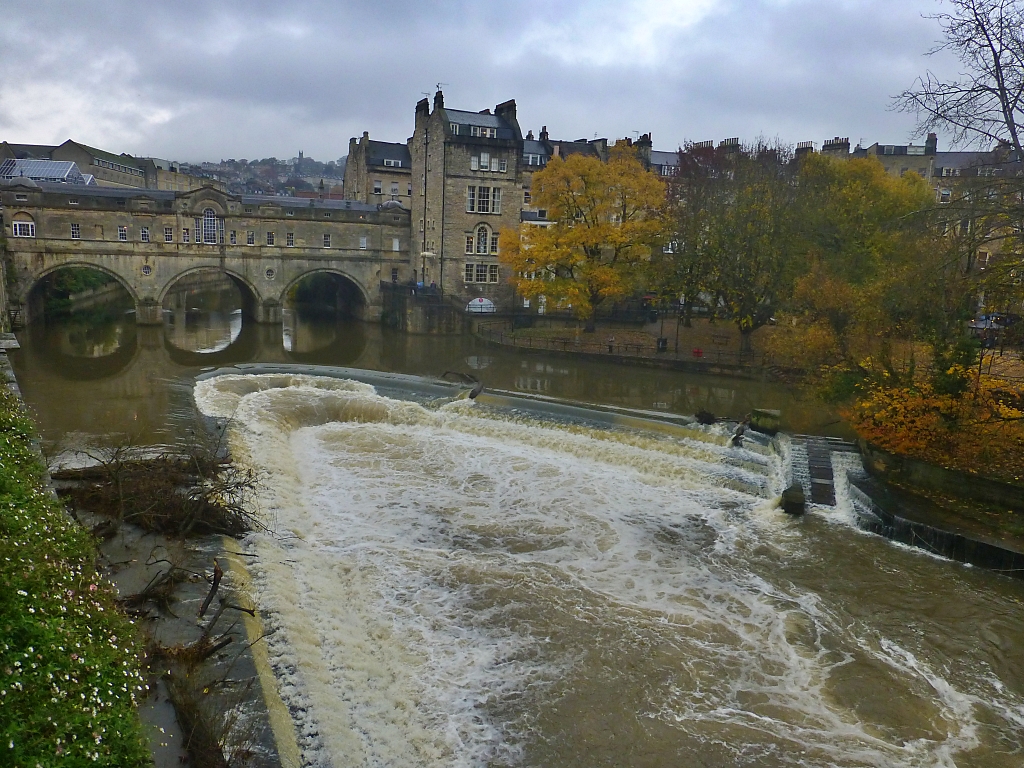 Pulteney Bridge in Bath © essentially-england.com
Day 10
It's only a short trip to the lovely Georgian Bowood House and Garden, which is set within 100 acres of Capability Brown landscaped parkland. Enjoy a guided tour and view the Italian styled Terrace Garden, Private Walled Garden, and the famous herbaceous border.
From Bowood House, the tour travels into Wiltshire and then Hampshire for a two-night stay in the historic maritime city of Southampton. The route passes through part of the New Forest National Park where you may see groups of the native New Forest ponies roaming.
Day 11
The Isle of Wight is about 3 miles from the coast of mainland England and was one of Queen Victoria's favourite locations. After the short ferry crossing, there is an orientation tour of the island which may help you understand why Queen Victoria, Prince Albert and their family spent so much time here.
Their royal residence was Osbourne House, and you get to enjoy the Italianate architecture, gardens, and private beach. Here's a chance to get a close-up glimpse of royal life as you discover the fine artwork and furnishings in the private family rooms and grand state rooms.
Outside, the gardens won't disappoint. Designed to complement the house, the gardens are full of stunning views, and due to the mild climate, there is a riot of colour in the terraced gardens from early spring to late autumn.
Osbourne House and the Terraced Gardens © Robert Anderson | unsplash.com
Day 12
This exciting tour is now heading back towards London, but the stunning gardens continue. Leaving Southampton behind, the route goes to West Sussex to visit Leonardslee Lakes and Gardens. These lake and woodland gardens are set on a hillside and are some of the finest in England. The soil is acidic, so expect great rhododendrons, azaleas, camellias, and magnolias, especially around the time of year the Chelsea Flower Show is on!
To add a bit more fun, there is also a deer park and wallaby enclosure.
Back in London, the action doesn't stop as you get to ride the London Eye. At 443 feet high, you get a lovely 360-degree view of London.
Day 13
Probably the day everyone has been waiting for: a day out at the world-famous RHS Chelsea Flower Show. This is your chance to pick up tips and see what the world's best gardeners are designing and planting in their show gardens!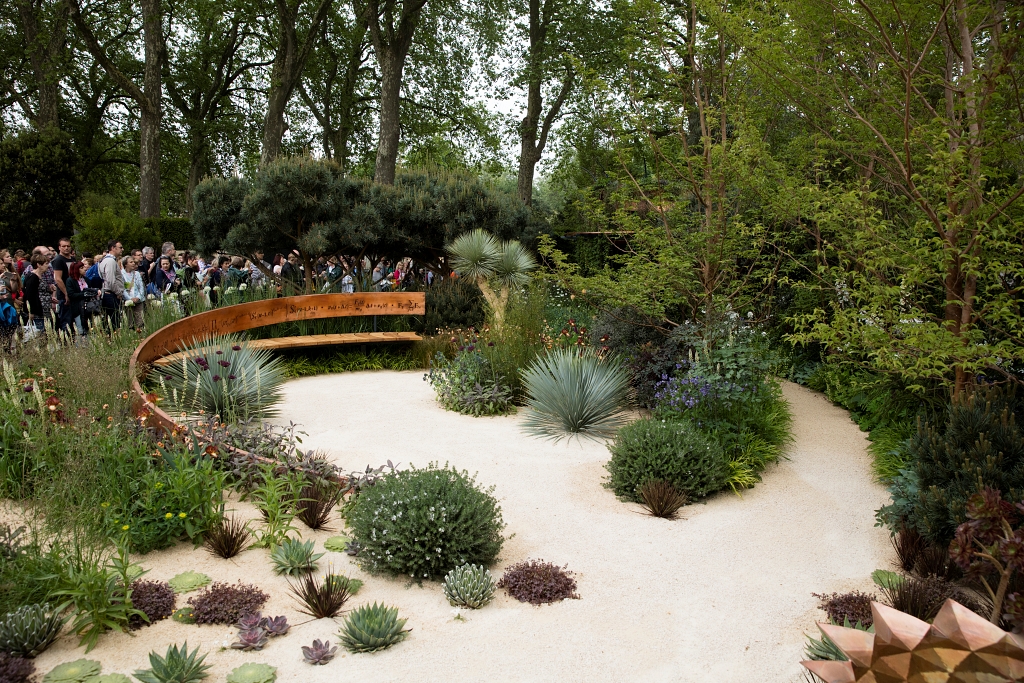 Display at the Chelsea Flower Show © ElectricEgg | depositphotos.com
Day 14
Just one more garden to experience, and what a cracker this is. Kew Gardens is a UNESCO World Heritage Site and one I've been visiting since I was a kid. There are stunning landscaped grounds, follies, lakes, and great glasshouses to explore. It really is a fantastic garden.
To cap the final day of the tour, you take a dinner river cruise along the River Thames. It gives you a rather different view of our wonderful capital city!
Day 15
Sadly, it is the final day and after breakfast you leave London.
The details of the British Gardens and Chelsea Flower Show Tour were correct at the time of writing and may change at any time. For a current desciption of the tour, start dates, and prices...
---
Shorter Escorted English Garden Tours

Not everyone will have the time to choose such long escorted English garden tours, but this example tour may help you understand what you could fit into the time you have, and the range of gardens that you could visit. There are plenty of other shorter escorted English garden tours, and I've listed a few examples below.
Lanhydrock Gardens © adwo | depositphotos.com
Private Gardens of Cornwall
5 Days / 4 Nights

Cornwall has a mild damp climate which allows plants that are rare across the rest of England to flourish. Expect to see some amazing planting at Lanhydrock, Bosvigo, Trewithen, Trelissick, Lamorran House, Marsh Villa, and Trebartha gardens all mixed in with great Cornish landscapes. Sounds like heaven.
Sissinghurst Gardens © essentially-england.com
Gardens of Kent and Sussex
4 Days / 3 Nights

This wonderful tour of Kent and Sussex gardens is based in delightful Sevenoaks, in the Garden of England. Discover the varied plant collections and displays at Great Comp Garden, Perch Hill, Great Dixter, Lullingstone Castle Garden, Sissinghurst, Wakehurst, Nymans, and Sussex Prairie Garden.
Daffodil Scene © essentially-england.com
Thriplow Daffodil Festival
3 Days / 2 Nights

On route to your Cambridge hotel, the tour stops at the lively Thriplow Daffodil Festival. Over the next 2 days you get to discover the grand landscaped gardens of Wimpole Hall and Ickworth House, and the Cambridge University Botanic Garden. There is also free time to explore Cambridge.

---
Gardens of the North West
4 Days / 3 Nights

This short break explores glorious gardens in the north west of England including, Durham Massey, Tatton Park, Arley Hall, Trentham Estate, & RHS Garden Bridgewater. Expect grand houses, great gardens, & lots of colourful displays.

Gardens of Somerset and Dorset
5 Days / 4 Nights

From your base in Taunton, this garden tour heads out each day to see wonderful gardens in rural Somerset and Dorset. Expect to be amazed by Lambrook Manor, Kilver Court, Barrington Court, and the stunning landscaped garden of Stourhead.

Gardens of Northumberland
4 Days / 3 Nights

This lovely garden tour is based in the historic city of Durham. Travel through the dramatic Northumbrian countryside to wander through the exciting gardens of Whalton Manor House, Mindrum, and Alnwick.

---
I hope you enjoyed our escorted English garden tours ideas and that they inspire you to come and explore England's beautiful gardens.

Have fun planning the trip of your dreams...
For more holiday or day out ideas return from our escorted English garden tours page to the England Holidays page.