Queen Elizabeth's Death: What Happens Now?


In the past, the death of a ruler was a time of uncertainty and danger. Was there an heir? Were there rival claimants to the throne? Would there be war?
In our modern era, we have protocols to deal with events and plans are made long in advance.
Queen Elizabeth is survived by her four children, eight grandchildren, and ten great-grandchildren, so the line of succession is secure. First in line to the throne is her eldest son, the Prince of Wales, followed by his eldest son, Prince William, Duke of Cambridge.
Any monarch's death is a time of ending and new beginning, a time for remembrance and looking forward. The events unfolding in England over the next two weeks - a mix of events to celebrate the Queen's life and work, and events to prepare the reign of King Charles III – will reflect that dichotomy.
Celebrating the Life and Reign of Queen Elizabeth


Queen Elizabeth II © popovaphoto | 123RF.com
On Friday, bells tolled at Westminster Abbey, St. Paul's Cathedral, Windsor Castle, and churches all around the country to mark her passing. In the evening, a service of remembrance was held at St. Paul's Cathedral.
On Monday, The Queen's coffin will travel from Balmoral to St. Giles' Cathedral in Edinburgh, where people can pay their respects.
On its return to England, the coffin will travel from Buckingham Palace to Westminster Hall where Queen Elizabeth will lie in state until the state funeral, for citizens wishing to pay their respects
During this time, the country will observe a period of national mourning. Flags will be flown at half-mast. A virtual Book of Condolence is available on the Royal Family website. Books of Condolence will be opened at various points – like town halls and churches - and memorial services will take place to give thanks for her life
On Saturday, a memorial flower garden will open in London's Green Park, for anyone wishing to lay flowers. According to the BBC, Balmoral Castle, Windsor Castle, Sandringham, Hillsborough Castle in Belfast, the Palace of Holyroodhouse in Edinburgh, and Cardiff City Hall also have designated places for floral tributes.
The Queen's funeral service will be held at Westminster Abbey, before the coffin will travel to St. George's Chapel, Windsor, to be interred there.
---
Beginning the reign of King Charles III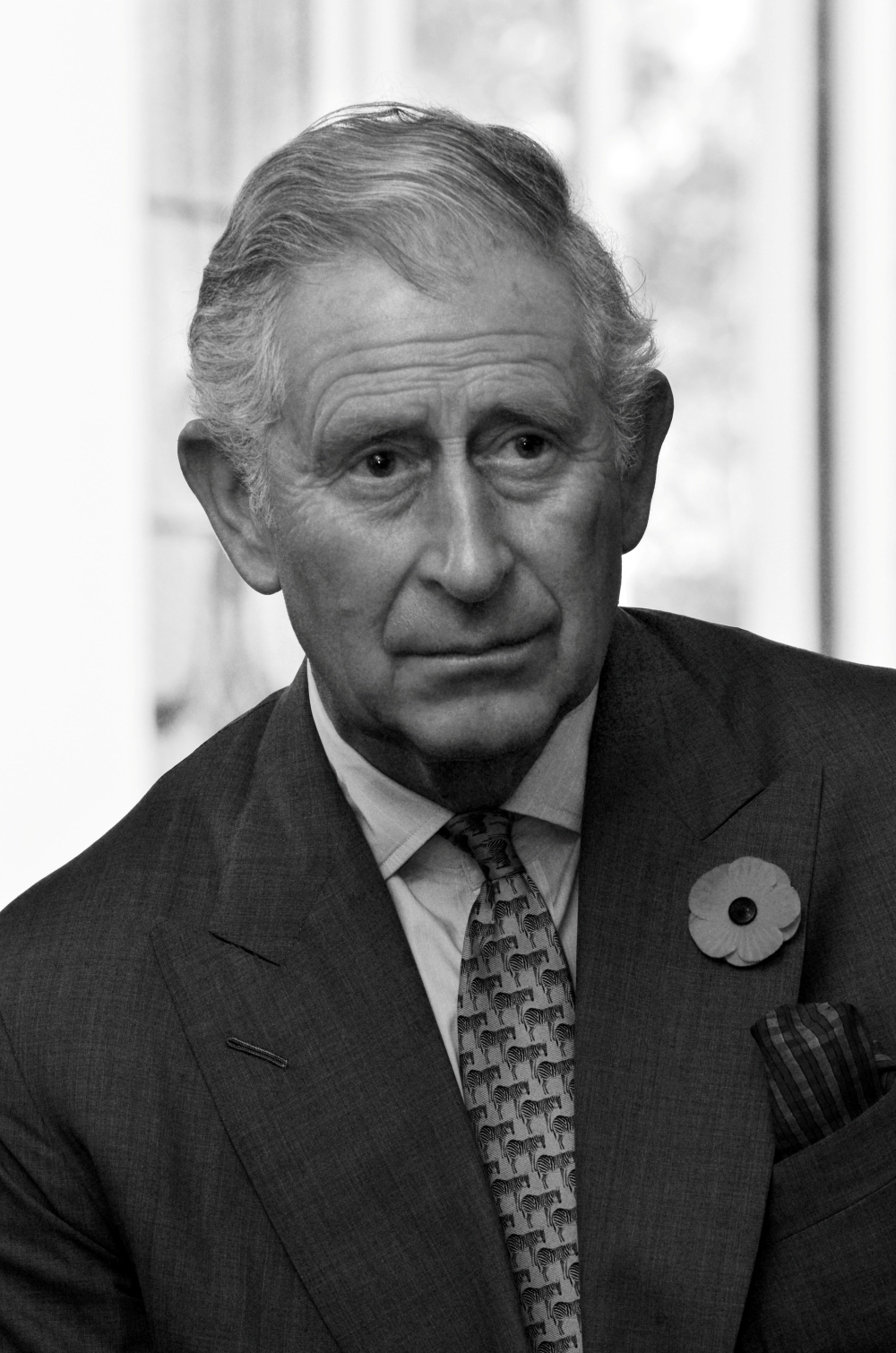 King Charles III © rafaelbenari/123RF.COM
On Friday, King Charles and Queen Camilla returned to Buckingham Palace, greeting well-wishers and inspecting floral tributes left for the late Queen on the way.
The King then had a meeting with Prime Minister Liz Truss.
Later in the evening, he addressed the nation in a TV broadcast and attended a memorial service for his late mother
The King's Official Proclamation will take place on Saturday at St James's Palace in London, in front of a ceremonial body known as the Accession Council.

He will make his first declaration to the Accession Council before a public proclamation is made from a balcony above Friary Court in St. James's Palace to declare Charles the new King.
For the first time in history, the King's Proclamation will be televised.
And for twenty-four hours from the proclamation, all flags in the country will be flown at full mast to acknowledge the accession of King Charles III. The following day, the flags will be lowered to half-mast again until the funeral of the late Queen Elizabeth

The final step in the journey is the King's coronation, for which no date has been set yet.
We will update this page with further information as it becomes available.