Jackfield Tile Museum

Oh so very Victorian
The Jackfield Tile Museum is the former home of Craven Dunnill & Co. Ltd. created in February 1872 by a Yorkshire businessman called Henry Powell Dunnill.
It is one of the ten museums that make up the Ironbridge Gorge World Heritage Site. The Jackfield Tile Museum gives you a chance to step back in time to discover one of Britains leading manufacturers of Victorian tiles. And if that's not yet enough, you also get to view fine collections from other famous factories.
Housed in a beautiful Victorian gothic revival style building the museum has stunning displays and on certain days demonstrations of tile making.

The Jackfield Tile Museum


The Shropshire village of Jackfield was a river port on the River Severn and had established a tradition in ceramic production from the sixteenth century.
By the early eighteenth century it became known for its Jackfield Ware, a black earthen ware decorated with gold flowers and figures, produced by the Thursfield family.
Good clays, coal to help generate power and transportation in the form of the newly introduced railway made the area interesting for larger-scale manufacturing. So nobody was surprised when - later that century - Craven Dunnill and then Maw started to build tile factories in Jackfield.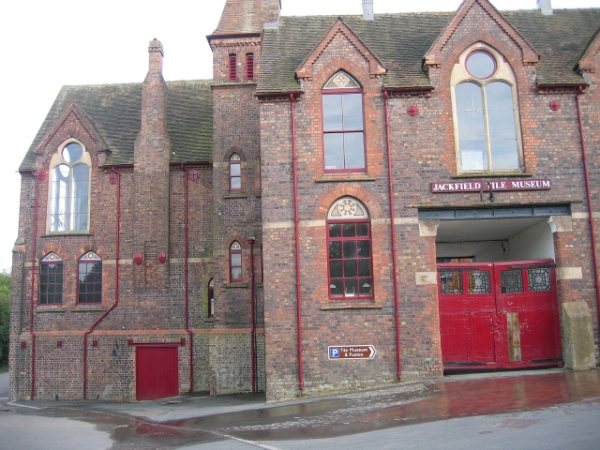 The Jackfield Tile Museum
© essentially-england.com
The industrial revolution brought increased demand for consumer goods, which in turn encouraged mass production. As manufacturing costs fell, more and more stylish, cleverly designed products made it to market. Stylish stoneware, delicate china and glass, and colourful tiles were no longer just the preserve of the superrich. Ordinary people could afford decorative artist pieces - and they were keen customers.
The two tile factories in Jackfield produced great numbers of quality tiles in very different styles. Their products were not just sought after in England, but were sold around the world.
Encaustic Tiles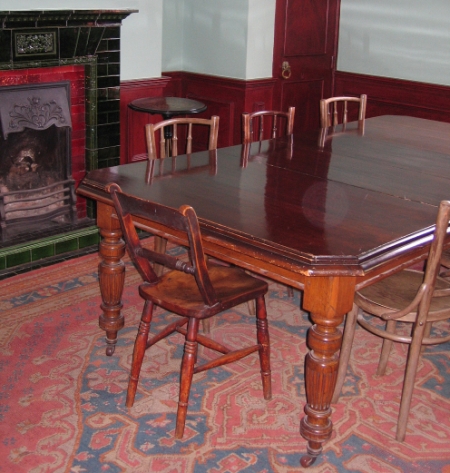 Encaustic Floor Tiles
© essentially-england.com
The Craven Dunnill company specialised in the production of encaustic tiles, starting with reproduction medieval floor tiles where different coloured clays were  laid in a pattern before the tiles were fired.  Floor tiles like these had mostly been used in religious buildings, both for decoration and because the tiles' ability to withstand wear.
The advantage of having an inlay over a glazed patterned tile is that the pattern will remain as the tile wears down. The inlay is usually between 3 to 7 mm thick.
Classically encaustic tiles were made of two colours, but the inventive Victorians created tiles with up to six different colours. They used moulds with cavities to create the pattern, which would then be upturned and back filled with the tile body coloured clay. 
If you love Victoriana, this museum is a must-visit destination. The factory building designed by architect Charles Lynam is a nice example of the gothic revival and the wonderful displays within demonstrate the Victorian taste. Displays include decorated rooms and even an underground station. One room of the museum is the original gas-lamp-lit trade show room.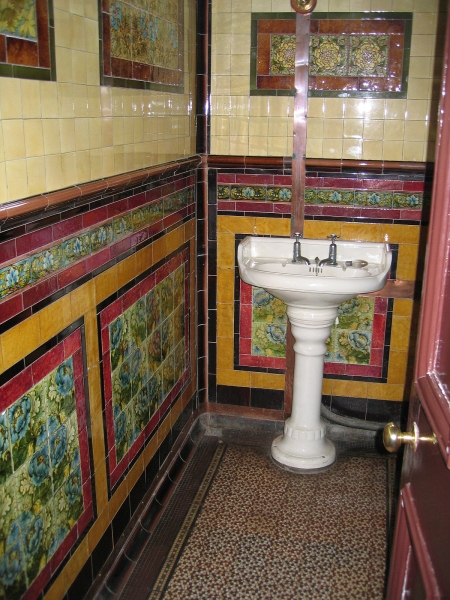 Victorian Tiled Bathroom
© essentially-england.com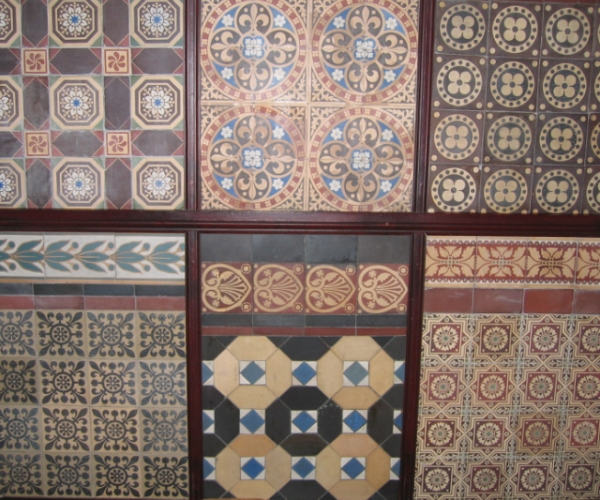 Tile Display © essentially-england.com
A Happy Ending


Craven Dunnill eventually left its manufacturing site in Jackfield during the early 1950's and moved to Bridgnorth and set up as a tile distribution centre. However, its buildings survived and were purchased for restoration and use as a museum. After almost 50 years out of tile production the company returned in 2000, as Craven Dunnill Jackfield, to their old site in Jackfield where they are making tiles using the old techniques.
On certain days it's possible to tour the factory and see new tiles being made. Isn't it great that a company with all that history, experience and skill make a comeback and start making great artistic products again. To view their catalogue here is a link to their website.
If you would like more information on the Jackfield Tile Museum, its opening times, and events taking place please visit the Ironbridge Gorge World Heritage website.
Are You Planning a Trip to Shropshire?

Shropshire is a marvellous place for history and food lovers! There's so much to see and do and taste, that you'll need more than just a short visit. If food is your thing, head to Ludlow and start exploring from there. For history lovers, Shrewsbury makes a great base with many historical sites in very easy reach.
Where You Could Stay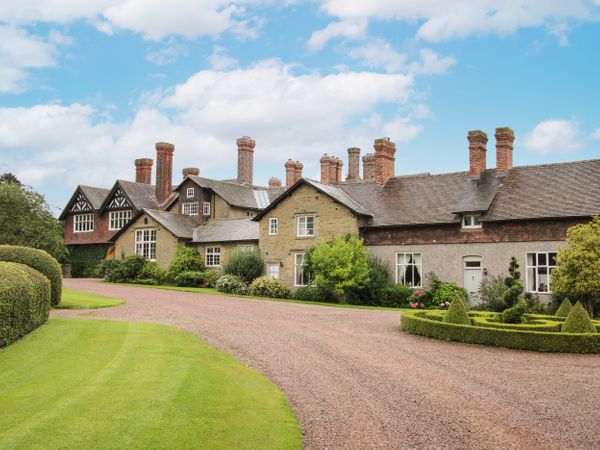 T
he Butler's Quarters
Bourton nr. Much Wenlock
Sleeps 2
To see more self-catering cottages in Shropshire click here or check out holiday cottages in other parts of England by clicking here.
Or, if you would prefer, here are some hotels in Shropshire.

What You Could See and Do

Here are a few places that should go on your must-see list:
Click here for a great list of things to do in Shrophire.

If you would like to know more about the Ironbridge Gorge World Heritage Site please return to this page, or if you would like to read more about what to do in Shropshire please visit the county page here.