Ironbridge Gorge

UNESCO World Heritage Site
The Ironbridge Gorge World Heritage Site takes its name from the iconic Iron Bridge that spans the River Severn in the village of Ironbridge in rural East Shropshire.
The aptly named Iron Bridge was the first bridge in the world to be made from cast iron.
The site consists of ten museums which detail the significance of the engineering and manufacturing that started to take place here from Georgian times and have christened it the "the birthplace of the industrial revolution". Many early industrial furnaces, factories, canals, and workshops survive, and together with some of the homes in which the people lived allow you to experience the industrial revolution.
If you're interested in industrial history then this will be one very exciting site to explore. As there is so much to see and do it is best to give some thought to your day. In fact we would recommend a couple of days as it is that fascinating and the ticket you buy is an annual pass so any number of visits can be made within a year.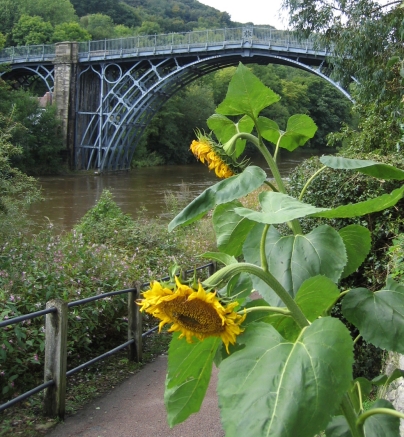 Sunflowers by Ironbridge © essentially-england.com
Ironbridge Gorge Museums

The ten museums of the Ironbridge Gorge World Heritage site are:-
The Iron Bridge and Toll House
Iron Bridge has been a tourist attraction since it was constructed in 1779. Stand on this historic bridge and watch the River Severn flow beneath you. Read about our visit...

The Jackfield Tile Museum
Walk through galleries showing off the best of British tile making set in the original Jackfield tile factory buildings. Read about our visit...

The Coalbrookdale Museum of Iron
Discover about the new cast iron process developed by the Darby family. See displays of some of the cast iron products produced in the Coalbrookdale Museum of Iron. Read about our visit...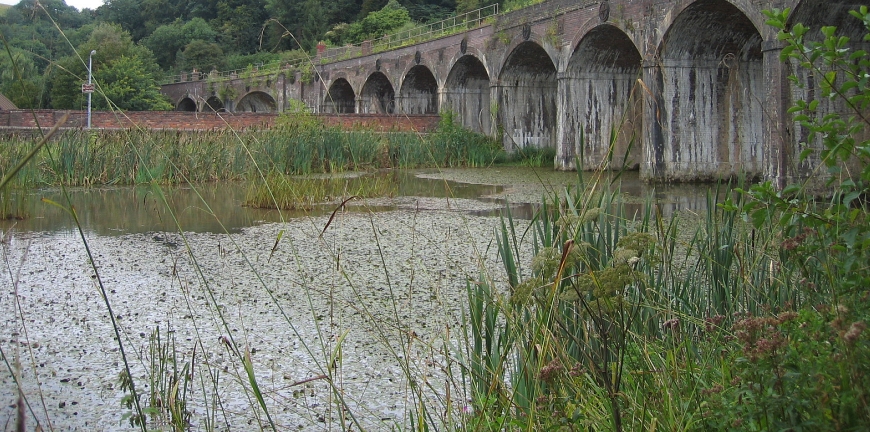 Nature Reserve in Coalbrookdale © essentially-england.com
Coalport China Museum
Tour some of the old factory buildings and view collections of fine china in The Coalport China Museum. Find out what we thought of this museum...
The Tar Tunnel
Don a hard hat and disappear down into the tar tunnel to see tar seeping through the brick walls. Or follow us as we do it for you right here.

Blists Hill Victorian Town
Blists Hill Candle Maker
© essentially-england.com
If you're at Blists Hill, you can visit a sweet shop, a haberdashery, a pub, or watch some entertainers. There are small steam engines running machines, a Victorian fairground, and furnace remains.
Some of the artisans offer workshops. You can make candles, pots or even try your hand at making bricks. And it's a fantastic day out!
Broseley Pipeworks
Broseley pipeworks was abandoned during the 1950's and has been preserved as it was at that time. This was once the leading clay tobacco pipe factory in Britain and used to ship around the world. See pipe displays, the tools required to make them, and tour the factory.
Darby Houses
Wander around Rosehill and Dale House in Coalbrookdale, the homes of the Darby family and see how they lived. We have photos and story right here...

Enginuity
In this museum you'll discover science and technology through interactive exhibits.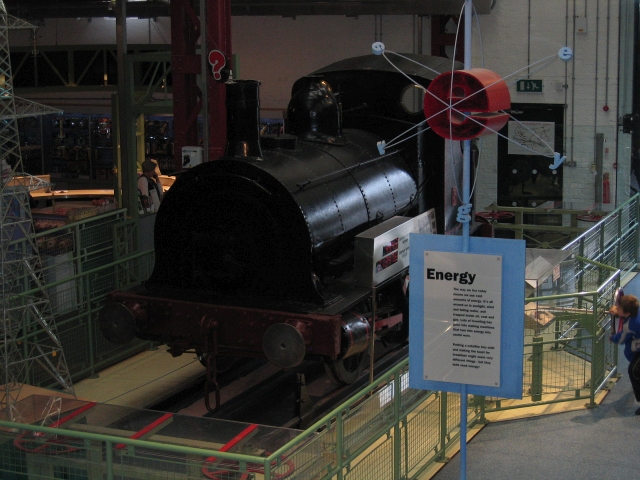 Use Human Power and Energy to Move a Train in Enginuity
© essentially-england.com
Museum of the Gorge
This is probably the best museum to visit first as it gives a good overview of the industry and transportation that was in place. It includes films, interactive displays, and exhibits examples of the products made along the gorge.
For more information on the Ironbridge Gorge site and to aid planning your visit please check their website here.
Are You Planning a Trip to Shropshire?

Shropshire is a marvellous place for history and food lovers! There's so much to see and do and taste, that you'll need more than just a short visit. If food is your thing, head to Ludlow and start exploring from there. For history lovers, Shrewsbury makes a great base with many historical sites in very easy reach.
Where You Could Stay

To see more self-catering cottages in Shropshire click here or check out holiday cottages in other parts of England by clicking here.
Or if you fancy to stay in a hotel...
To search more Shropshire hotels click here.

What You Could See and Do

Here are a few places that should go on your must-see list:
Click here for a great list of things to do in Shropshire.
If you would like to read more about Shropshire or find ideas for places to visit and things to see, please return to our Shropshire page here.