Long Mynd
Quiet, Peace, and Stunning Views in the Shropshire Countryside

Long Mynd is an Area of Outstanding Natural Beauty in the Shropshire Hills, just outside the busy market town of Church Stretton. From its highest points you get fantastic views and many paths for walking, horse riding, or cycling criss-cross the area. For the less energetic, there's a narrow road that traverses the Mynd and offers parking areas to take in the views.
It's those views that so many visitors come for. As you ascend from the grassy valley, the land changes to heath and moorland, with sheep and horses grazing. You leave behind all signs of civilisation one by one, until all that's left is rolling hills and a never-ending sky.

| | |
| --- | --- |
| Looking Over Church Stretton © essentially-england.com | Long Mynd Hills and Valleys © essentially-england.com |
I was first introduced to Long Mynd in October 1989 when the British Cycling Hill Climb Championship was held up the Burway, the road that goes over the top of the Long Mynd.
The course cruelly started just before the cattle grid at the bottom and twisted its way up to one of the parking areas on the top, making for around five minutes of cycling agony.
The road is steep and narrow, and I remember it having a scary unprotected drop on the right-hand side as I ascended during my practice runs. Luckily, on race day a large cheering crowd lined the road up the hill, so the drop was not visible! Although the weather over the weekend was grey and dull and my focus was on the bike race, I thought that I might want to return to Long Mynd and explore its beauty.
The Burway Coming Up From Church Stretton © essentially-england.com
My second visit to Long Mynd was just as memorable. In November 1995 we were returning from a weekend in Shrewsbury to our Gloucestershire home. The weekend had been very cold and damp, and I was feeling unwell, with the start of a bout of bronchitis. So, sitting in the passenger seat of the car for once, I suggested we drive over Long Mynd.
Sue, who'd taken over the driving, went along with the suggestion, and we set off up the Burway. While I reminisced about my bike race and a missed opportunity, she had an extremely uncomfortable drive up, not liking the narrowness of the road and weary of the drop. Plus... no time to appreciate the view!

So, third time lucky! In June 2015 we spent a weekend break in Ludlow. The weather was sunny and warm, ideal conditions to explore Long Mynd and, yes, we conquered it!
The challenging walk in peaceful countryside was rewarded with excellent views - and lovely ice cream when we returned to Church Stretton. It had taken me almost 26 years, but I finally got to enjoy the Long Mynd!
| | |
| --- | --- |
| View From Long Mynd © essentially-england.com | View From Long Mynd © essentially-england.com |
Walking Around Long Mynd
The land is owned and managed by the National Trust and their website lists several walking routes, which you can find here. There are also visitor facilities in Carding Mill Valley, where many of the walks start. If you're feeling adventurous, and are comfortable reading OS maps, you can get away from the more popular routes. The highest point is Pole Bank at 517 metres above sea level. 
Most of the historical sites on Long Mynd are from the bronze/iron age. Some highlights to look for when choosing your route are:
The Portway,  a pre-historic track high above the wet valleys along which Neolithic traders would have walked.
Shooting Box: Probably the most popular barrow burial mound on Long Mynd. It dates from around 2000 years BC and is 20 metres in diameter and up to 2 metres in height. It gets its name from a shooting box that was constructed on the site during the Victorian period (now removed).
Bodbury Ring: An iron age hill fort approximately 100 metres in diameter.
So, make some sandwiches, dress appropriately, and go and enjoy a walk. You'll be rewarded with views like this...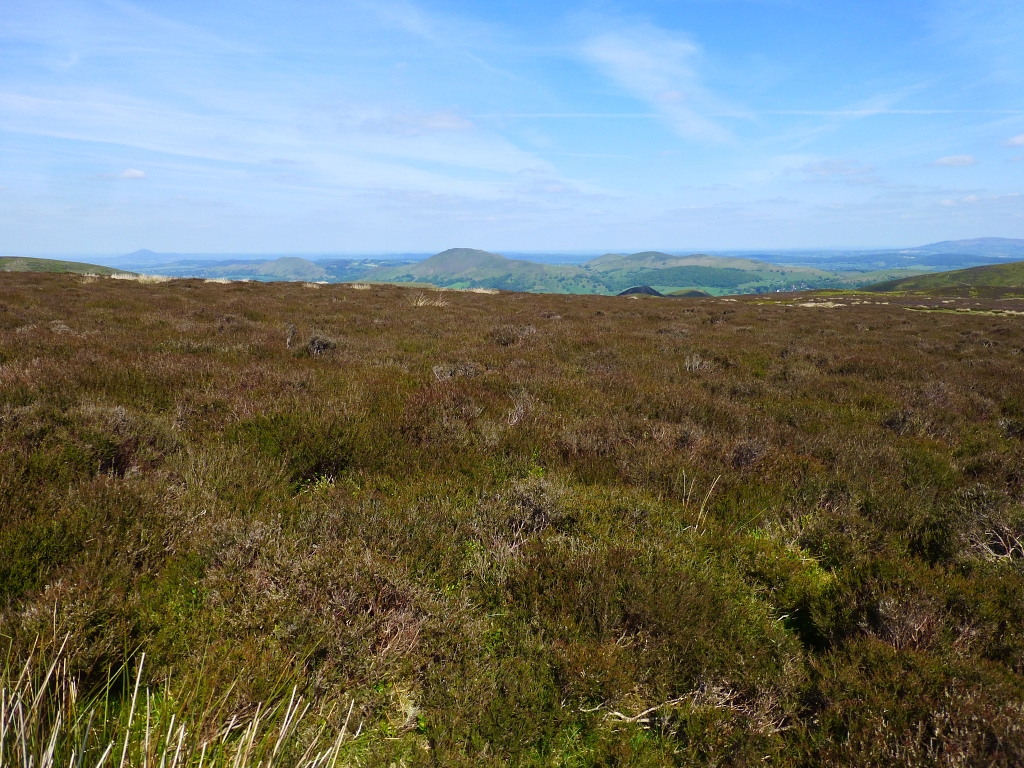 The View of Shropshire Hills From Long Mynd © essentially-england.com
Are You Planning a Trip to Shropshire?

Shropshire is a marvellous place for history and food lovers! There's so much to see and do and taste, that you'll need more than just a short visit. If food is your thing, head to Ludlow and start exploring from there. For history lovers, Shrewsbury makes a great base with many historical sites in very easy reach.
Where You Could Stay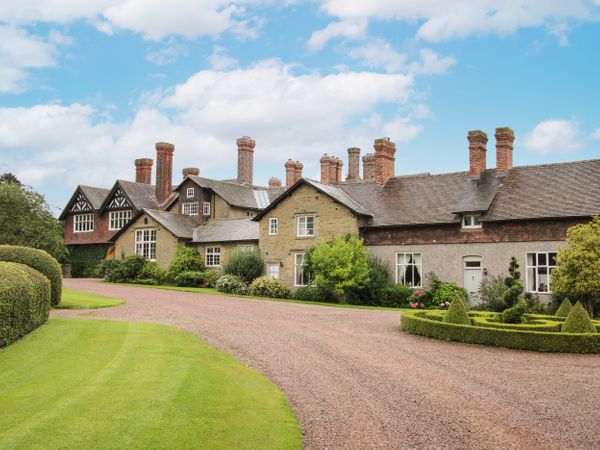 T
he Butler's Quarters
Bourton nr. Much Wenlock
Sleeps 2
To see more self-catering cottages in Shropshire click here or check out holiday cottages in other parts of England by clicking here.
Or, if you would prefer, here are some hotels in Shropshire.

What You Could See and Do

Here are a few places that should go on your must-see list:
Click here for a great list of things to do in Shrophire.